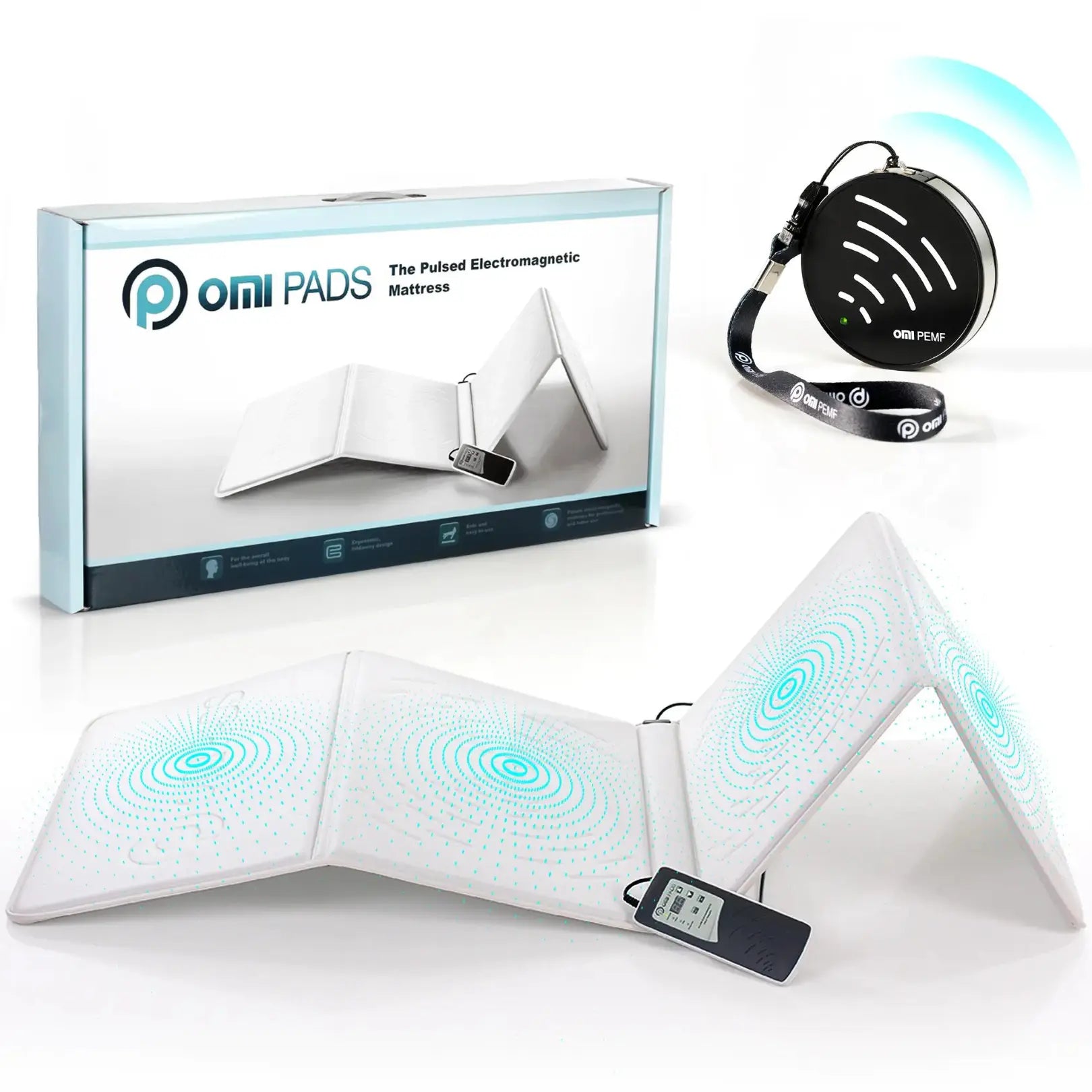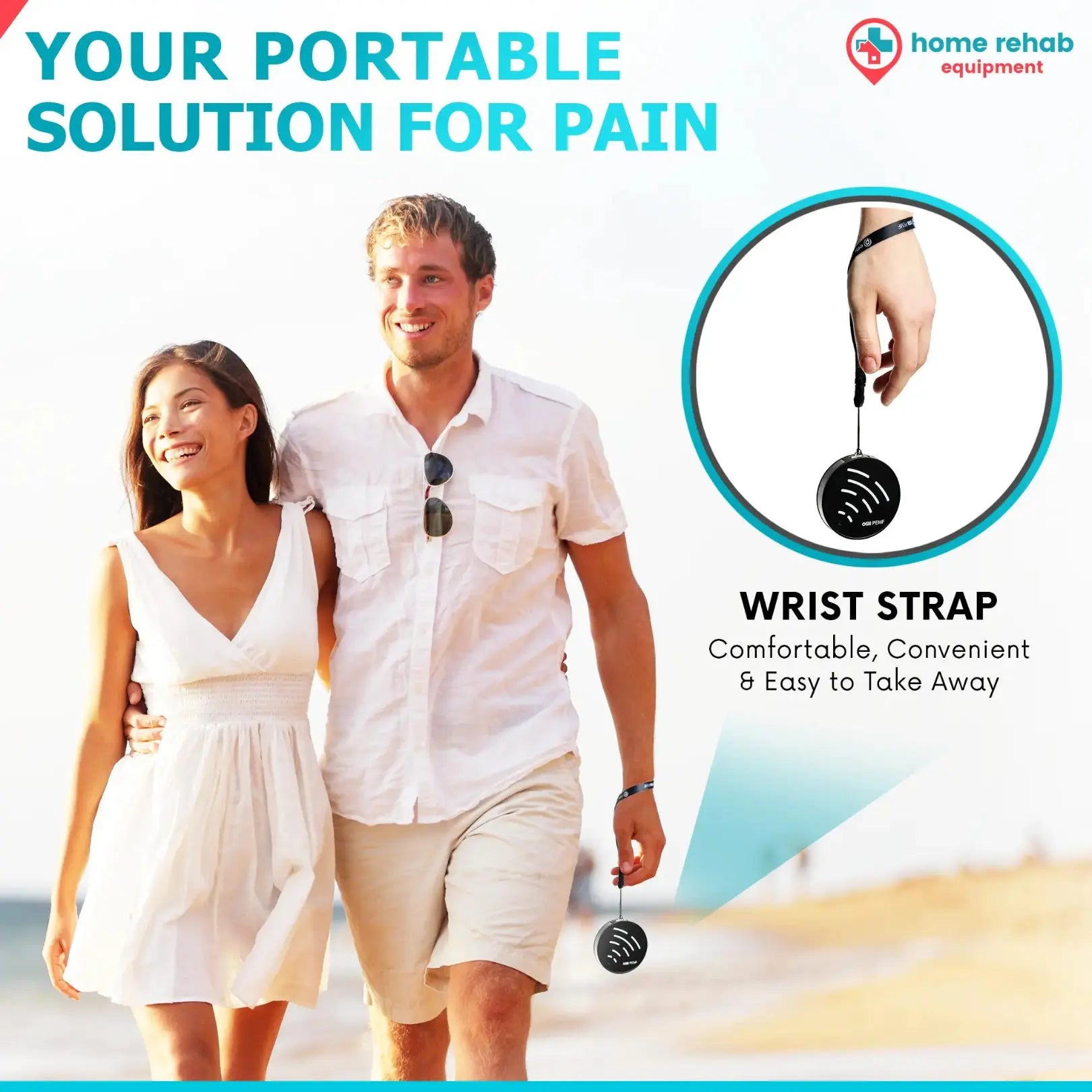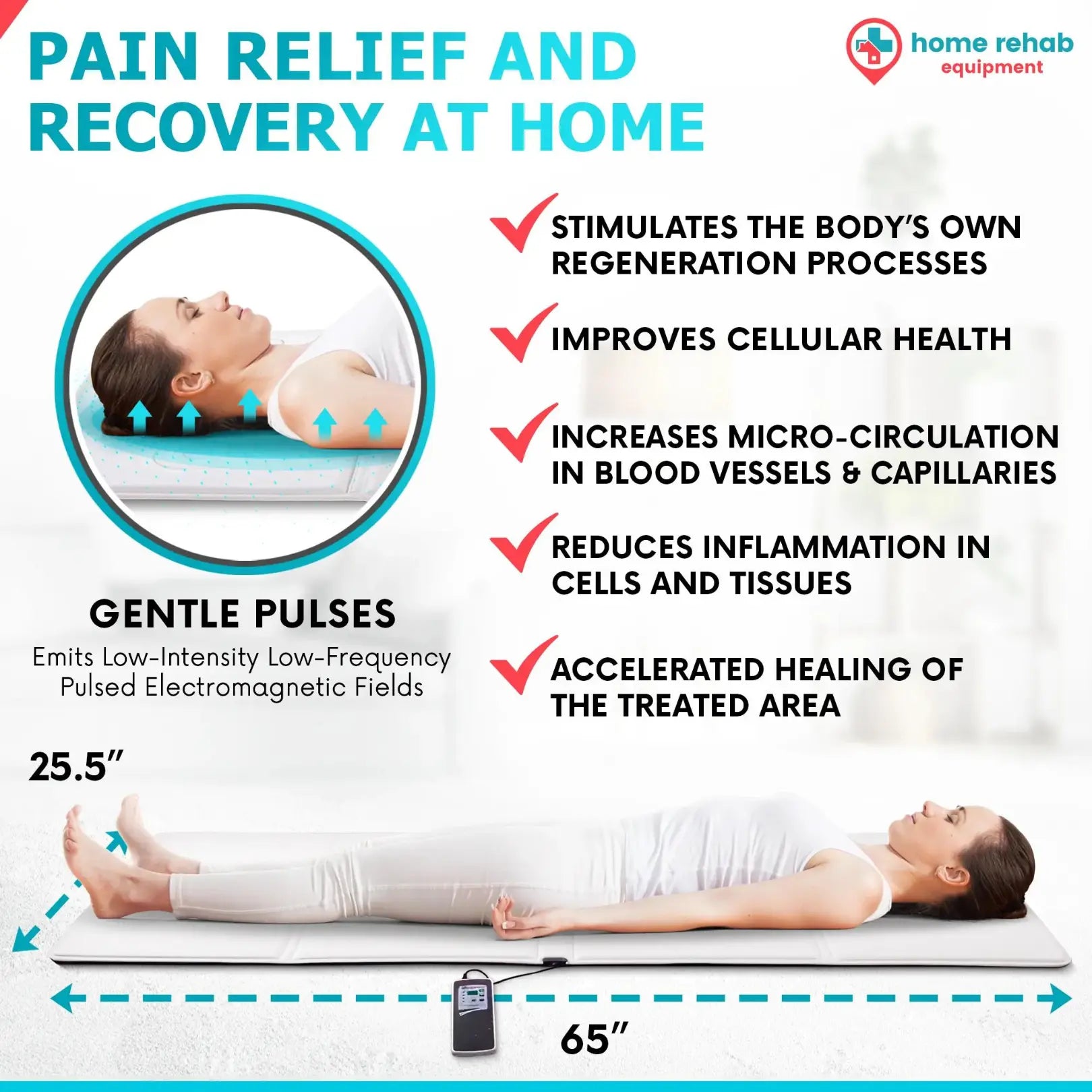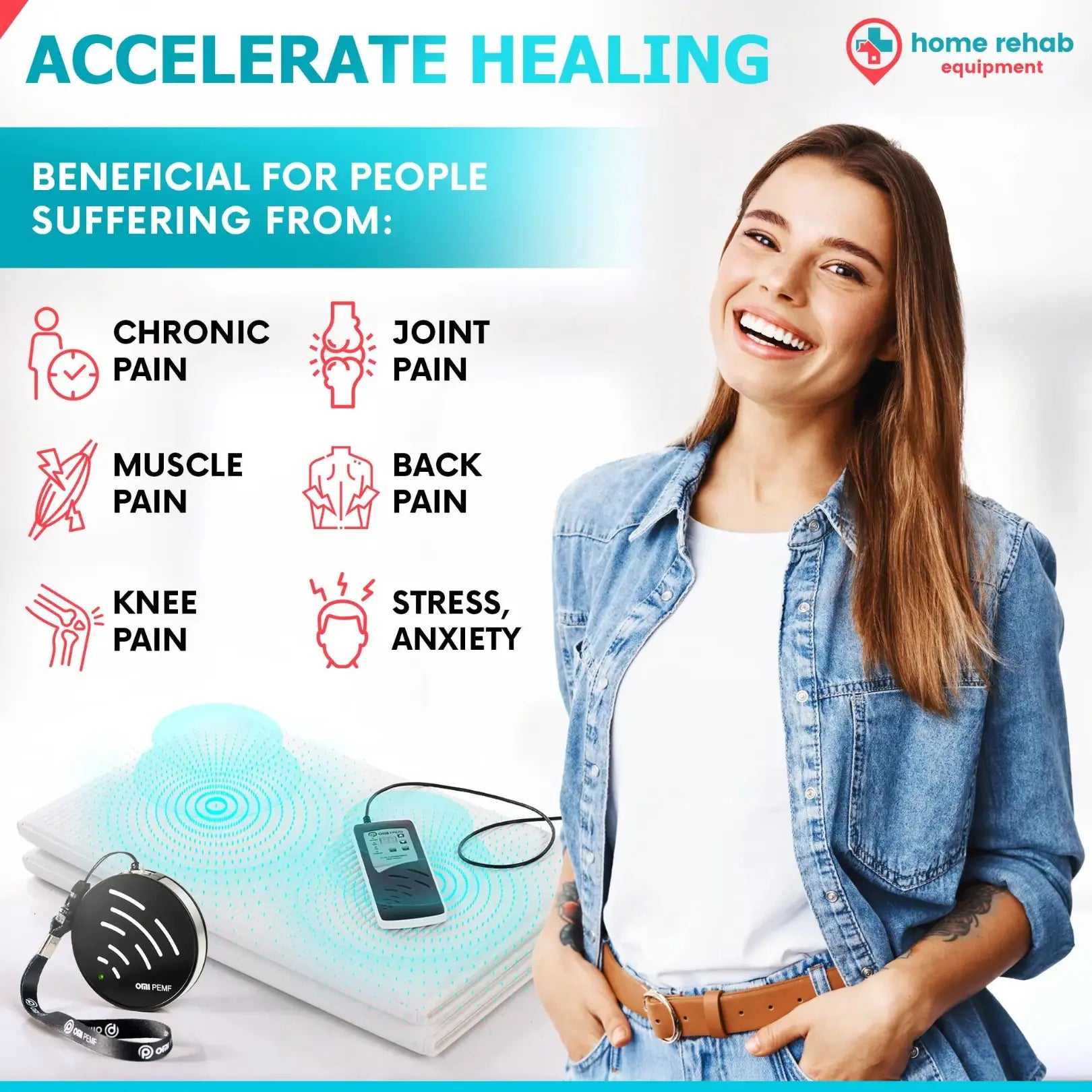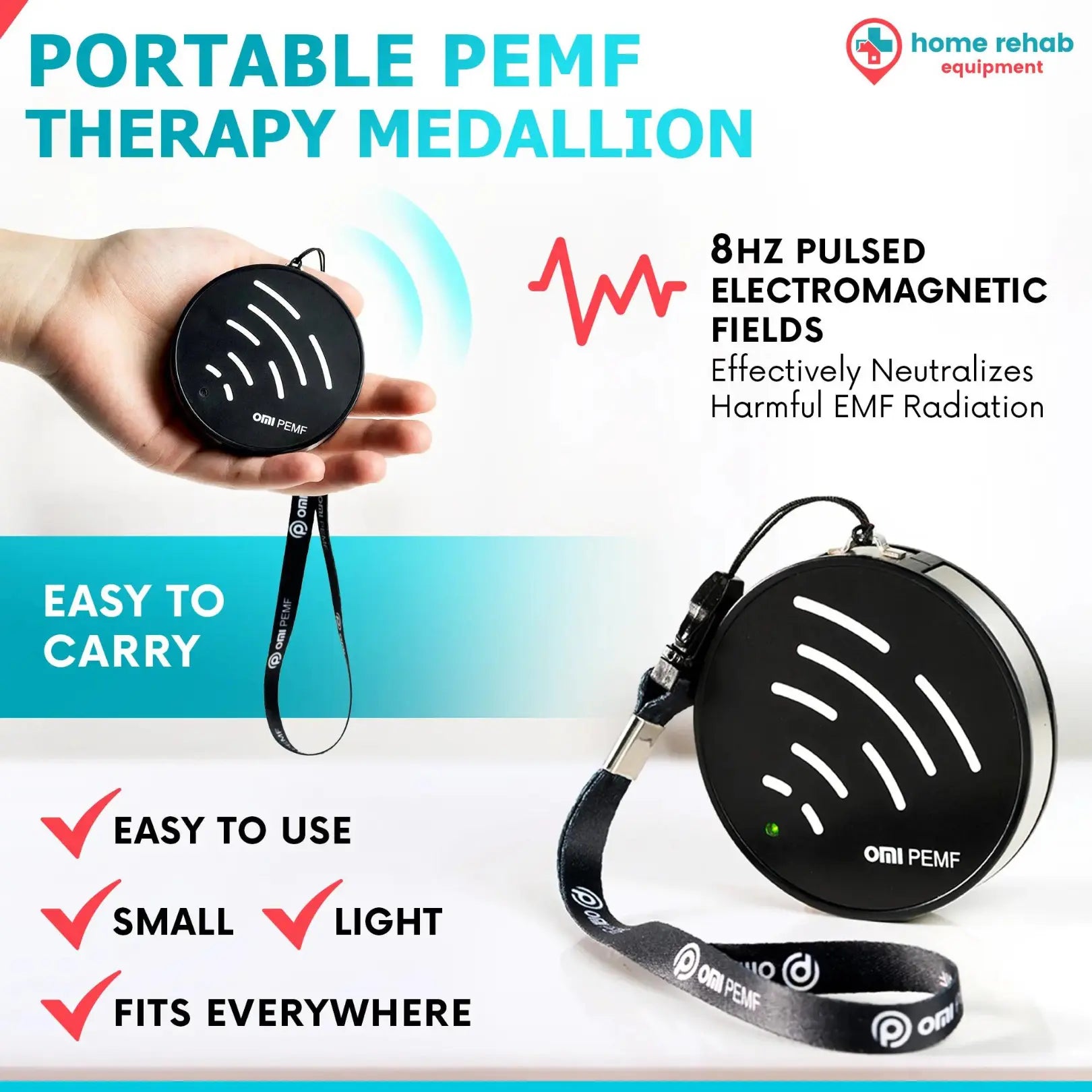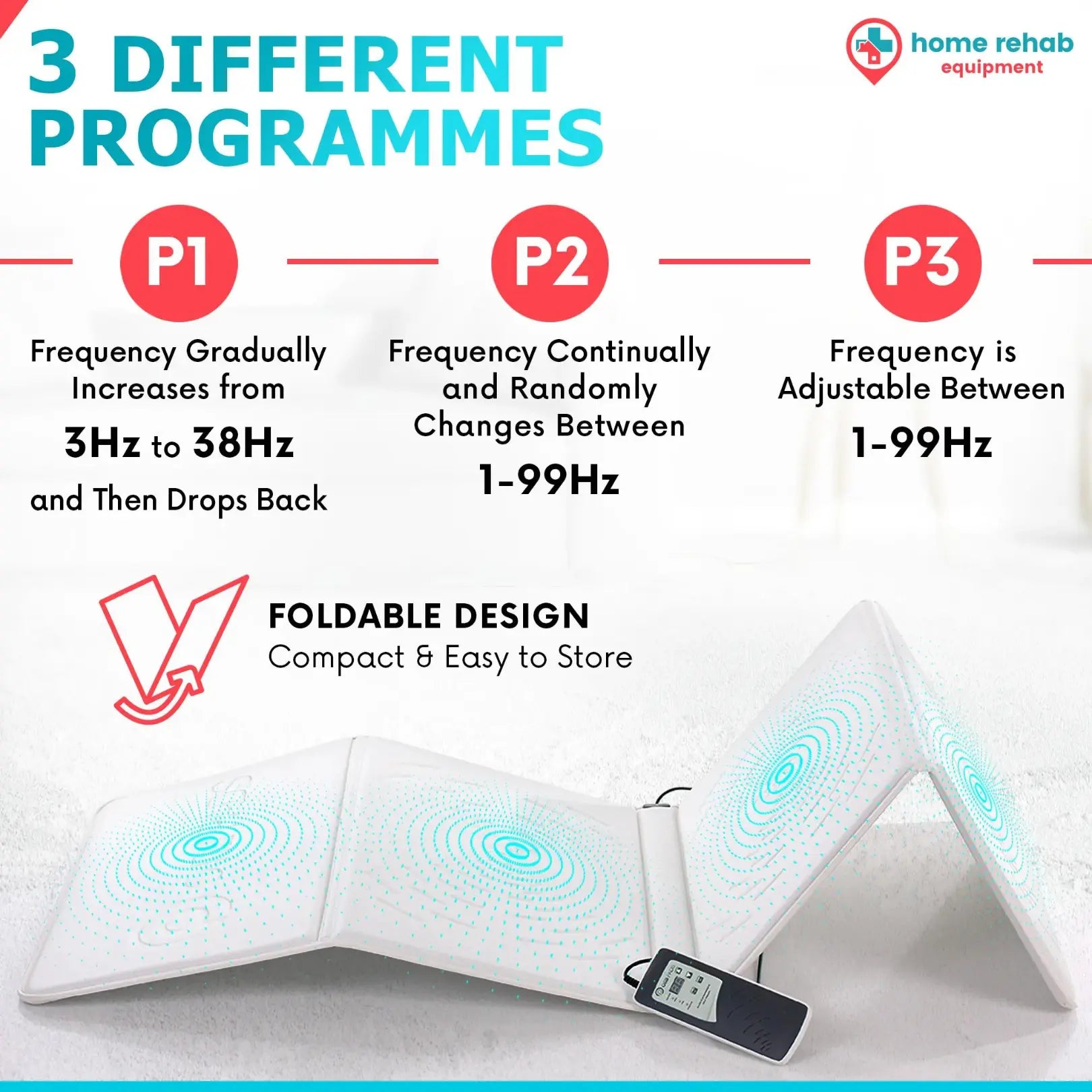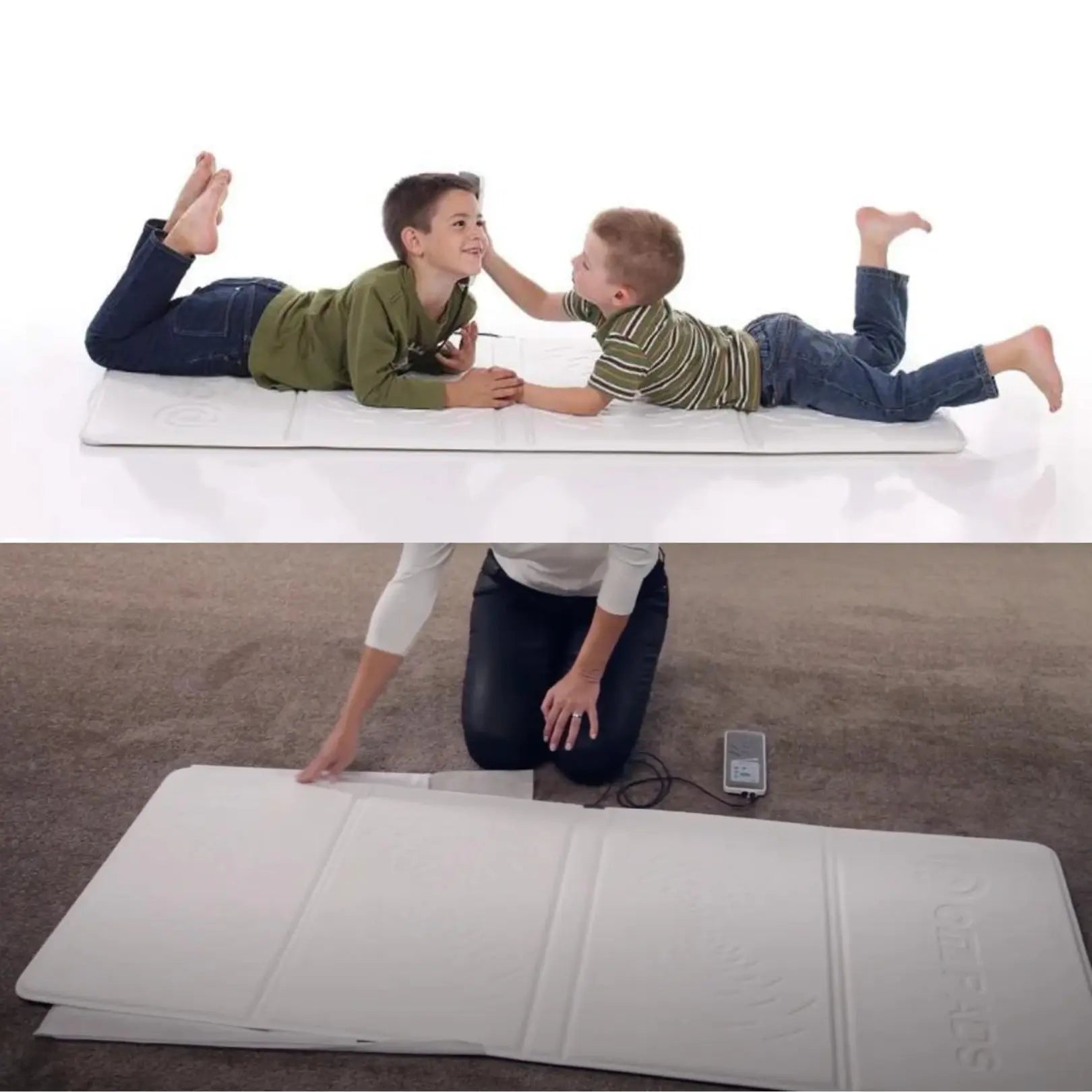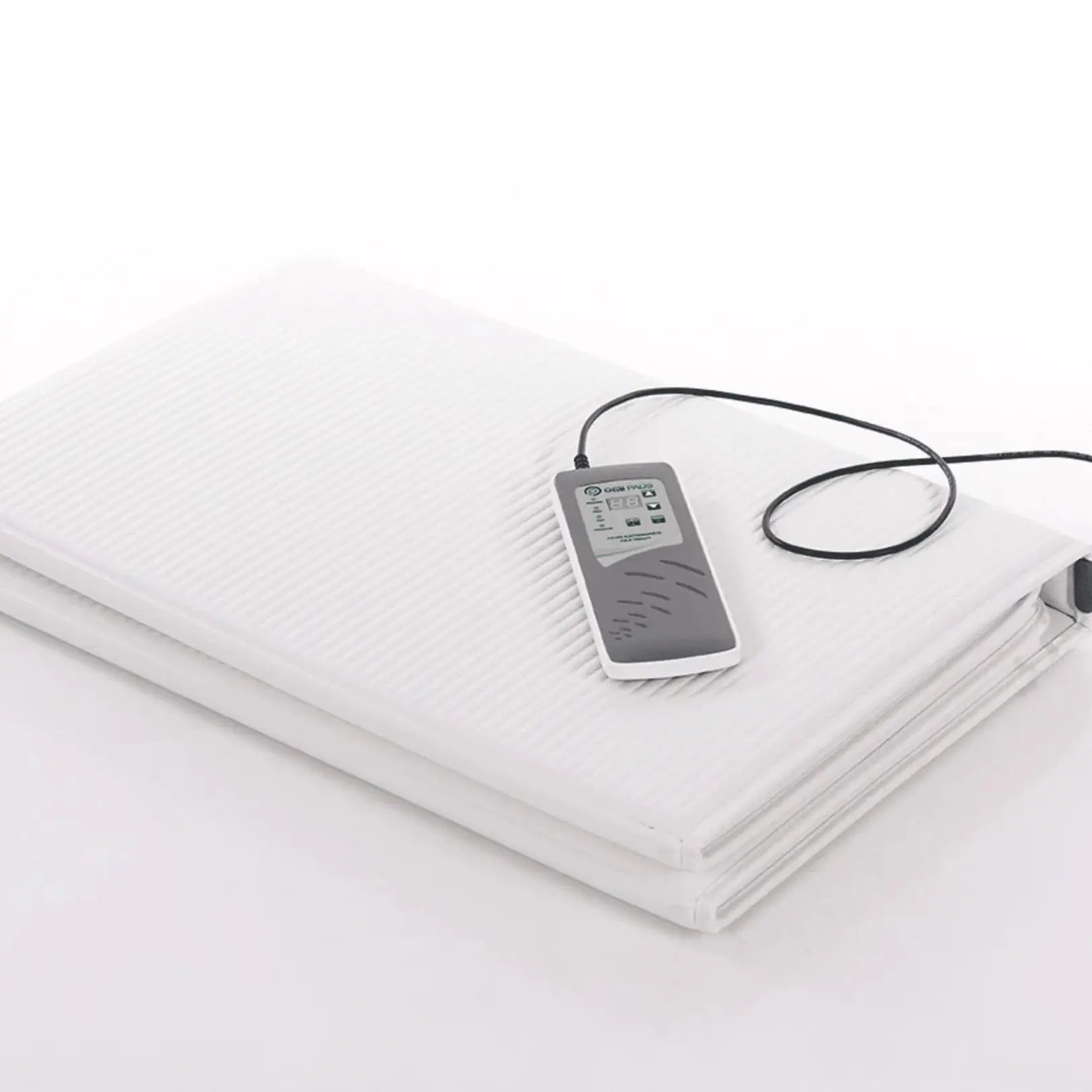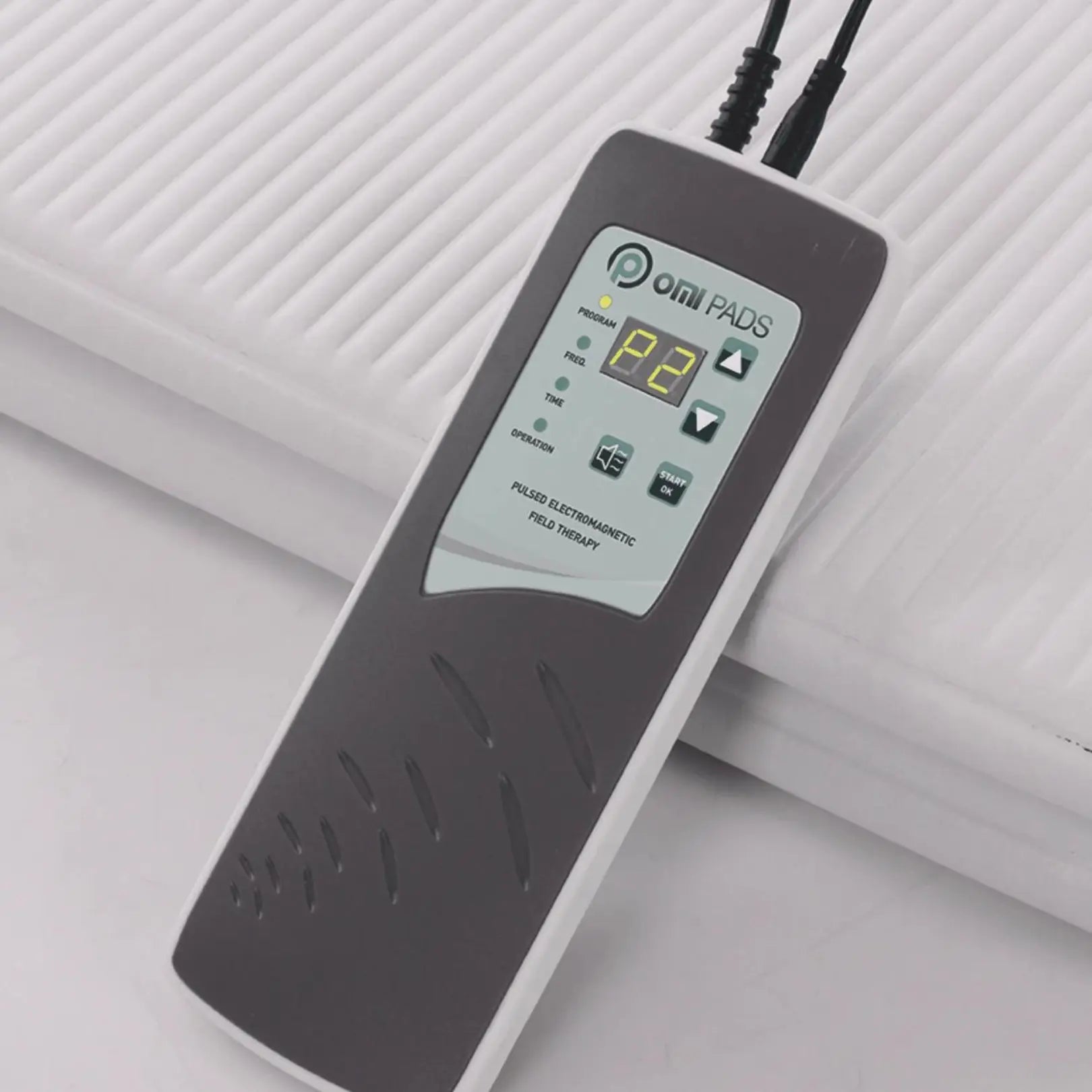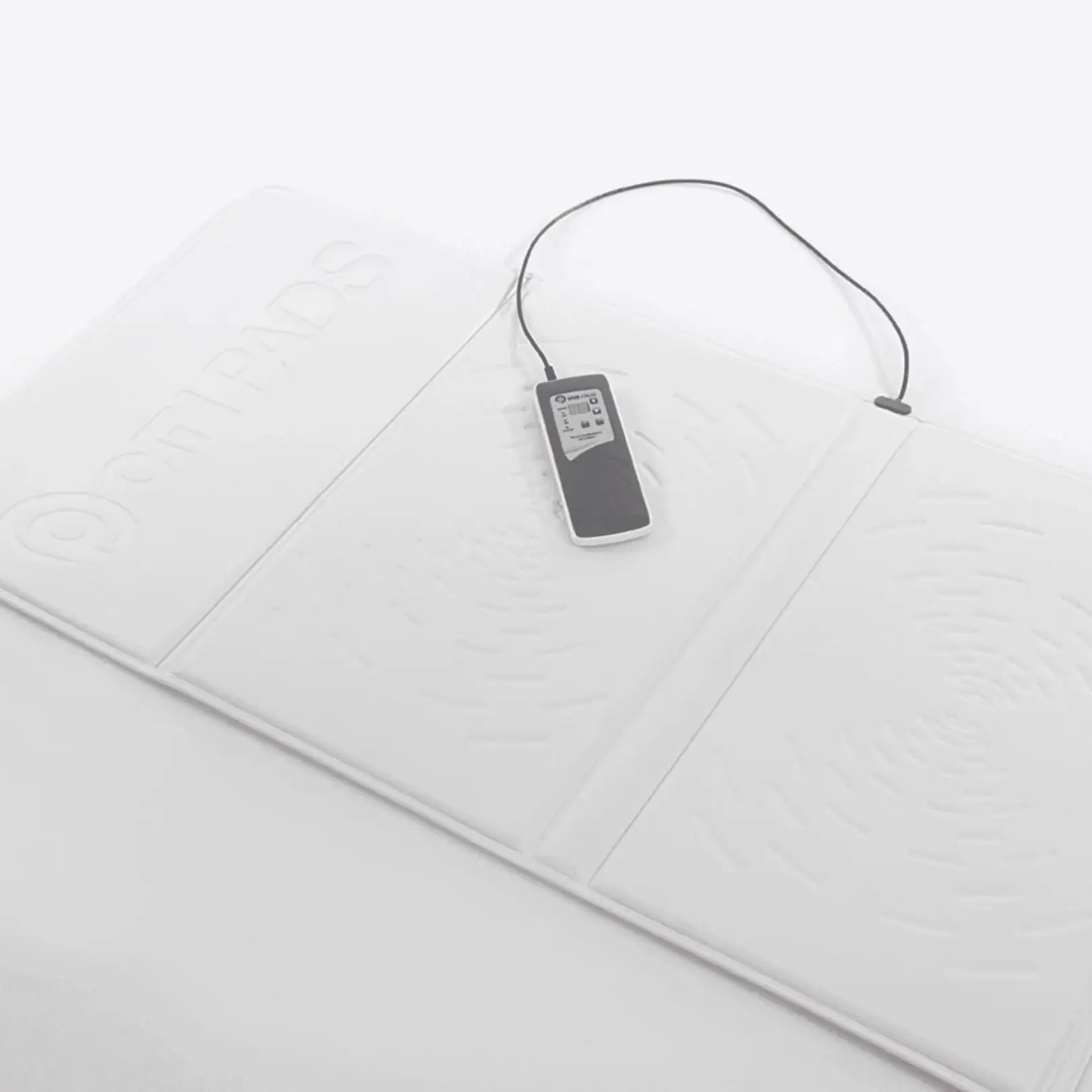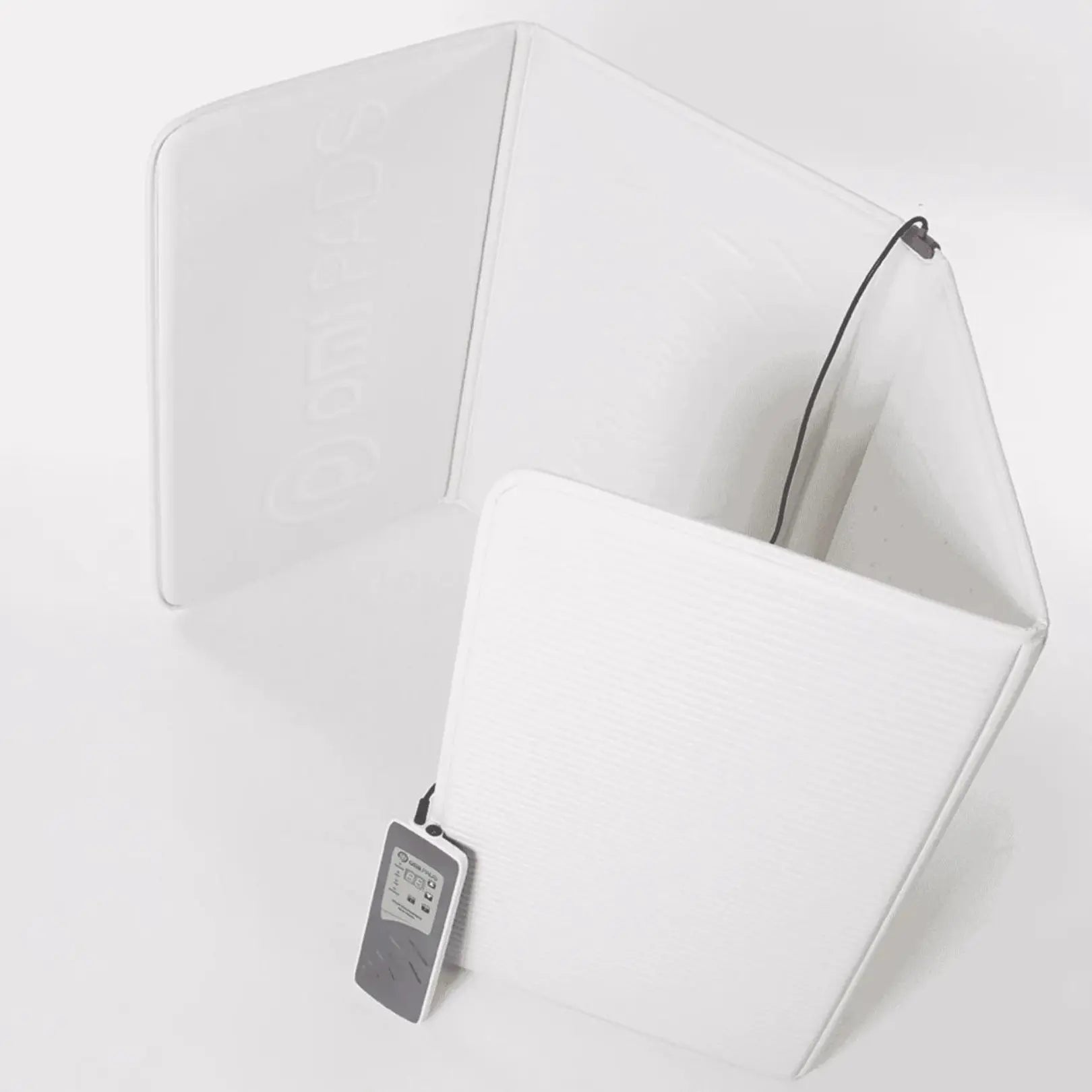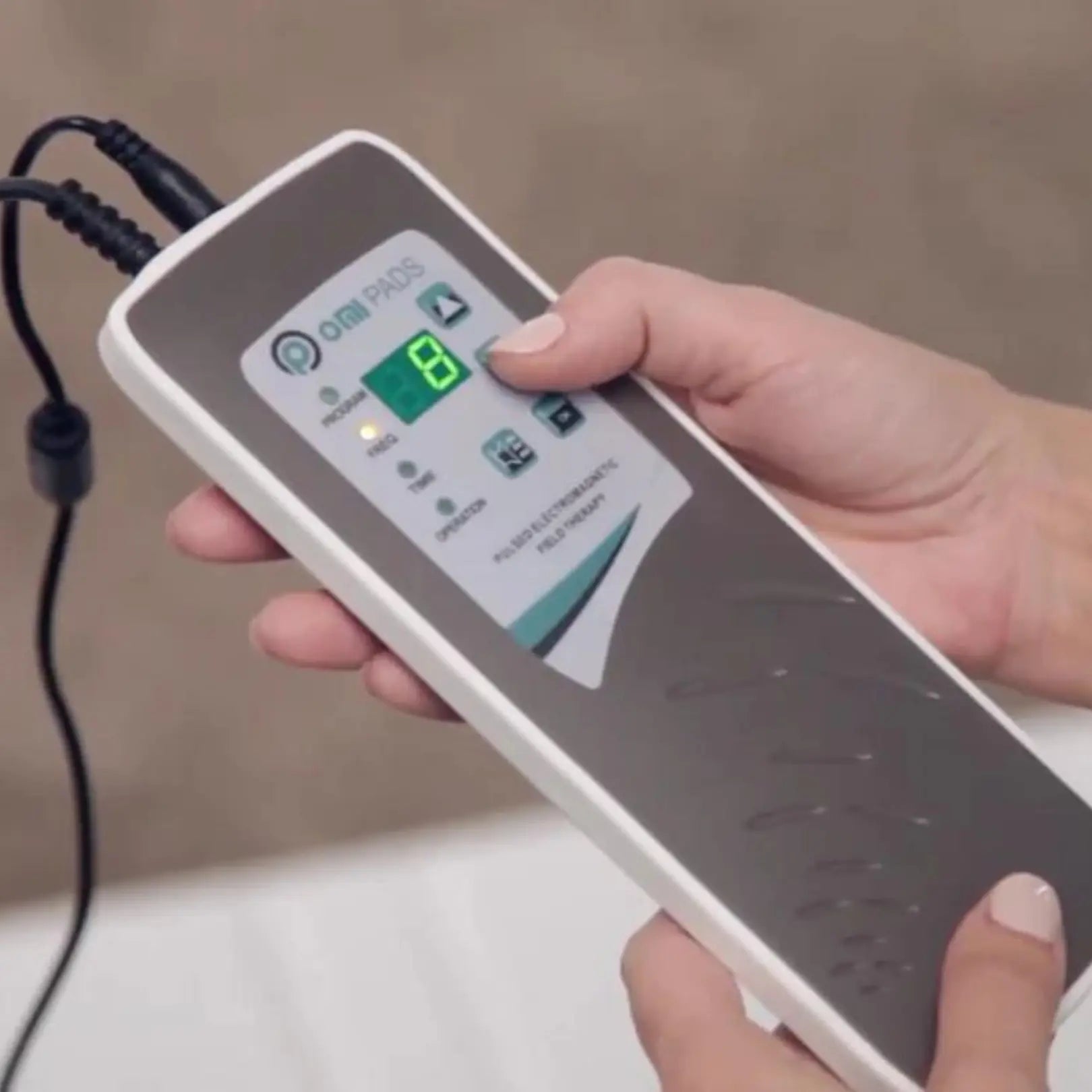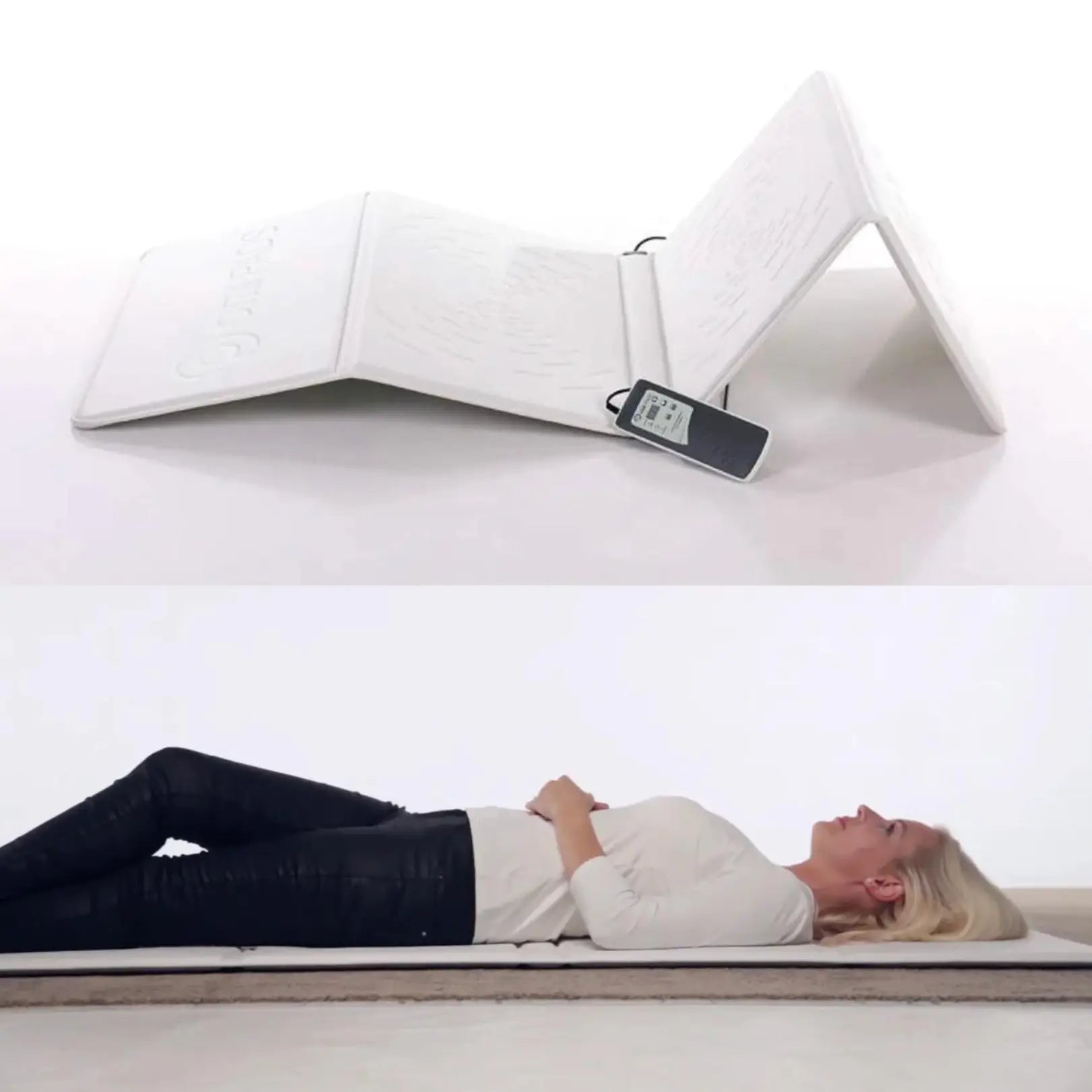 OMI PEMF Therapy Full Body Mat With Medallion For Natural Healing And Pain Relief
The OMI PEMF Therapy Full Body Mat with Medallion provides a safe, non-invasive, and natural way to encourage healing and relieve pain from the comfort of your own home. This large-sized mat is designed for full body application and offers a range of benefits to improve your overall well-being.
How does PEMF therapy work?

PEMF, or Pulsed Electromagnetic Field therapy, involves the use of electromagnetic fields to stimulate the body's natural healing processes. The OMI Full Body Mat produces pulsed electromagnetic fields that induce electrical current inside the body. This helps to restore the blocked ion flow and stimulates the body's own regeneration processes. As a result, the body experiences a higher energy level, fatigue is alleviated, and overall well-being is improved.
Key Features
Low-intensity, programmable magnetic field therapy: The OMI Full Body Mat operates in the frequency range from 1 to 99 Hz with a maximum intensity of 210 microtesla or 2 Gauss. It offers three different programs to cater to individual needs.
Large size: With dimensions of 65 inches x 25.5 inches, this mat provides ample space for full body application and comfortable usage.
Made in Europe and CE certified: The OMI Full Body Mat is manufactured in Europe and meets the highest safety standards. It has been certified by CE, ensuring its quality and reliability.
Ergonomic and foldable design: The modern and easily foldable mattress is convenient to use and store. It comes with an operation unit for easy control and adjustment of settings.
Effortless to use: You don't need any professional skills to use the OMI Full Body Mat. Simply choose the program, set the length of usage, and lie down on the mattress. The low-intensity pulsed electromagnetic fields are imperceptible during sessions, making it a comfortable experience.
Wide range of benefits: The OMI Full Body Mat can help provide chronic pain relief, improve bone health, enhance sleep quality, treat neurological conditions, improve mental health, and maintain overall well-being.
Improves micro-circulation and reduces inflammation: The beneficial PEMF waves pass gently and unnoticeably through the body, improving cellular health, micro-circulation, and reducing inflammation. It also accelerates the body's regeneration processes.
Reverses damage caused by harmful EMF's and dirty electricity: The OMI Full Body Mat helps protect against the harmful effects of electromagnetic fields and dirty electricity, allowing you to enjoy the benefits of PEMF therapy without any concerns.
Plug-in operation: Please note that the OMI Full Body Mat is required to be plugged into your home power supply. It is not battery-operated.
Manufacturer's warranty: The OMI Full Body Mat comes with a 3-year manufacturer's warranty, ensuring peace of mind and customer satisfaction.
Instructions for use
Each OMI Full Body Mat comes with an easy-to-follow manual. No specialized skills or training are required for usage.
Choose the desired program and set the length of usage according to your needs.
Lie down on the mat and relax. It is recommended to use the mat 2 to 3 times every day for 20 to 30 minutes per session.
The three programs available are:

P1 (default program with a gradually increasing frequency from 3 Hz to 38 Hz and then dropping back)
P2 (default program with a continually and randomly changing frequency between 1–99 Hz)
P3 (program with adjustable frequency between 1 and 99 Hz)
Returns and Shipping
Returns: If the product arrives damaged or faulty, we will immediately send a replacement product. If you are not satisfied with the product and it is in original condition, we offer a 30-day money-back guarantee. Simply reach out to us, and we will assist you with the return process.
Shipping: We proudly offer free worldwide shipping via FedEx. Orders are shipped within 24 hours of receiving your order, Monday through Friday. Shipping within the USA typically takes 2-3 business days, while international shipping takes approximately 3-5 business days.
What conditions does PEMF therapy assist with?
PEMF therapy has been known to provide relief and support for a variety of conditions, including fractures, headaches, dislocations, strains and sprains, hypertension, musculoskeletal pain, circulatory dysfunction, osteoarthritis, stress, nerve pain, stomach aches, asthma, wound healing, allergies, and chronic pain. The OMI Full Body Mat can be used on specific body parts or on the whole body, offering tailored treatment for your individual needs.
Important considerations
Understanding PEMF therapy: It is crucial to read about PEMF therapy and set realistic expectations before making a purchase. PEMF therapy does not provide instant relief or a cure. The OMI Full Body Mat does not provide heat therapy or massage therapy. The imperceptibility of PEMF waves does not indicate a lack of functionality. Results may take between 1 month to 6 months of regular usage, depending on the severity of the chronic condition.
Invest in your well-being with the OMI PEMF Therapy Full Body Mat
The OMI PEMF Therapy Full Body Mat with Medallion offers a safe, effective, and convenient way to promote healing, relieve pain, and improve overall well-being. With its advanced technology, large size, and easy-to-use features, this PEMF mat is a valuable investment for those seeking natural and non-invasive therapy options. Don't wait any longer, order your OMI PEMF Therapy Full Body Mat today and experience the benefits of PEMF therapy in the comfort of your own home.