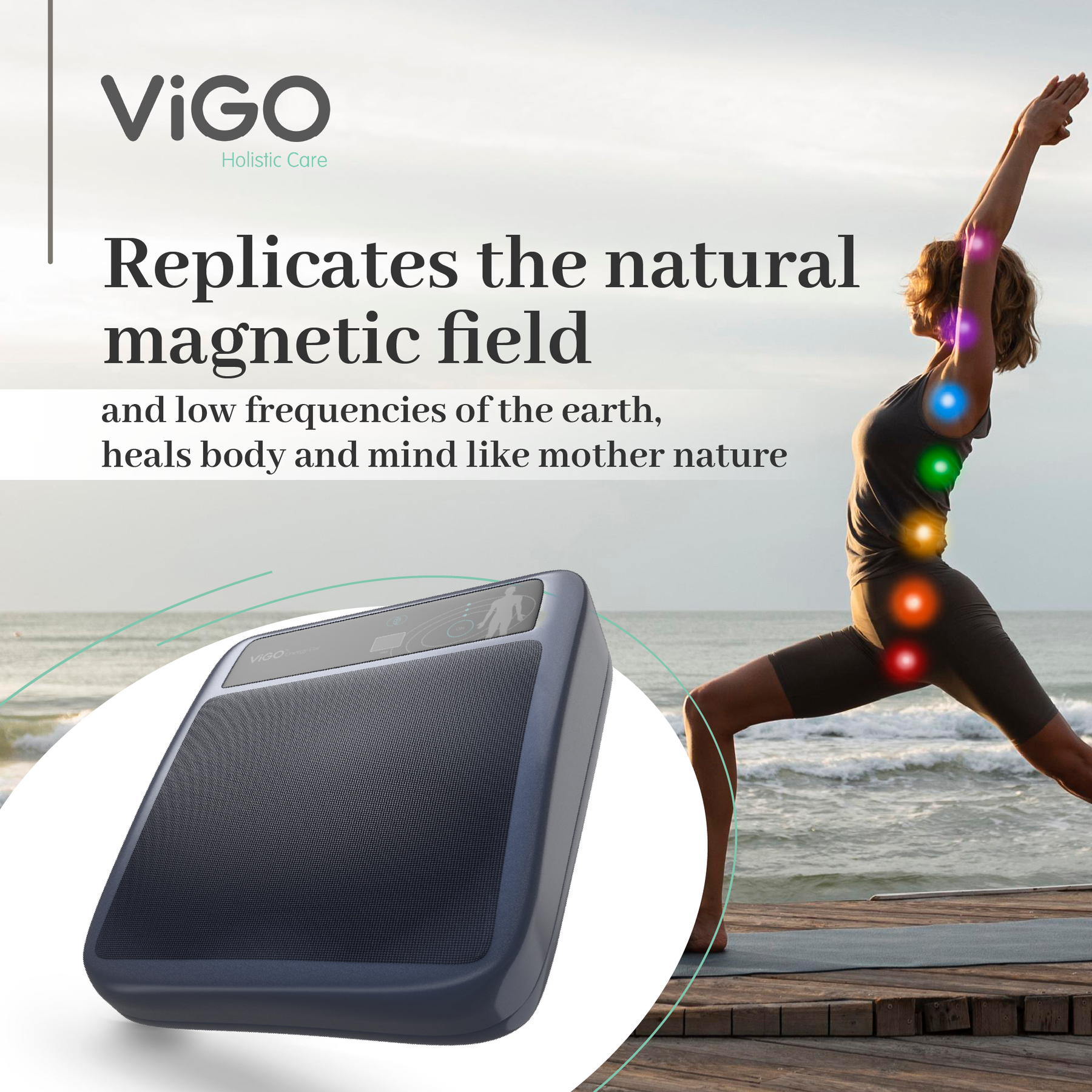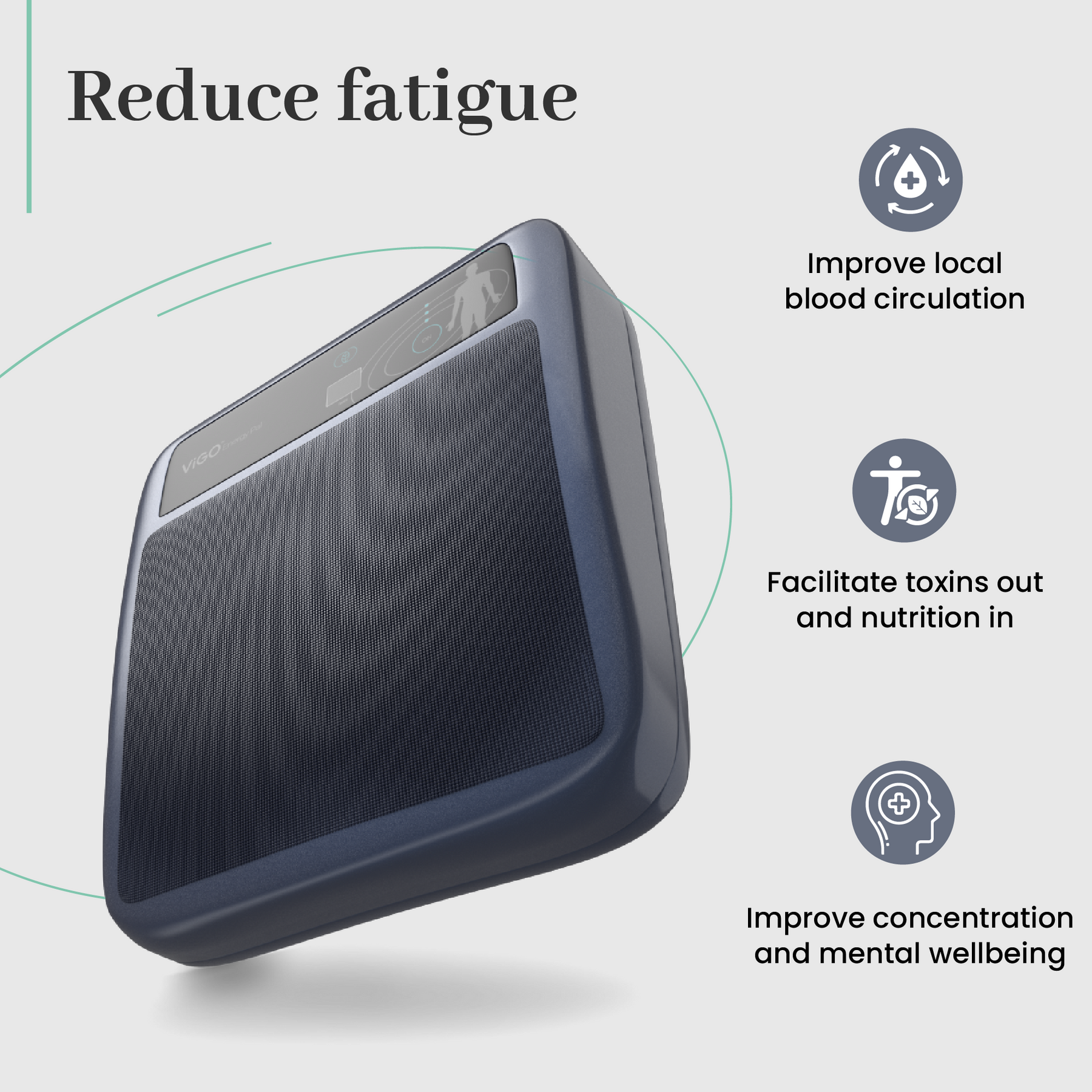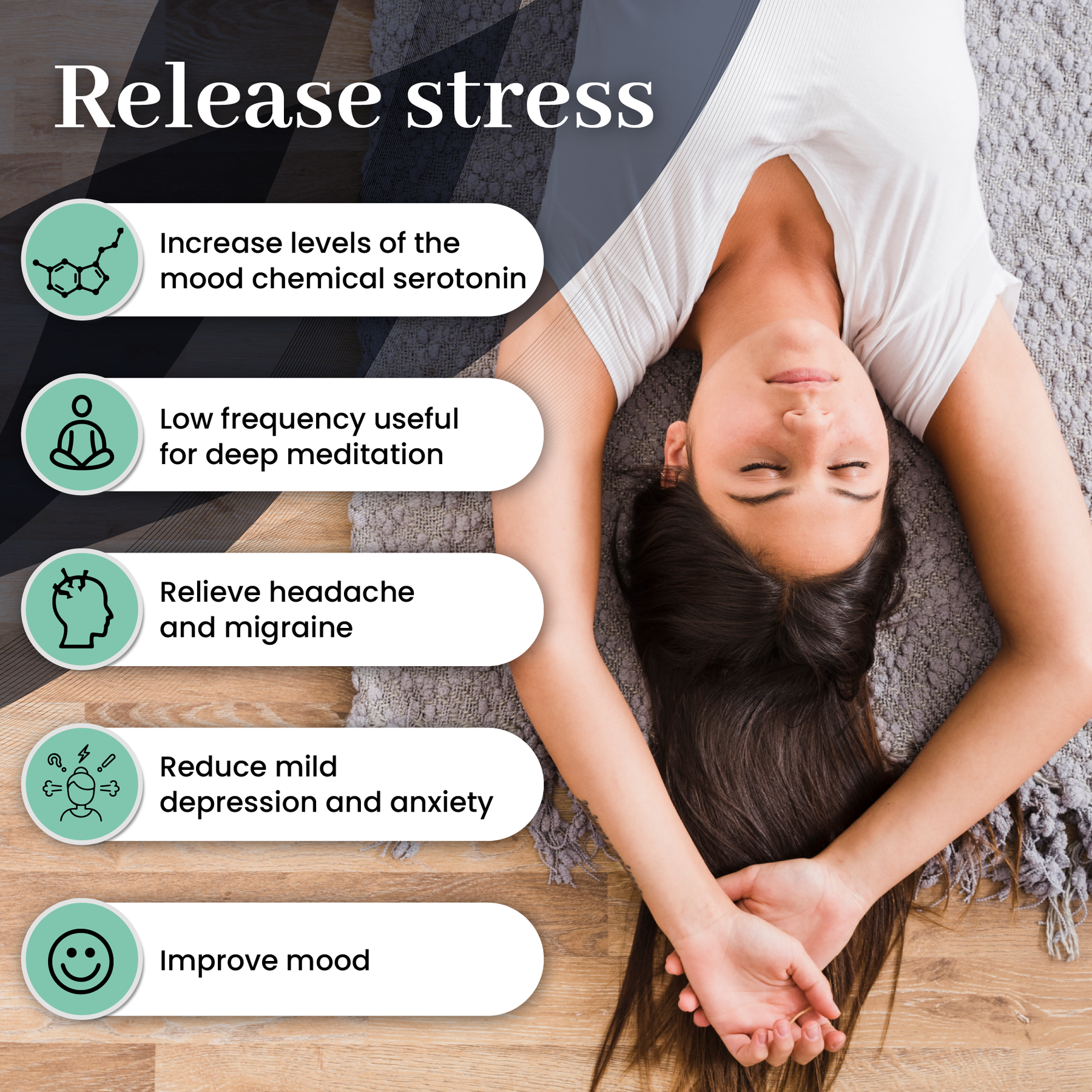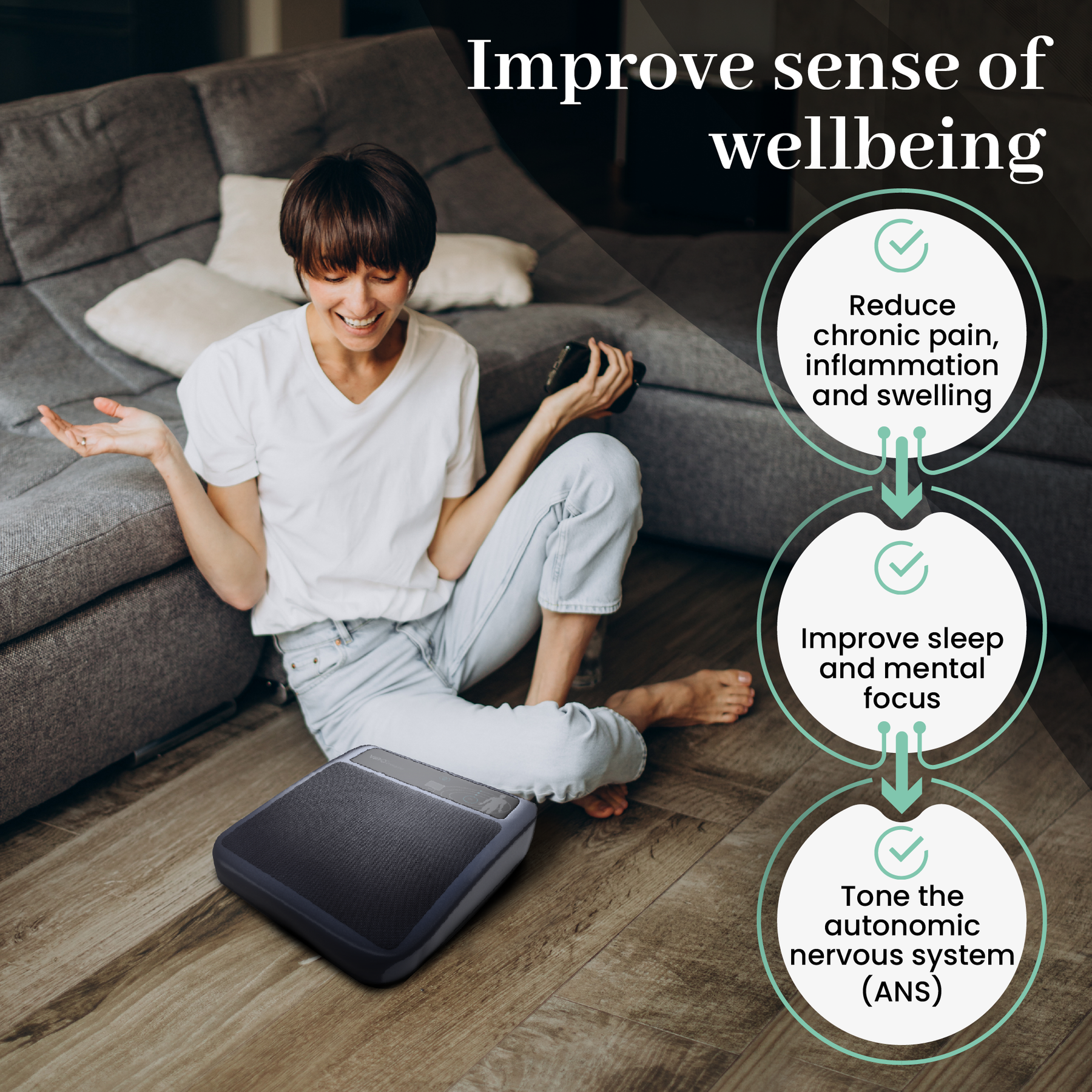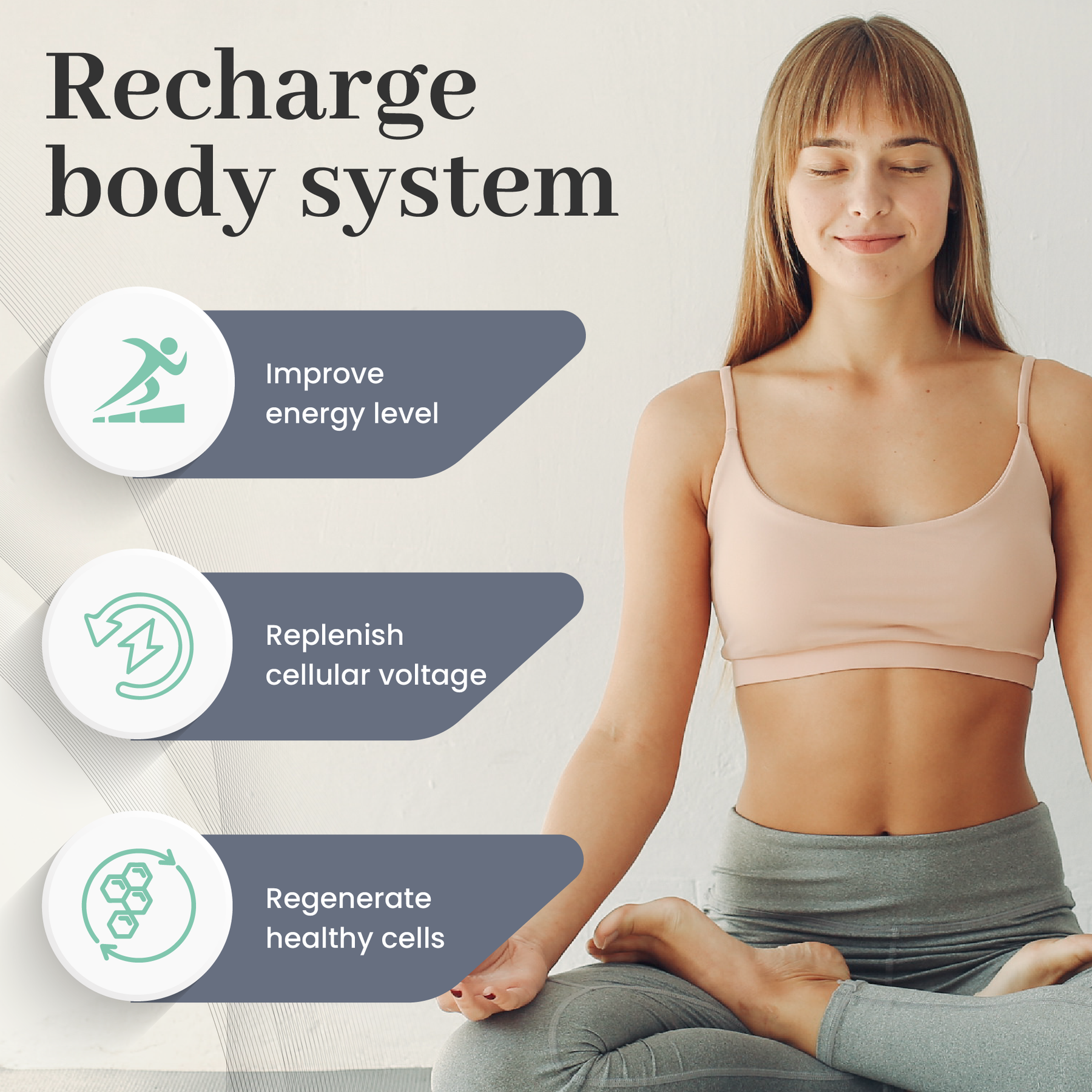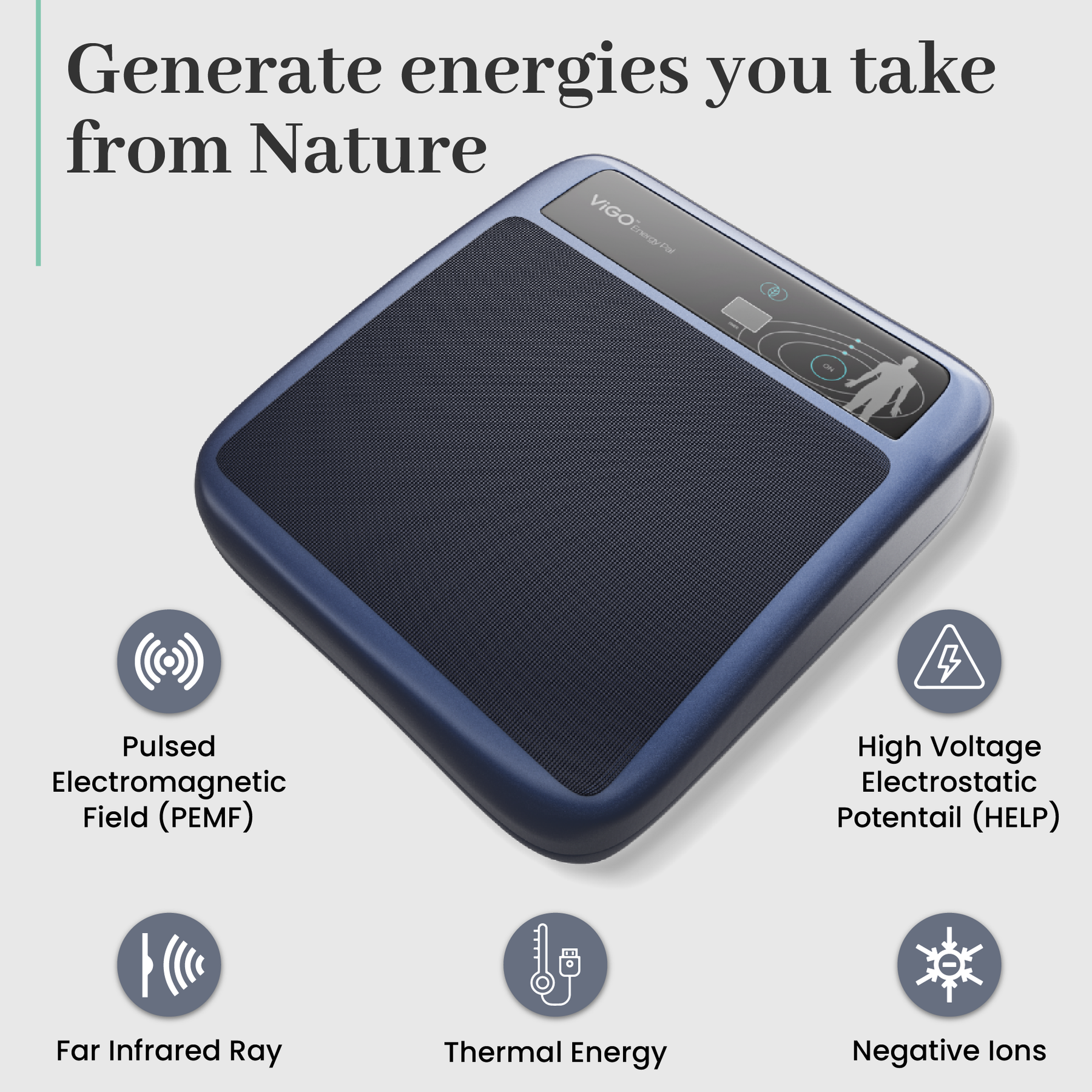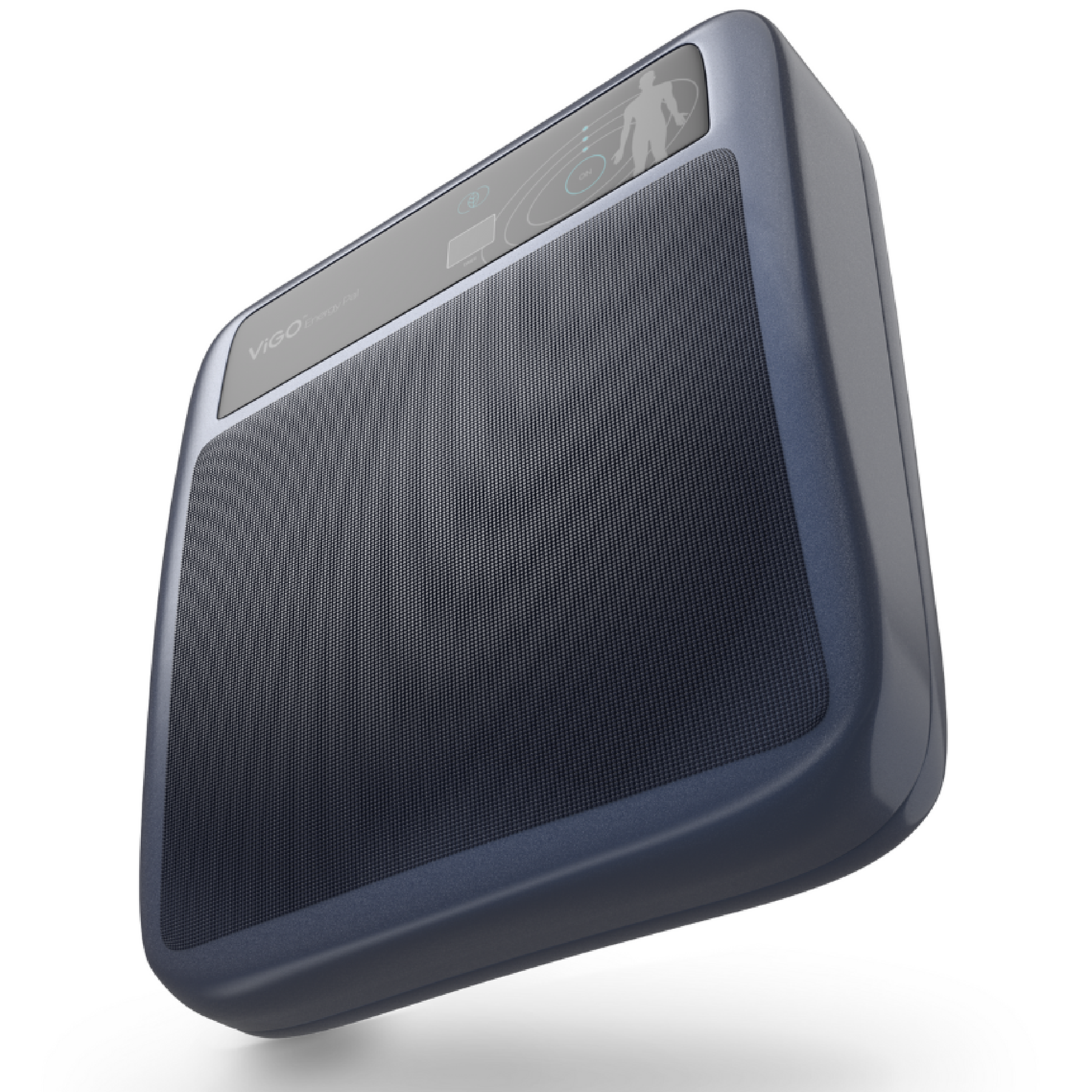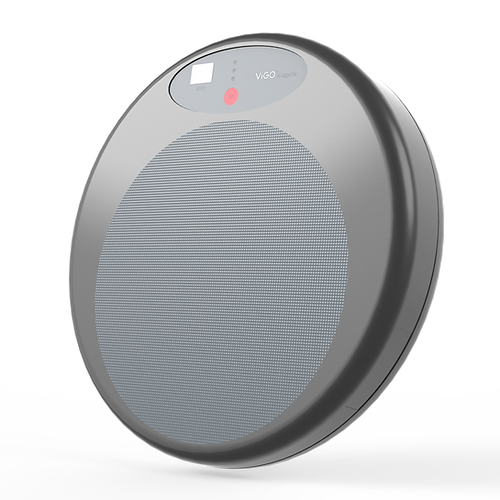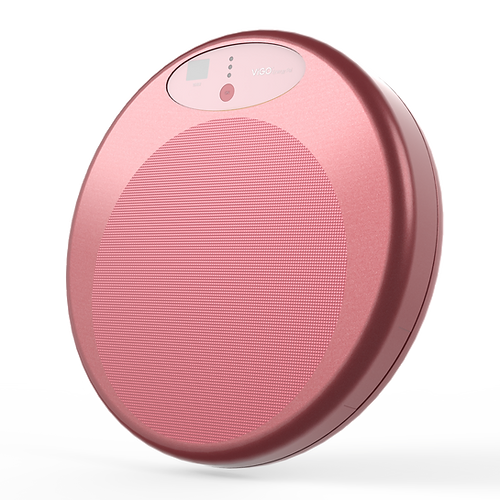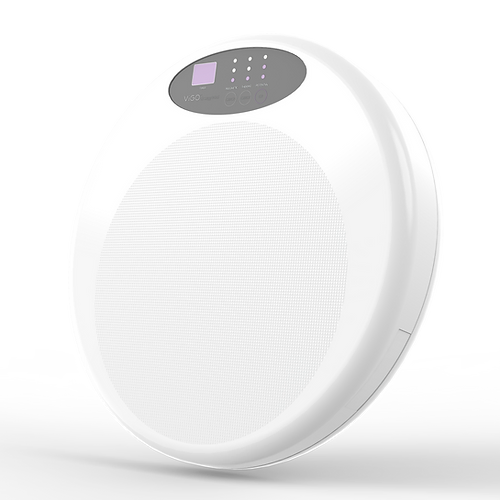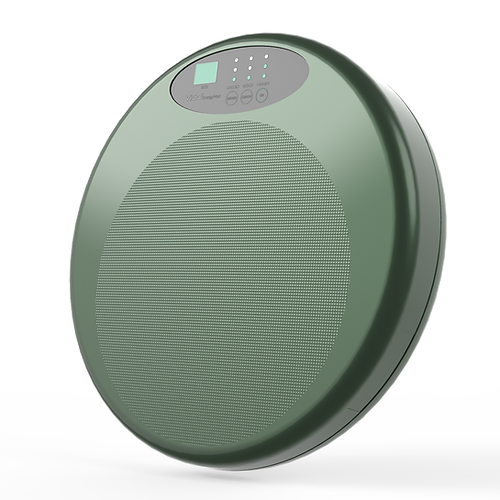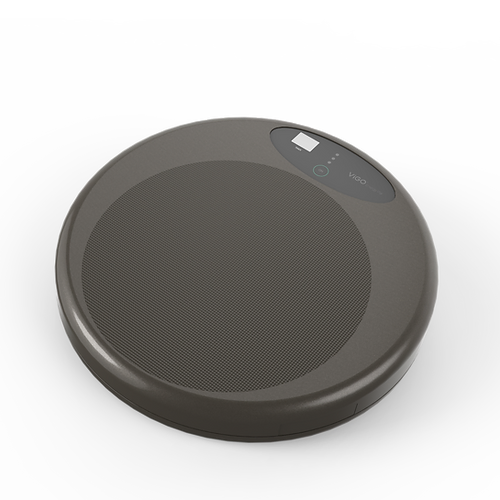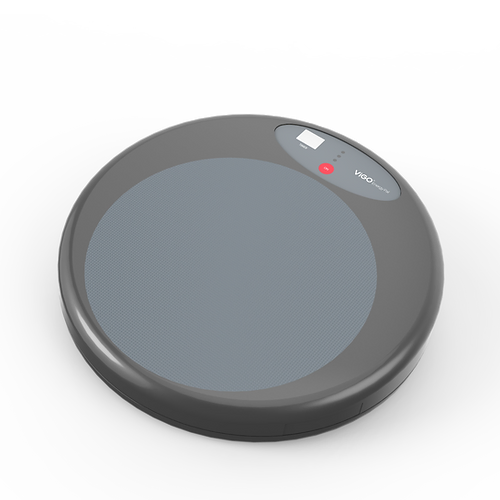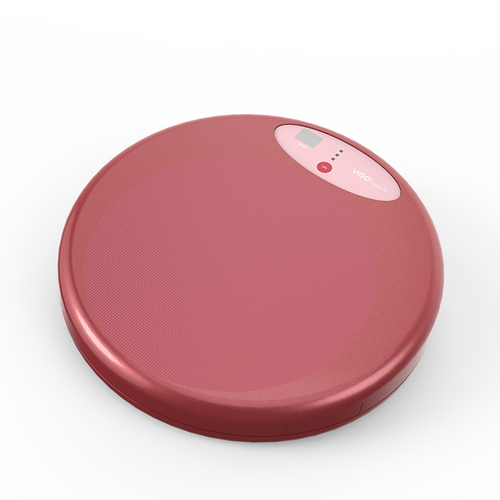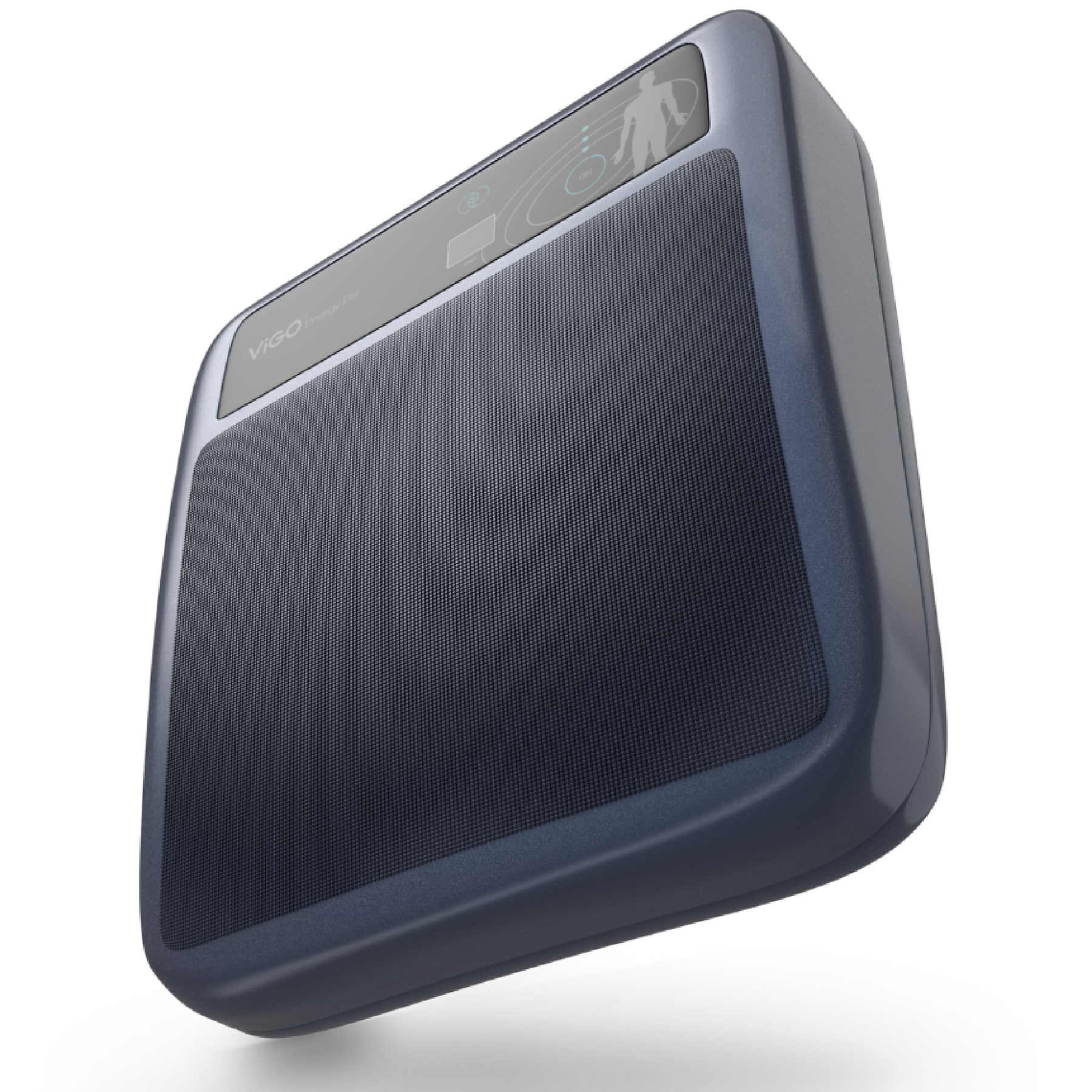 ViGO Energy Pal Portable PEMF Device
✔️ ELEVATE BODY & MIND WITH NATURE'S ENERGY - Rest and relax while you rejuvenate your mind, body and soul with the all-natural energies supplied by nature through magnetic field therapy by ViGO. Unlike any other holistic therapy, this simple device offers 5 therapies in 1, providing endless benefits with no side effects or discomfort!

✔️ ENDLESS HOLISTIC BENEFITS - Using a combination of magnetic and high potential electrostatic waves, thermal energy, negative ions and far infrared rays, this innovative device reduces mental stress, chronic pain, inflammation and swelling while also improving cellular rejuvenation, QI flow, microcirculation and so much more!

✔️ GENTLE, LOW-INTENSITY THERAPY - Unlike other mind and body therapies, this low-intensity treatment doesn't zap, shock, heat-up, or vibrate allowing for optimal relaxation throughout your therapy session. Using subtle and effective electromagnetic waves you'll experience improvements in your health with just 30 mins per day.

✔️ PORTABLE & EASY TO USE - This ViGO static magnet pain relief device is the world's first technology that incorporates all of the magnetic field therapeutic benefits into one innovative portable pad. Easy to use and bring on the go, you can now experience the soothing benefits of this at-home therapy with you no matter where you are.

✔️ 100% SATISFACTION OR YOUR MONEY BACK - We are so confident that you will be satisfied with your ViGO Magnetic Field Therapy Pad, that if for any reason you are unsatisfied we ask that you please reach out to our customer service team, and we'll be sure to fix your problem!
Introducing the world's first portable physical therapy device, the ViGO Portable Magnetic Field Therapy Device.
A Naturally Therapeutic Far Infrared Ray, Negative Ion & Thermal Device For Stress, Pain & Inflammation Reduction. 
With premium quality products and therapeutic innovation ViGO presents the world's first portable physical therapy device. Charge your mind and body with the 5 combined natural energies that replicate mother nature's harmonic healing powers. Providing magnetic and high potential electrostatic waves, thermal energy, negative ions and far infrared rays, you can incorporate the earth's healing vibrations with you wherever you go. Plus, due to the subtle and gentle low frequencies provided during your at-home pain reduction therapy, you don't have to worry about being zapped, buzzed or feeling overheated. Whether you suffer from chronic pain, body inflammation, arthritis, poor emotional/ mental health, low energy or are just looking for a simple at-home therapy to boost your health from the inside out, the ViGO Portable Magnetic Field Therapy Pad is the perfect addition to any self-improvement daily regimen.
The Vigo Energy Pal is a revolutionary product that is designed to help you recharge and feel rejuvenated. This unique system replicates five types of natural energies - PEMF, High Voltage, Far Infrared Ray, Negative Ions, and Thermal - and allows your body to passively absorb them during a 30-minute session. Unlike other devices that focus on just one type of energy, the Vigo Energy Pal combines them all for a truly holistic experience.
Class II medical device certified by the Taiwan Ministry of Health and Welfare.
The benefits of using the Vigo Energy Pal are numerous. When your cells are functioning optimally and at the right voltage, they can better absorb nutrients, detoxify, and generate new, healthy cells. This can lead to improvements in energy levels, mental focus, sleep quality, and recovery times. The Vigo Energy Pal uses traditional Chinese medicine principles to deliver these energies deep into your body via meridian lines, which are believed to be channels that flow through the body and connect to the organs and tissues.
Delivers five natural energies that mimic the harmonic powers of the Earth itself.
Using the Vigo Energy Pal is incredibly easy. Simply sit comfortably with the device in contact with your body and relax for 30 to 60 minutes while your body is bathed in the five energy types. It is non-invasive, which means you can carry on with your daily activities while getting recharged. The Vigo Energy Pal is also portable and lightweight, making it easy to take with you wherever you go.
Overall, the Vigo Energy Pal is a must-have product for anyone who wants to feel their best. Its unique combination of five natural energies, coupled with its ease of use, makes it a powerful tool for improving your health and well-being. Whether you are looking to boost your energy levels, improve your mental focus, or recover faster from workouts, the Vigo Energy Pal has you covered. So why wait? Invest in your health today and experience the benefits of the Vigo Energy Pal for yourself.
DR HSIEH, MD, CHAIRMAN OF THE TAIWAN CHIROPRACTIC ASSOCIATION

VIGO USER EXPERIENCES

"I can feel Qi (life force) flow through my body when using Vigo Energy Pal. The reason is simple...It doesn't treat disease, instead it enhances the body's innate ability to heal with its subtle resonating energy field using evidence based scientific principles. It's fascinating stuff and I've seen it do some incredible things for patients I work with."
HOW IT WORKS:

"The body is self-healing, self-regulating, and self-regenerating." Vigo technology essentially helps provide the energy needed to do this Pulsed Electromagnetic Field (PEMF)
High Voltage Electrostatic Potential (HELP)
Far Infrared Ray
Negative Ions
​Moxibustion
SYNC WITH NATURE

Did you ever wish that you had limitless energy and improved health and wellness?
We all know that nutrition and exercise are two key factors for optimal health.
The third important factor that is often overlooked is cellular voltage. Our bodies are designed to recover and heal through regeneration, or the making of new healthy cells. When your cells are healthy and functioning properly you're better equipped to fight back against illness and injury.
The body gets well by making new cells that work correctly, and in fact, chronic disease can occur when you lose that ability.
Healthy cells equal a healthy body.

The sources for this vital voltage exist in nature in the form of the Sun, lightning strikes, Earth's magnetic fields, and cosmic rays. But unfortunately, we don't spend enough time outside to expose ourselves to these natural energies.
Vigo Energy Pal charges your body and mind.

But now there is a way for you to gain exposure to this vital voltage on demand.
When your cell phone battery starts to drain you recharge it, so why not do the same for your body?
Vigo Energy Pal helps people interested in alternative therapy to support them in their wellness journey. It is the ultimate human recharging station.
ELECTROMAGNETIC ENERGY:

PEMF therapy has been used safely and effectively throughout Europe for more than 50 years
FAR-INFRARED RAY:

come with the invisible rays of natural sunlight that have the longest wavelength
HIGH VOLTAGE ELECTROSTATIC POTENTIAL:

an alternative therapy commonly used in Japan and has been approved by the Japan Ministry of Health, Labour and Welfare
MOXIBUSTION:

apply heat on acupoints down through meridian lines and improve QI (life force)
NEGATIVE IONS:

something in the air and while it may not be love, it's the next best thing - negative ions
THERMAL THERAPY:

Thermal spa just like enjoying a hot spring, providing thermal conditions to facilitate other energy treatments
CHARGE YOUR BODY AND MIND:
certification to ISO 13485 medical device safety and quality standard
 Treatment of Pain

Those who are in persistent pain are likely to have tried various sorts of therapy; if unsuccessful, they may have taken medicines to mask the agony and structure their daily routine around their pain.
This cycle is repeated for so long that resistance develops in the body. Other side effects of long-term pain medication include internal bleeding and stomach troubles.
Vigo Energy Pal can help to speed up the healing process by lowering pain and helping people to move more freely.
Sleeping Habits

PEMF Treatment is beneficial not only for deep relaxation but also for falling asleep and staying asleep throughout the night.
Vigo Energy Pal relaxes both the mind and the body and promotes the production of two chemicals known as Melatonin and Human Growth Hormone (HGH), both of which are important for longevity and deep sleep, hence enhancing people's sleep.
Healthy sleep, as supported by the Vigo gadget, recharges the body and mind, giving people more energy and better mental clarity during the day.
Mental Health

PEMF Treatment has been shown in studies to affect the body's stress responses by working on components that are directly connected with pain, such as the endocrine and neurological systems, as well as cells and organs.
Furthermore, Vigo Energy Pal can make the body less receptive to prolonged periods of stress. The FDA approved transcranial PEMF in 2011 for the treatment of severe, drug-resistant depression.
Injuries, Rehabilitation, and Performance

When PEMF therapy is used on a regular basis, muscles can work harder for longer periods of time and recover faster. PEMF therapy stimulates energy production in muscles and raises cellular energy by up to 500%.
Furthermore, PEMF therapy is a moderate technique to stimulate the creation of heat-stress proteins prior to exercise. These proteins not only protect cells from disintegration and wear and strain, but they also promote faster healing after injury.
According to studies, PEMF therapy boosts oxygen uptake into muscle by at least 1%, which is enough to significantly improve endurance and performance.
PEMF therapy also encourages blood vessel formation, which improves circulation and allows tissues to collect more nutrients while discharging waste.
For the casual exerciser, this implies reduced pain and tenderness the next day. This means less recovery time between workouts and more effective training for the competitive athlete.
For everyone, it means creating a healthier environment within the body that is less prone to injury.
Healthy Benefits:

💦 PEMF therapy
💦 High Voltage therapy
💦 Far Infrared Ray Therapy
💦 Negative Ions therapy
💦 Thermal therapy
💦 Meridian lines
💦 Traditional Chinese medicine
💦 Cellular voltage
💦 Nutrient absorption
💦 Accelerated recovery
💦 Non-invasive therapy
💦 Simple design
💦 Easy to use
💦 Minimum 30 minutes a day
💦 Consecutive 30 days to show the result
💦 Sold in Asia for over 20 years
💦 Used by 2 million people