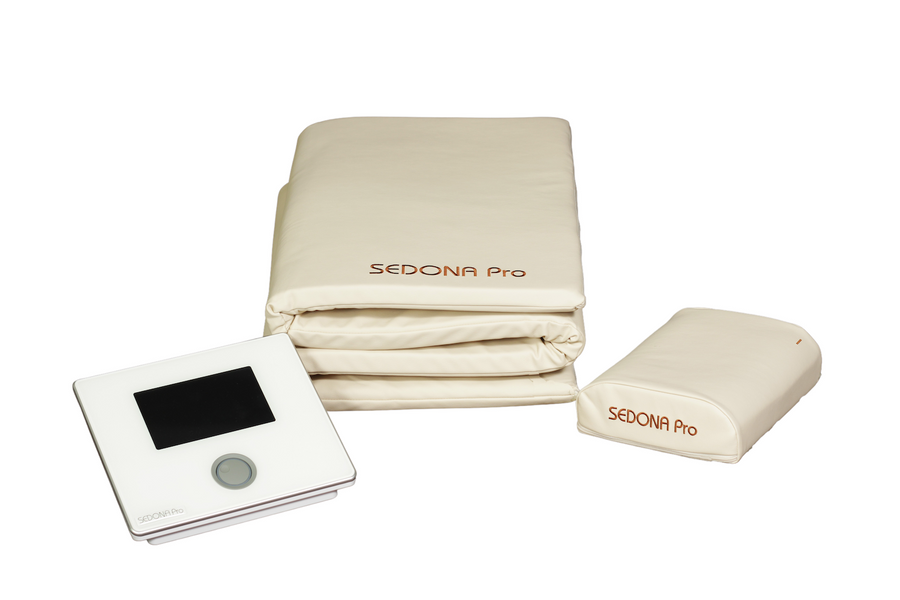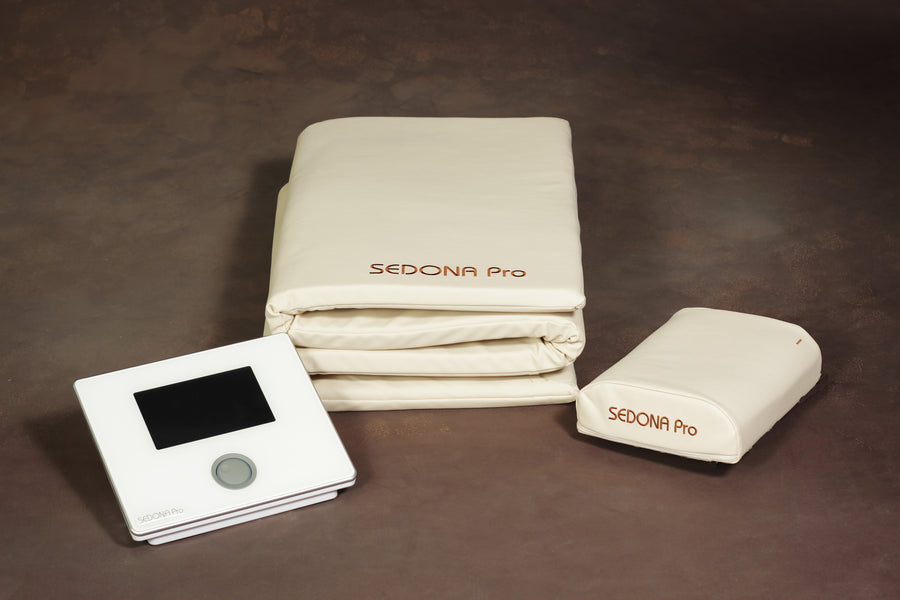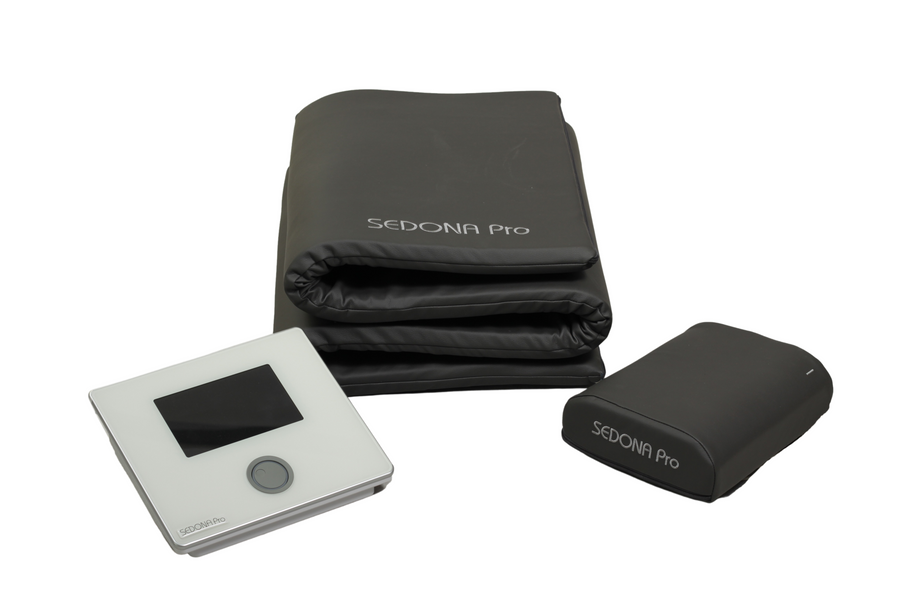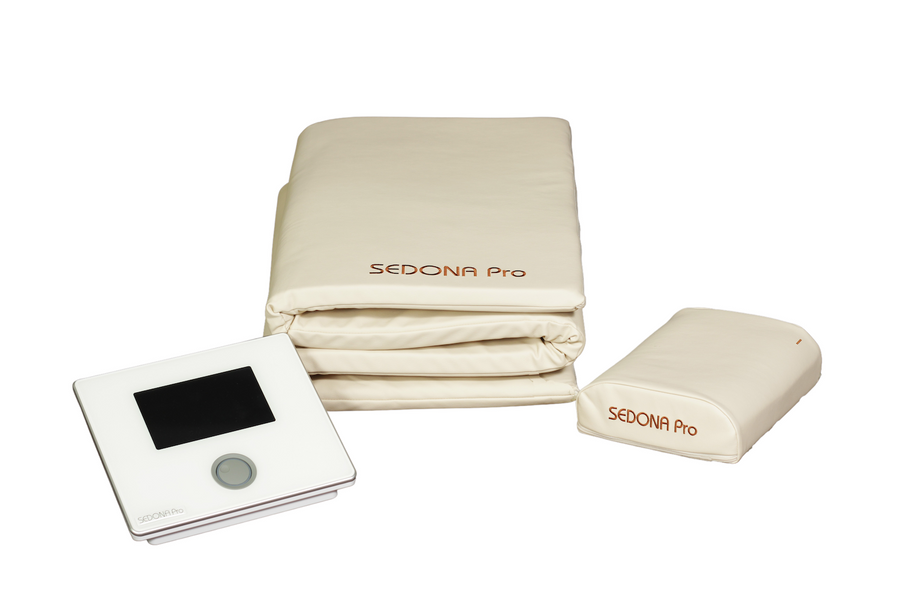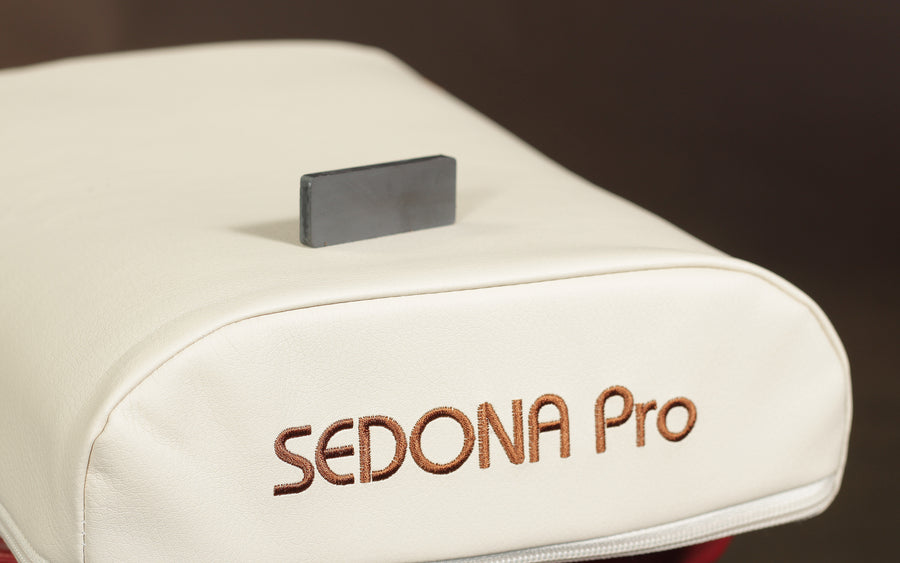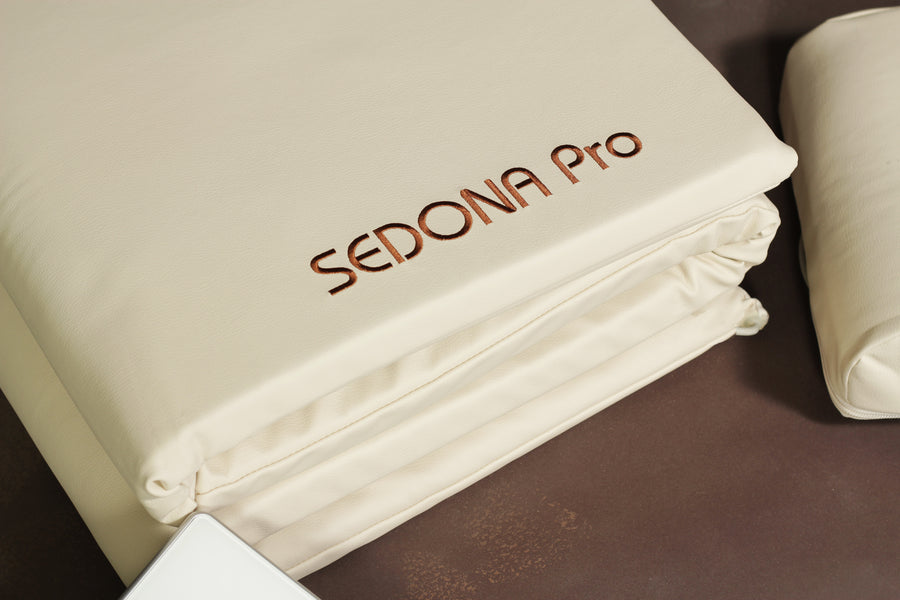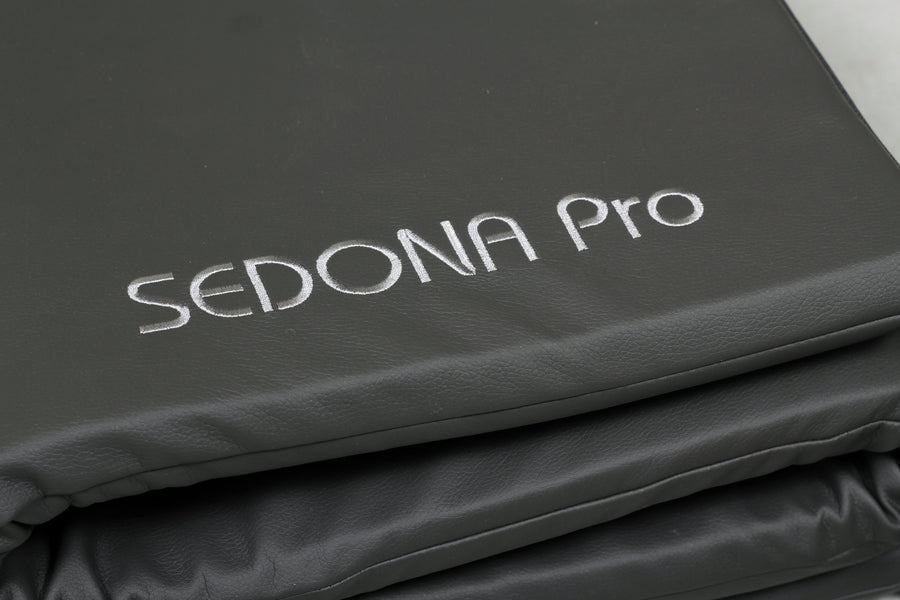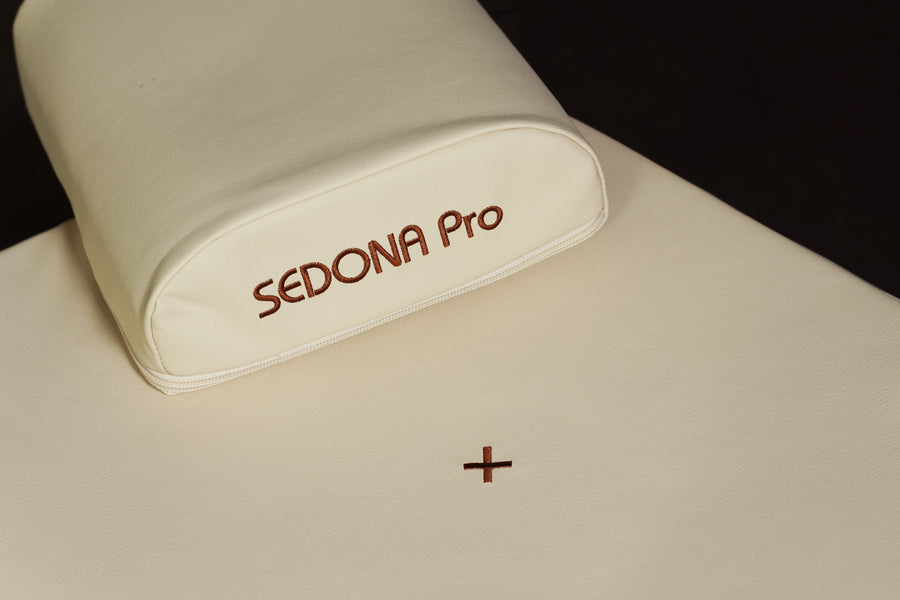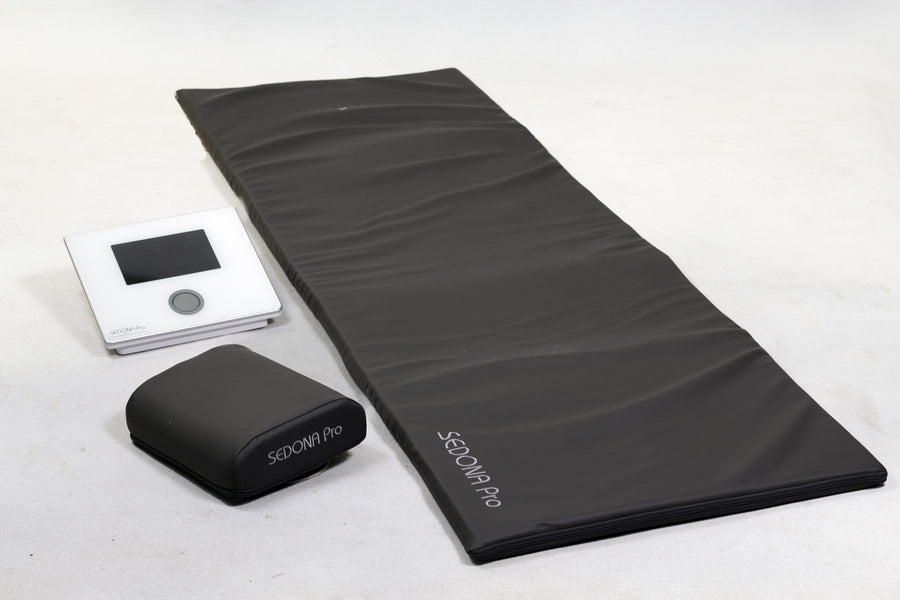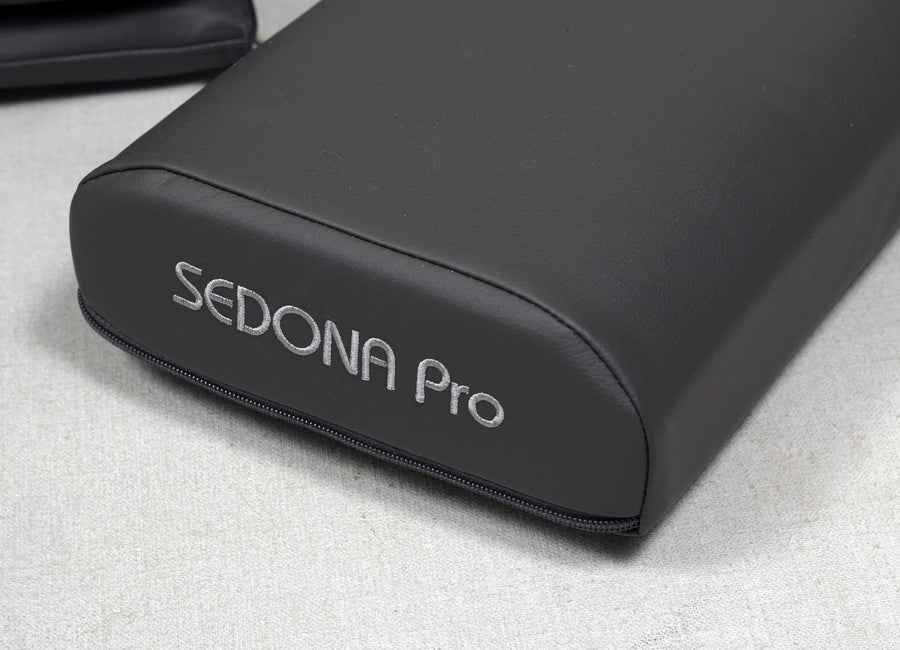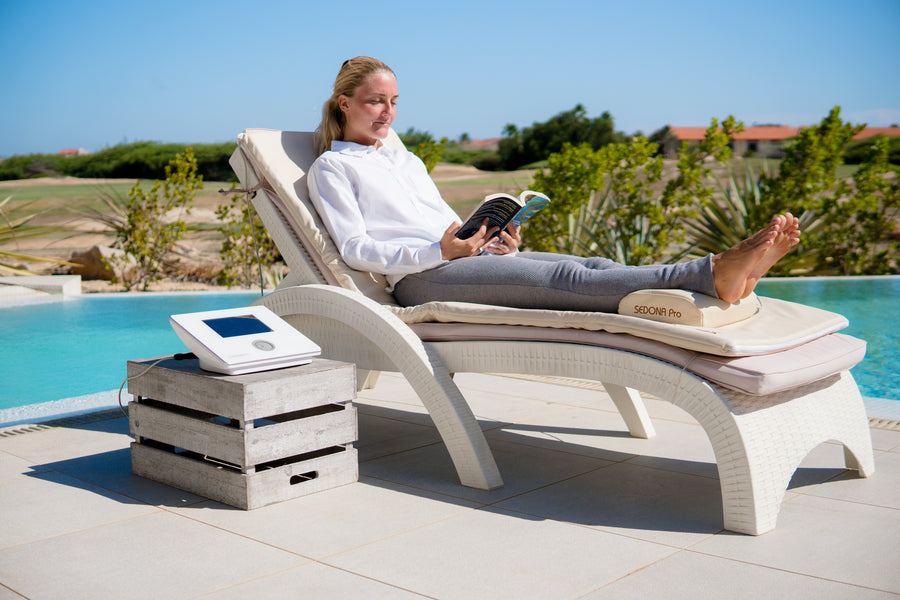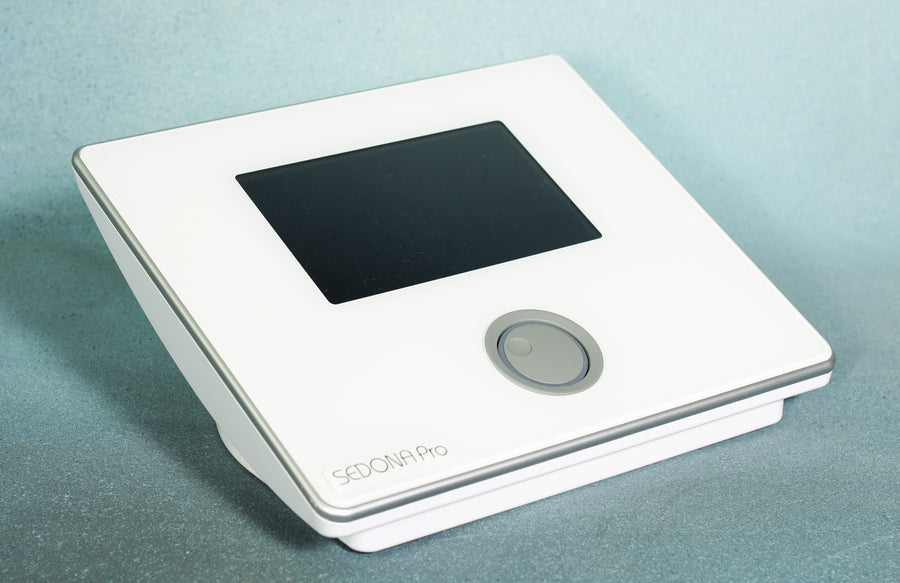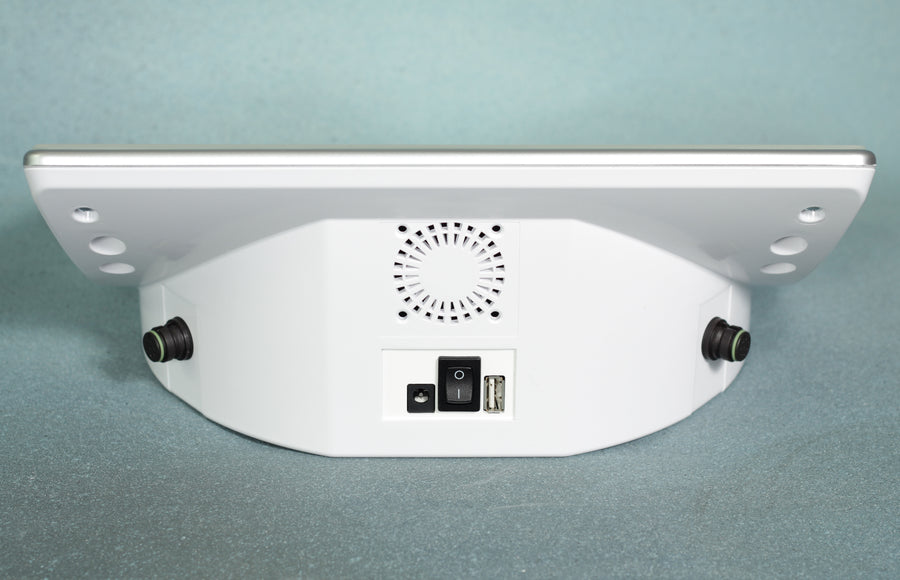 SEDONA Pro PLUS PEMF Mat, Pillow & Custom Programs
Simple but advanced
The SEDONA Pro PLUS+ is a combination of years of research and modern technology. Our full functioning touch screen allows for easy and very comprehensive use. With the control unit, we include one connector mat (for full body use) and also one connector pillow (for local use). The unit plugs into a regular wall plug and uses less power than lamp!
Create 12 customized programs which can be saved and deleted any time. Personalize the desired frequency (fix frequency or minimum to maximum frequency) in the Sinusoidal and Rectangular Waveform. The other waveforms (Sawtooth, Multi Resonance and Impulse) will stay as they are in the Sedona Pro because these are scientifically proven frequencies.
What's Included:
control touch screen device
one connector mat
one connector pillow
Technical Data:
Frequency: 1 - 15,000 Hz
Intensity: 1 - 100 Gauss
Waveforms:
Sinus
Rectangular
Multi Resonance and Impulse
Sawtooth
Warranty:
2 years warranty on all technical problems.
Extended lifetime warranty available for $290
Shipping:
Flat Rate Fee $260 in the US
All orders will be shipped out within 72 hours of purchase.
Delivery of the goods will take between 3-10 business days depending on shipping destination.
What To Know About PEMF
When the cells of the body have been injured, by toxin overload, they may lose their ability to generate proper energy levels to maintain their health. When this occurs they will swell and heal slowly or not at all. The result may be chronic swelling, chronic pain(inflammation) or poor bone healing.
The Sedona mats use pulsed electromagnetic field therapy to help the body recover from this by giving it the frequencies needed for healing. Chronic conditions will improve and soreness diminishes.
It is a supportive therapy that aids with detoxification, pain relief, cell rejuvenation, chronic fatigue and many more.
Pain is a message from our body. The tissue cries out for energy flow, in the form of magnetic fields. The reason that Pulsed Electro Magnetic Field (PEMF) therapy works so effectively is because it supports the metabolism and increases the blood flow throughout the whole body. Red blood cells pass through capillaries supplying oxygen to the surrounding tissues. Blood flow is increased through the pulsating electromagnetic field. The exchange of oxygen is extremely fast in the basic tissues. Here the oxygen partial pressure rises by 400 – 800% therefore all cells breath and function better and better.
Magnetic field therapy works in the cell and supports the functioning of inner regulation mechanisms while enhancing the self-healing capacity. The action of magnetic field therapy may be summarized in three main effects:
1) Increased blood circulation
Thermo-graphic measuring charts show the increase of circulation under a magnetic field. This leads to a better nutrition and rejuvenation of cells.
2) Improved oxygen supply
The PEMF ensures increased oxygen extraction (de-oxygenation) and enriches the tissue with oxygen.
3) Enhanced metabolism 
PEMF enhances both anabolism and catabolism.
Disclaimer
The information on this website is for reference purposes only and is not intended to recommend our pulsed electromagnetic field therapy device system as a drug or as a diagnosis for any illness or disease condition; nor as a product to eliminate disease or other medical condition. The information has not been evaluated by U.S. Food and Drug Administration. Worldwide, there are no governmental health agencies that recognize a need to supplement natural magnetic fields using pulsed electromagnetic fields. Also, the website, company, employees, practitioners or its distributors make no warranty of any kind, expressed or implied with regard to the Information or how you use it. Sedona Wellness USA Ltd makes no medical claims, real or implied, as to benefit of our device and methods. Our product is not intended to be used to diagnose, treat, cure or prevent any disease. Readers should consult appropriate health professionals relating to their health and well-being. Readers accept all responsibility for self-experimentation.