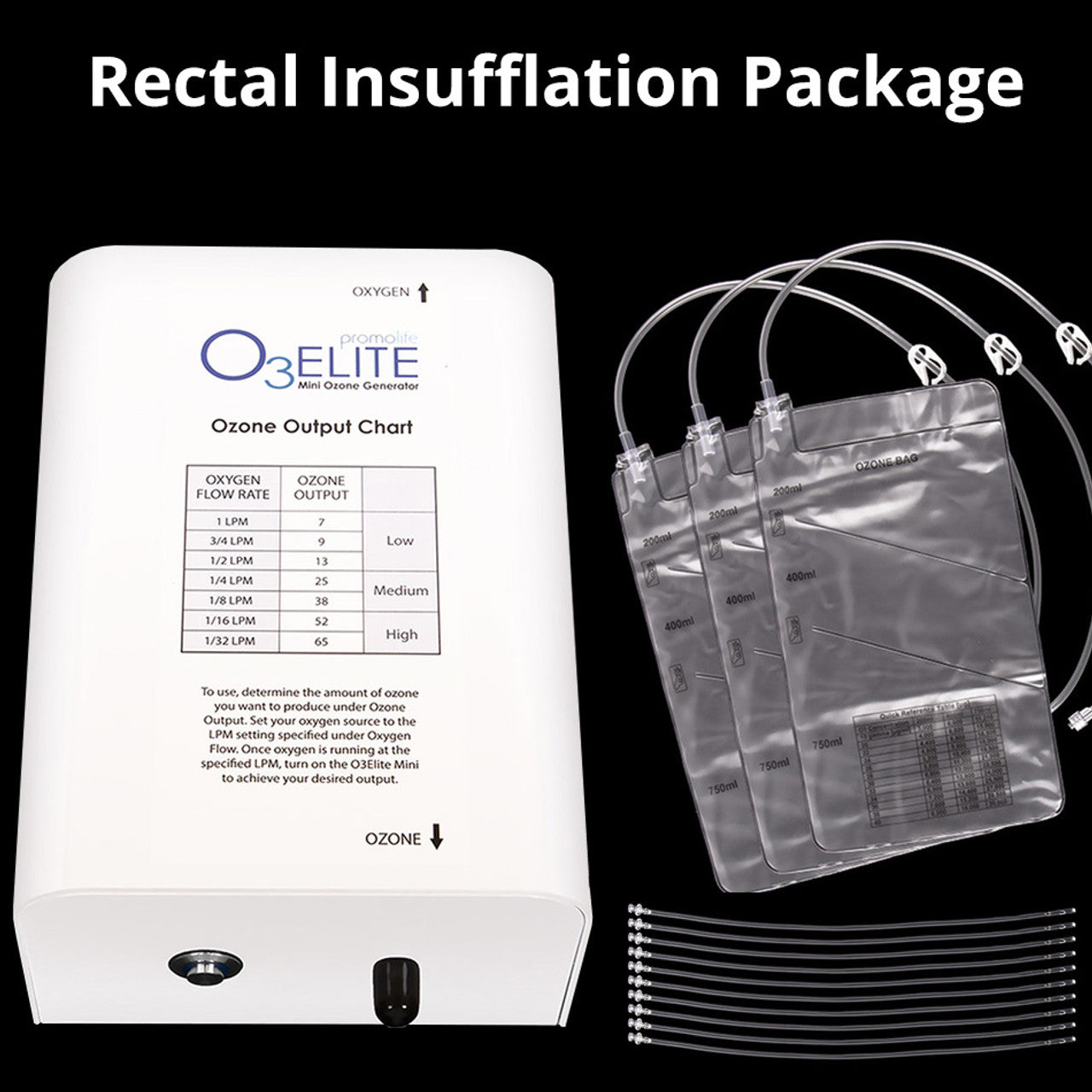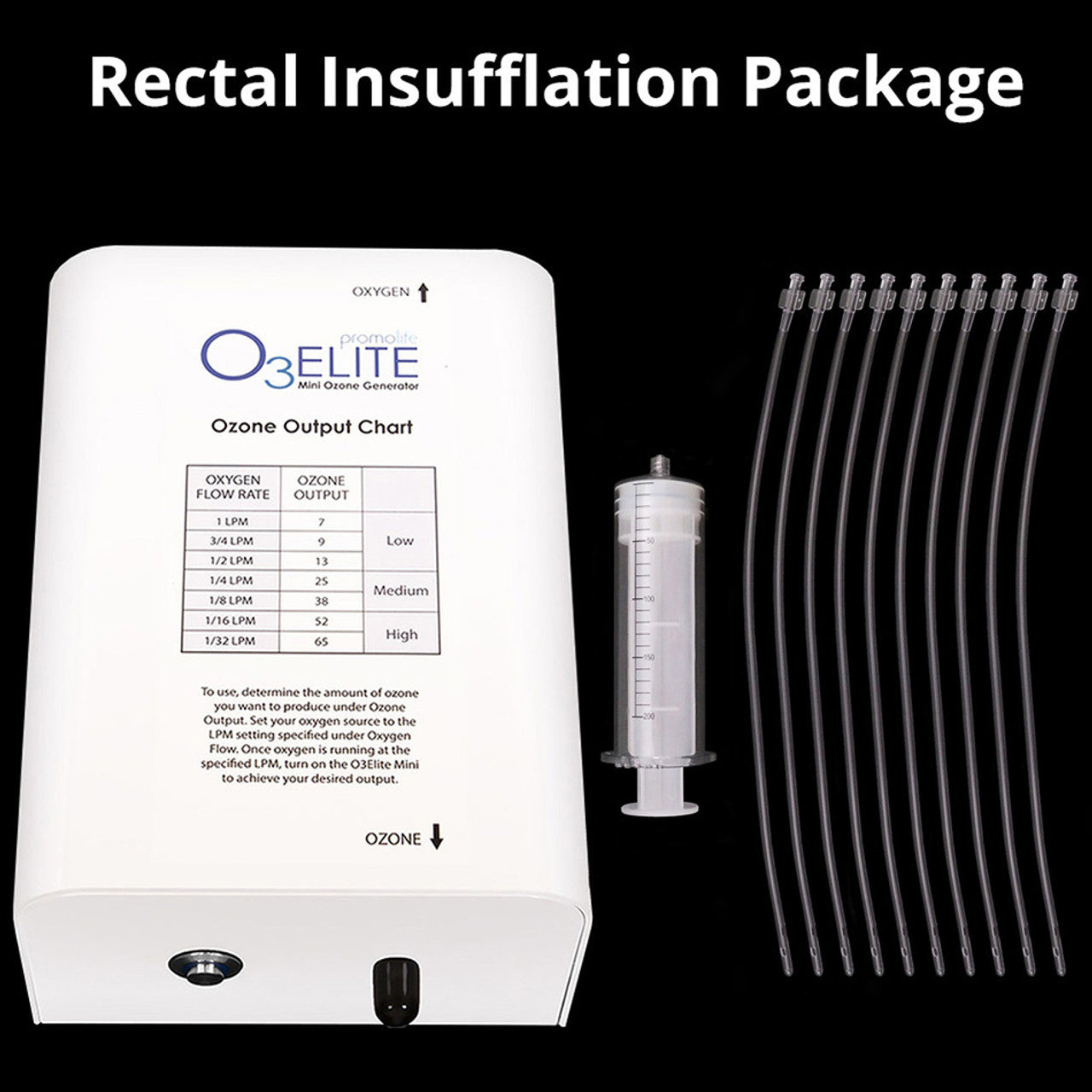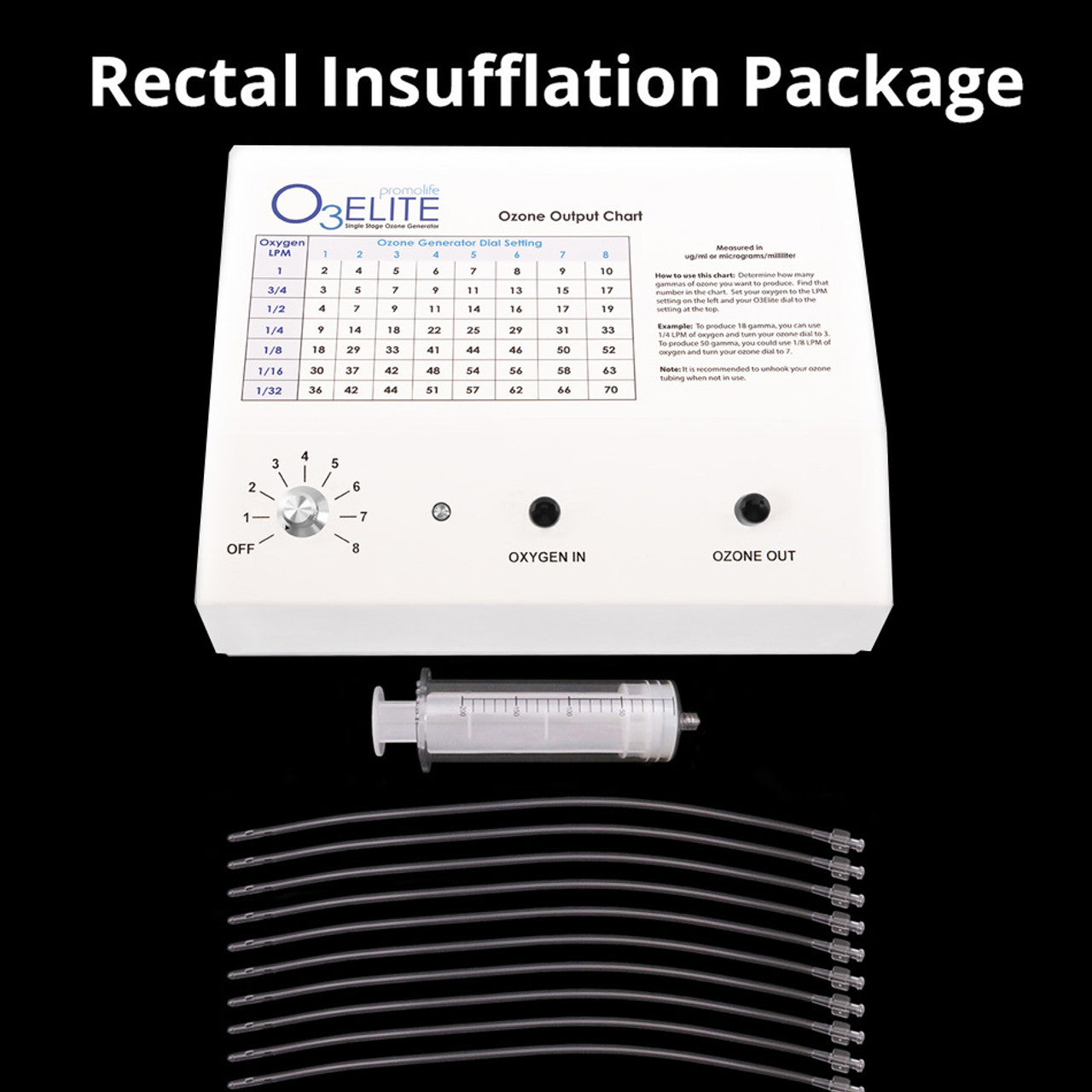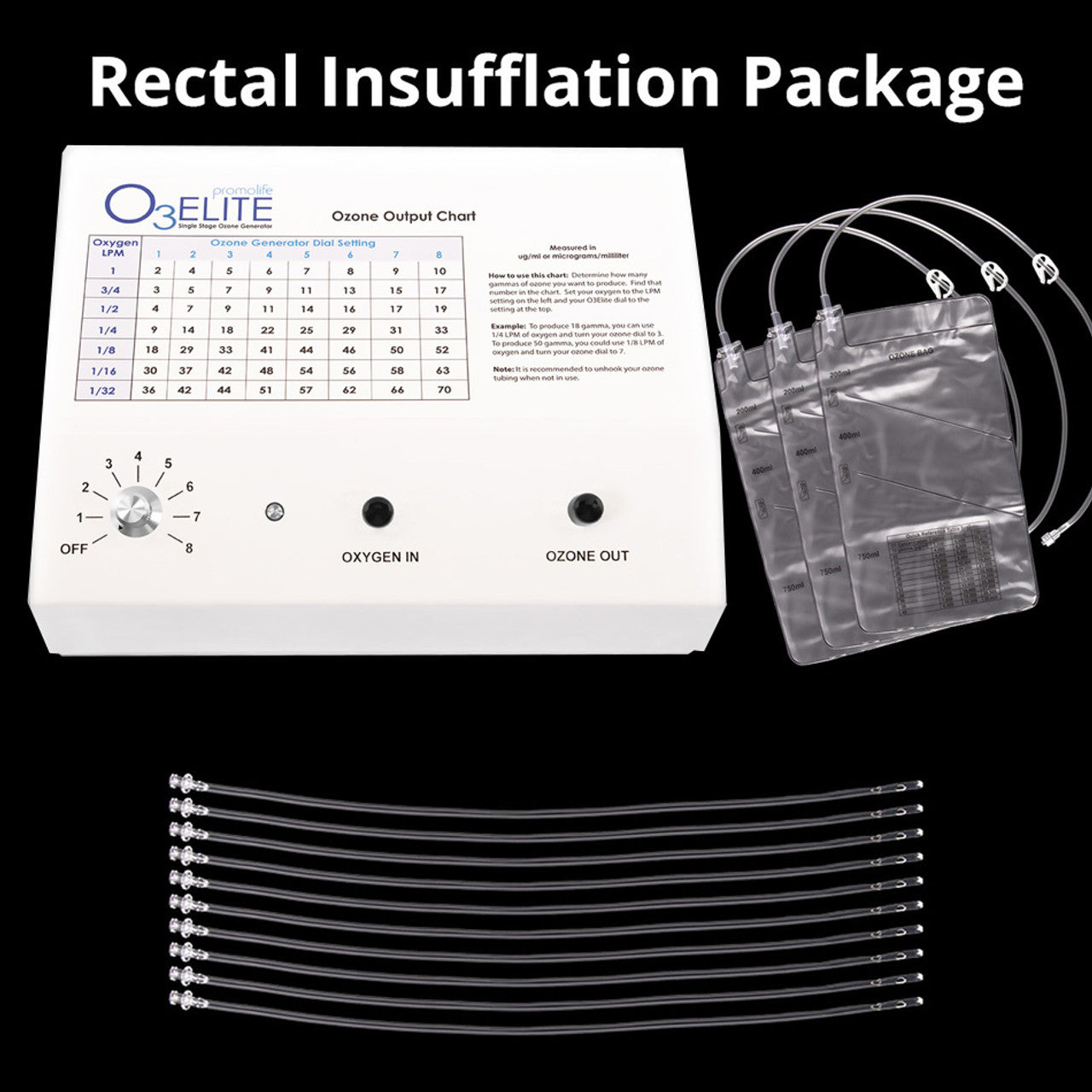 Ozone Rectal Insufflation Package
Choose Ozone Generator:
O3Elite Mini
Choose Bags Or Syringe Package:
3 Multi Chamber Bags and 10 Catheters
This package provides you with the option of purchasing either an O3Elite Mini or an O3Elite Single Ozone Generator, as well as ten Luer lock catheters, three reusable multi-chamber insufflation bags, and all of the tubing and connectors you require to get started. This package can be adapted very easily to fit your requirements.
This kit contains everything you need to begin using rectal ozone insufflations.
✔ STEP ONE: Which ozone generator is right for me?
If you simply intend to perform rectal insufflations in a few ozone outputs, the O3Elite Mini will suffice. If you intend to add further ozone applications in the future or want greater output flexibility, the O3Elite Single is the way to go. It is an excellent choice for all types of ozone insufflation. When you're ready to check out, select your generator from the drop-down menu above.
✔ STEP TWO: Bags or syringes?
Both options are suitable for insufflations. That is entirely dependent on your preferred arrangement.
✔ STEP THREE: Humidifying ozone (optional)
Ozone does not require the use of a humidifier, however, it can be dried. Bubbling it through water moistens the ozone, making it less drying. You can add a humidifier by clicking the button below. The Basic Humidifier is appropriate for a wide range of insufflations. The Water Bubbler/Humidifier Combination is great for insufflations and producing ozonated water, and the integrated destruct prevents excess ozone from entering the room.
✔ STEP FOUR: Choose an oxygen source
To produce ozone, high-purity oxygen is necessary. What you require can be added below. Choose the 870 Tank Regulator if you have a prescription for an oxygen tank. Choose the 540 Tank Regulator if you have a nearby source of industrial oxygen. This is the most cost-effective method of obtaining oxygen.
Foreign clients will want a regulator that is compatible with your local tanks. Further information can be found on our International Regulators page.
If you don't have a prescription or a local supply, you can use prefilled tanks or think about getting an oxygen concentrator. Please contact us if you have any questions.