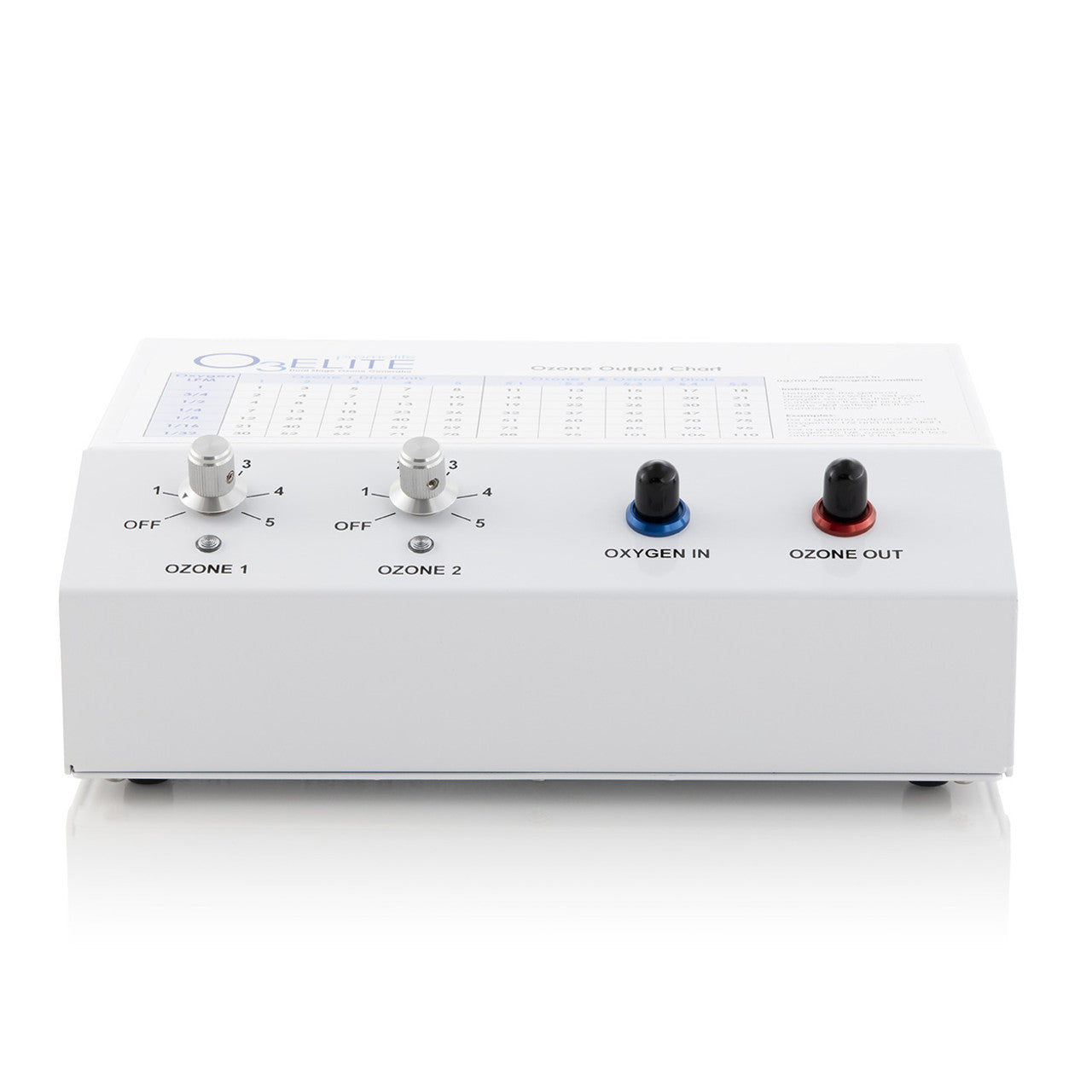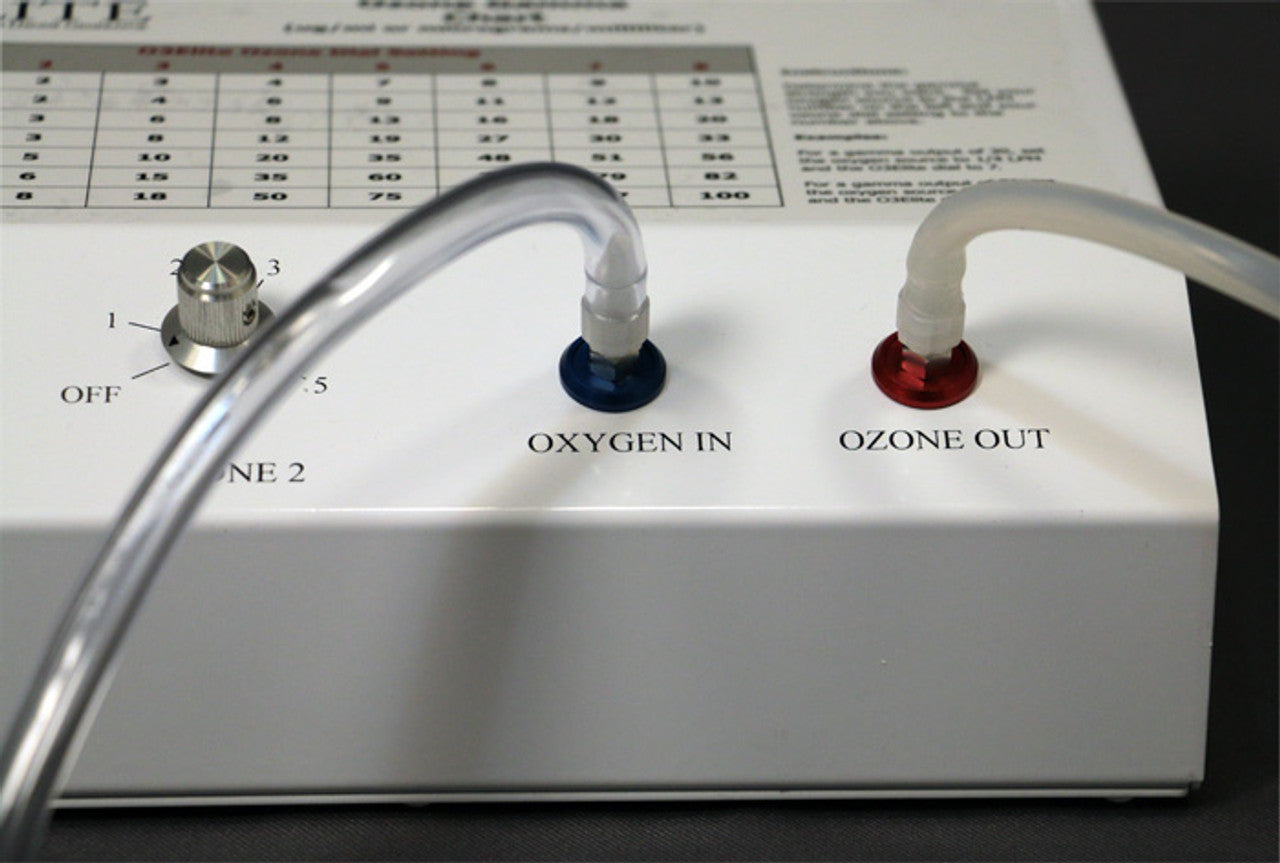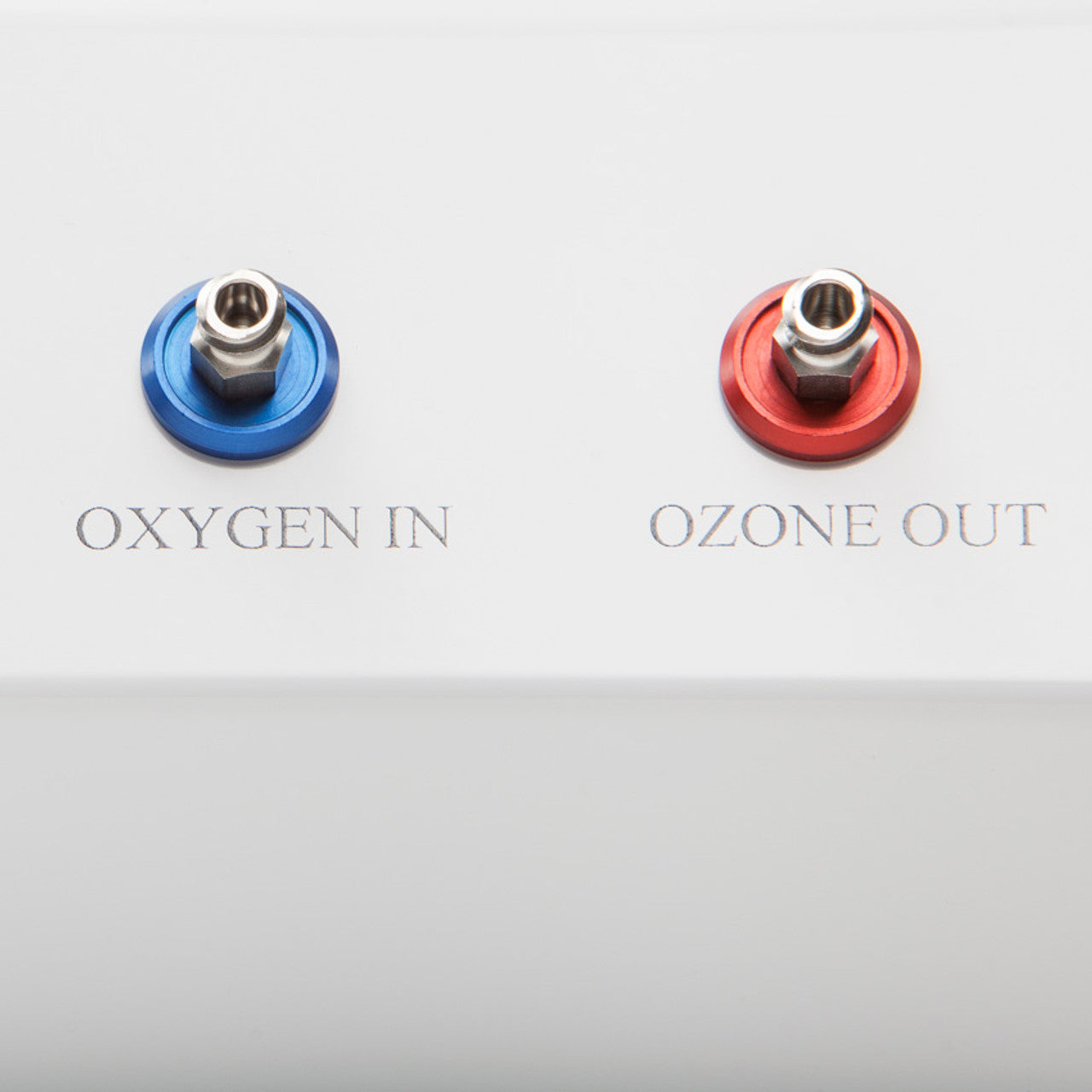 O3Elite Dual Ozone Generator
After years of working with other manufacturers' ozone generators, the O3Elite was born. We sought a machine that was simple to use, produced ultra-high quality ozone, had a variety of useful functions, and had outstanding quality control. The O3Elite exceeded even our lofty expectations. The Dual produces stable ozone at levels up to 110ug/ml (gamma).

Specifications:
✓VDC Universal Power
✓Input 100-240 volts, 50/60 Hz, 1.5 amps
✓Voltage 12 VDC
✓Oxygen feed required
✓Ozone output up to 110 Ug/ml (gammas) if using both cells
✓3/16" inner tube size; 5/16" outer tube size
✓Dimensions: 10"x7.5"x3" painted aluminum
✓Two switches, two ozone controls
✓All ozone-resistant components
The O3Elite Dual Ozone Generator is an excellent choice for ozone therapy.
The O3Elite is the machine for you if you want a machine built in the United States with a lifetime warranty, grade A support, quiet production, and super pure ozone.
Ideal for all ozone applications.

The Dual produces stable ozone at levels up to 110 ug/ml (gamma). This enables you to do ozone applications such as ozone saunas, insufflations, ozonating water, breathing ozone bubbling through oil, utilizing ozone syringes, topical ozone, and more. With two cells, you have even more freedom to develop your ozone regimen anyway you see fit.

The O3Elite: Designed for a lifetime of use

After years of working with other manufacturers' ozone generators, the O3Elite was born. We sought a machine that was simple to use, produced ultra-high quality ozone, had a variety of useful functions, and had outstanding quality control. The O3Elite exceeded even our lofty expectations. The Dual produces stable ozone at levels up to 110ug/ml (gamma). 
The O3Elite is the next generation of ozone generators with low wattage and low frequency. Unlike dangerous high voltage glass cell generators, the O3Elite never burns out, is very quiet, and operates cool so that the ozone is not destroyed by heat. Glass cells emit a large amount of heat, which degrades ozone quality. The O3Elite includes Luer locks, universal international voltage, wall mounts, and cleanable cells as standard.
What You Get:

O3Elite Dual Ozone Generator
Five feet silicone tubing with Luer lock adapter
Five feet oxygen tubing with Luer lock adapter
Two PVDF Luer fit adapters
Instruction Manual
Gamma (ug/ml) Chart
Power Adapter
Ozone-resistant check valve
Luer lock caps
Wall mounts
Lifetime Warranty