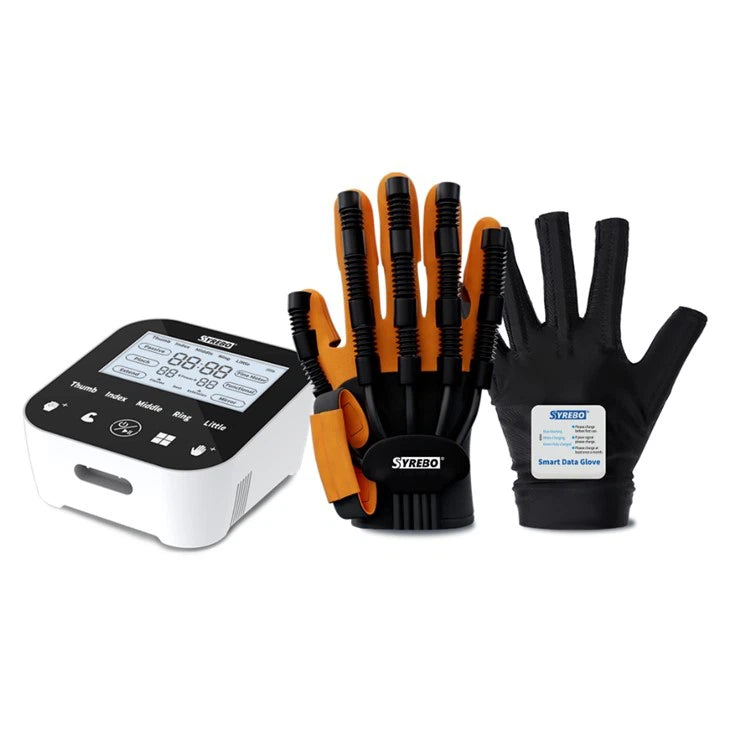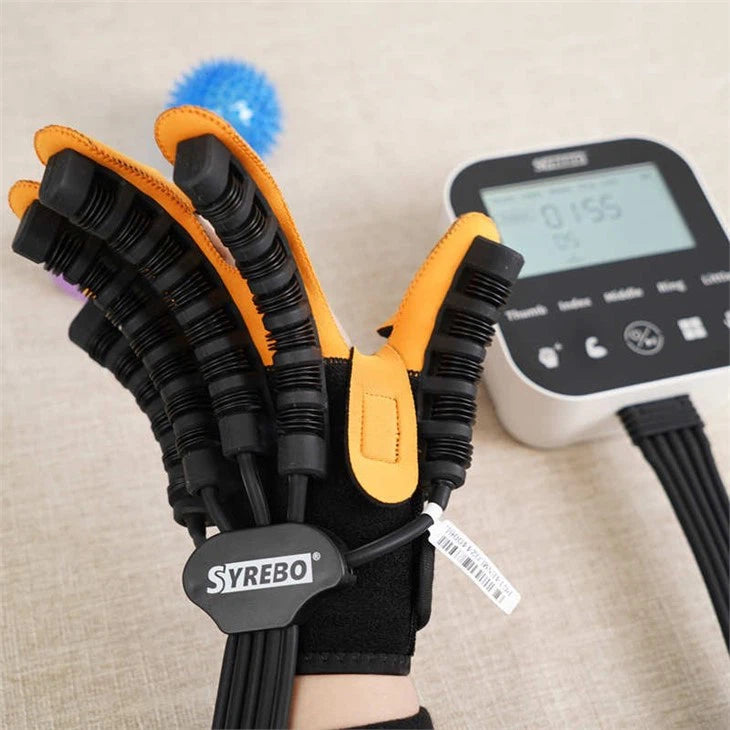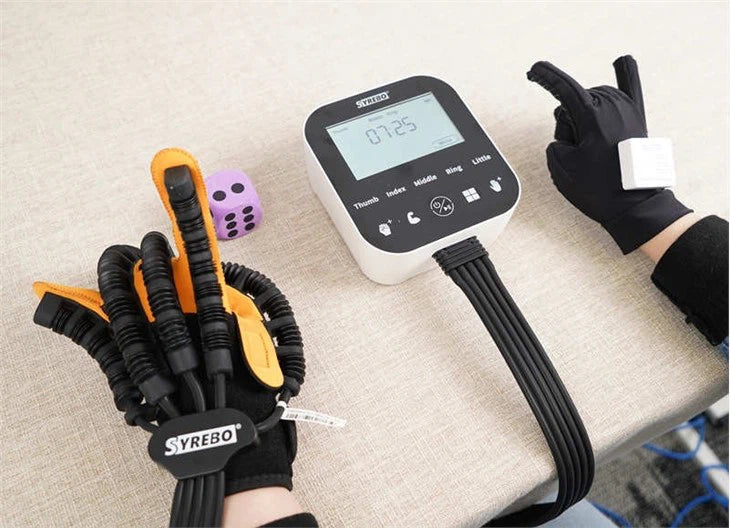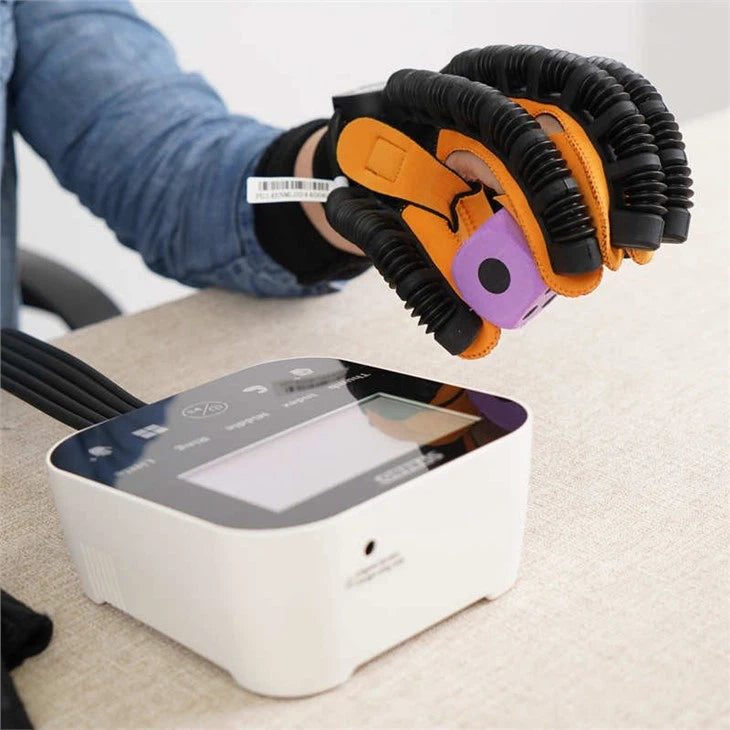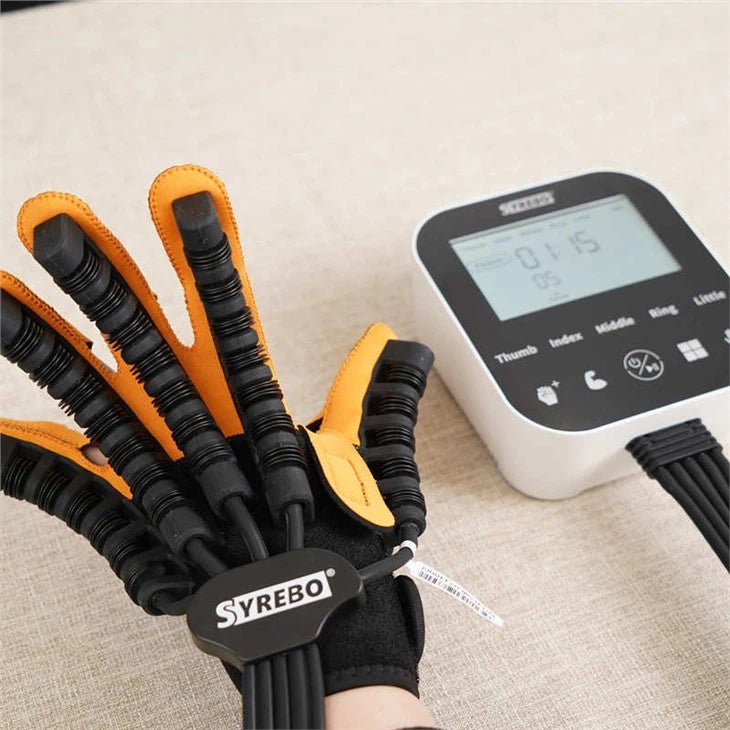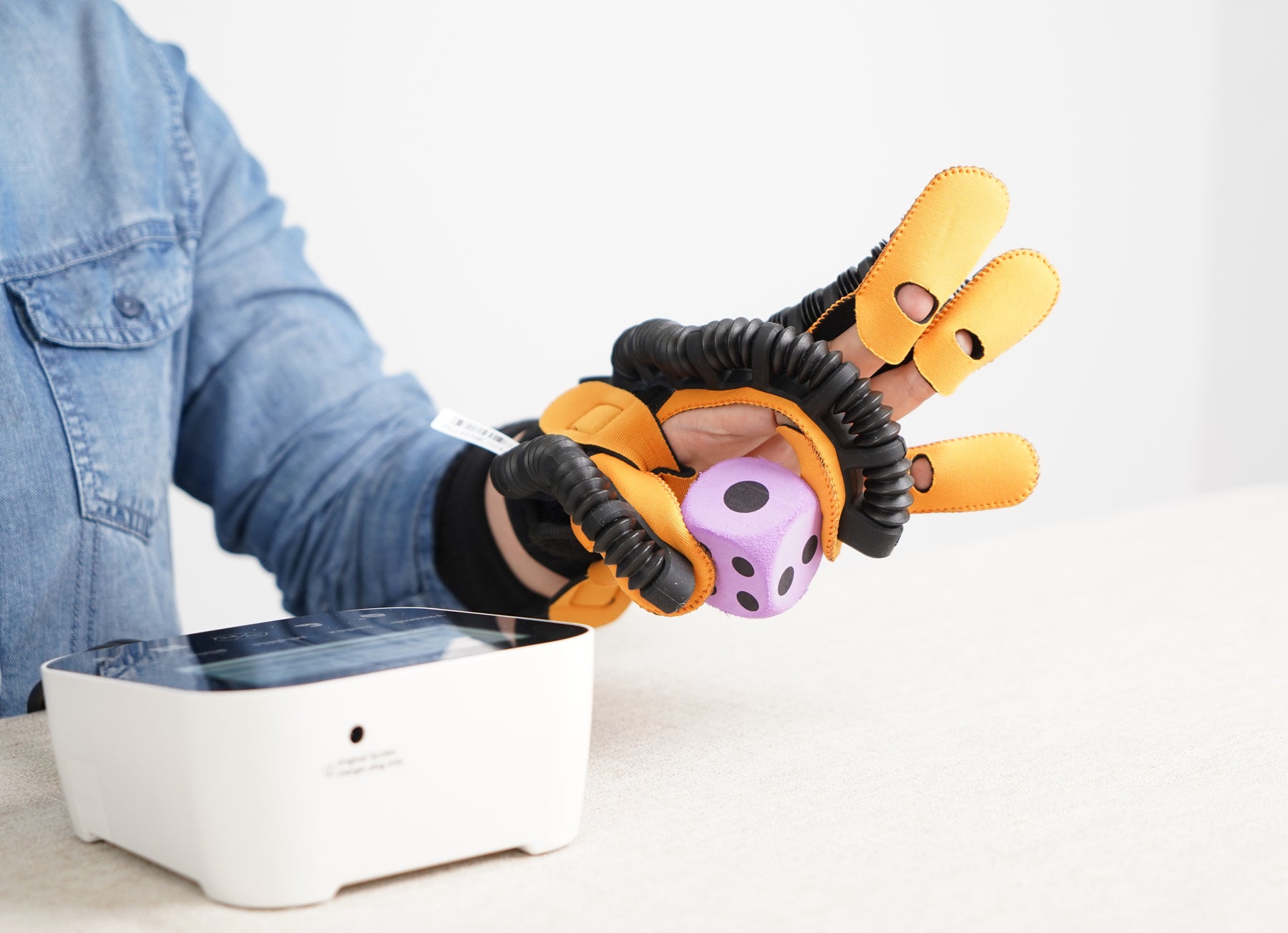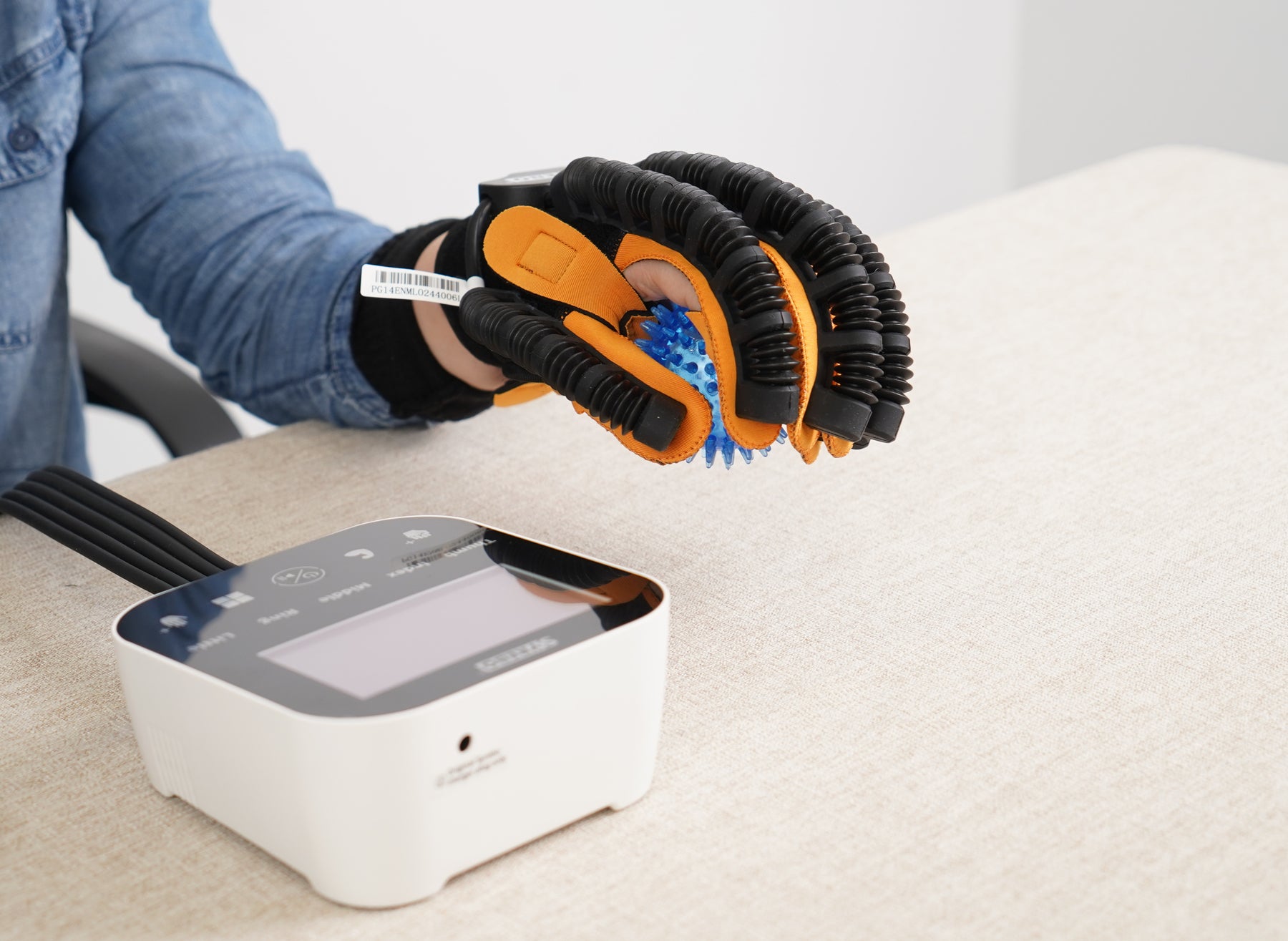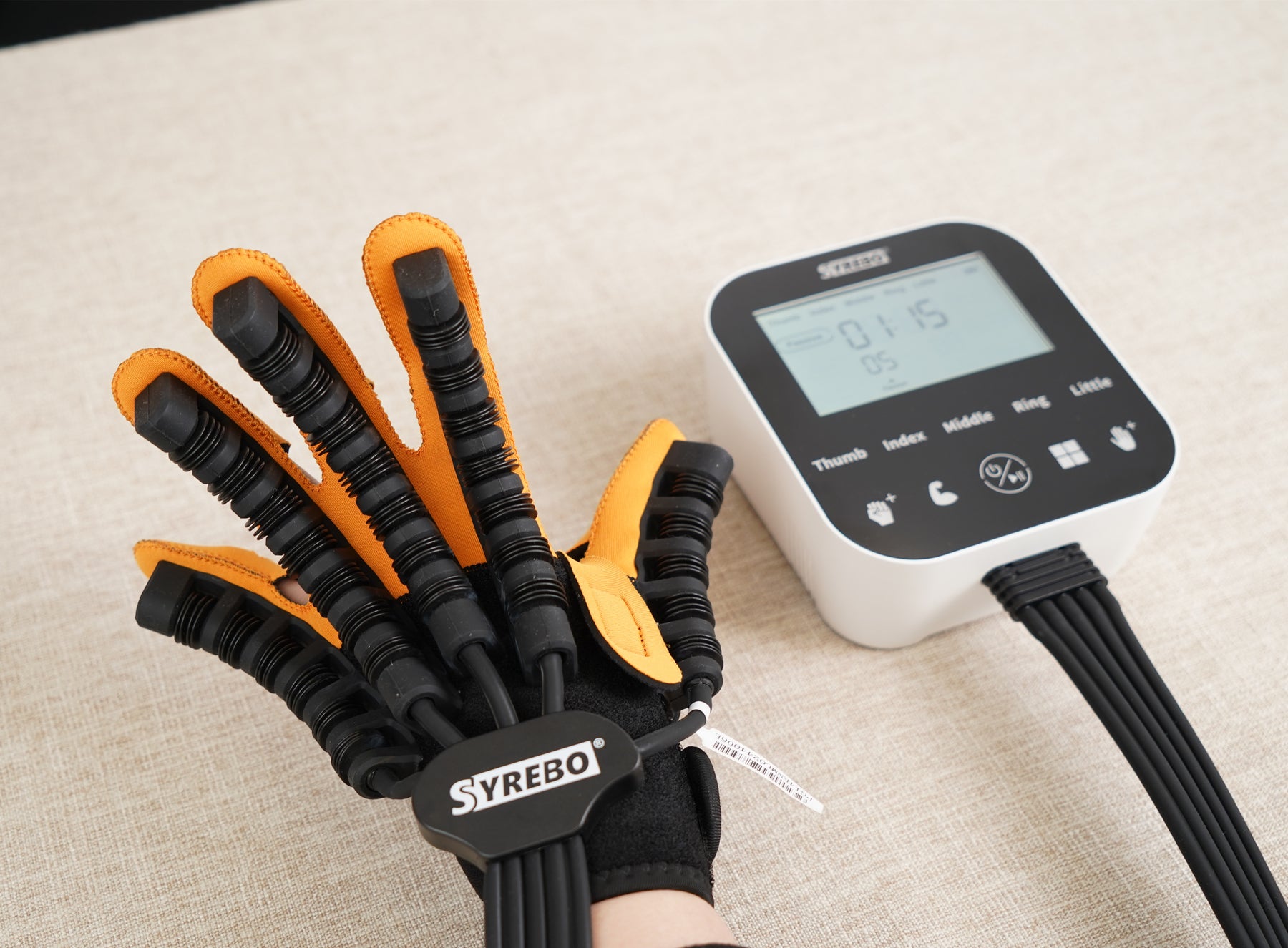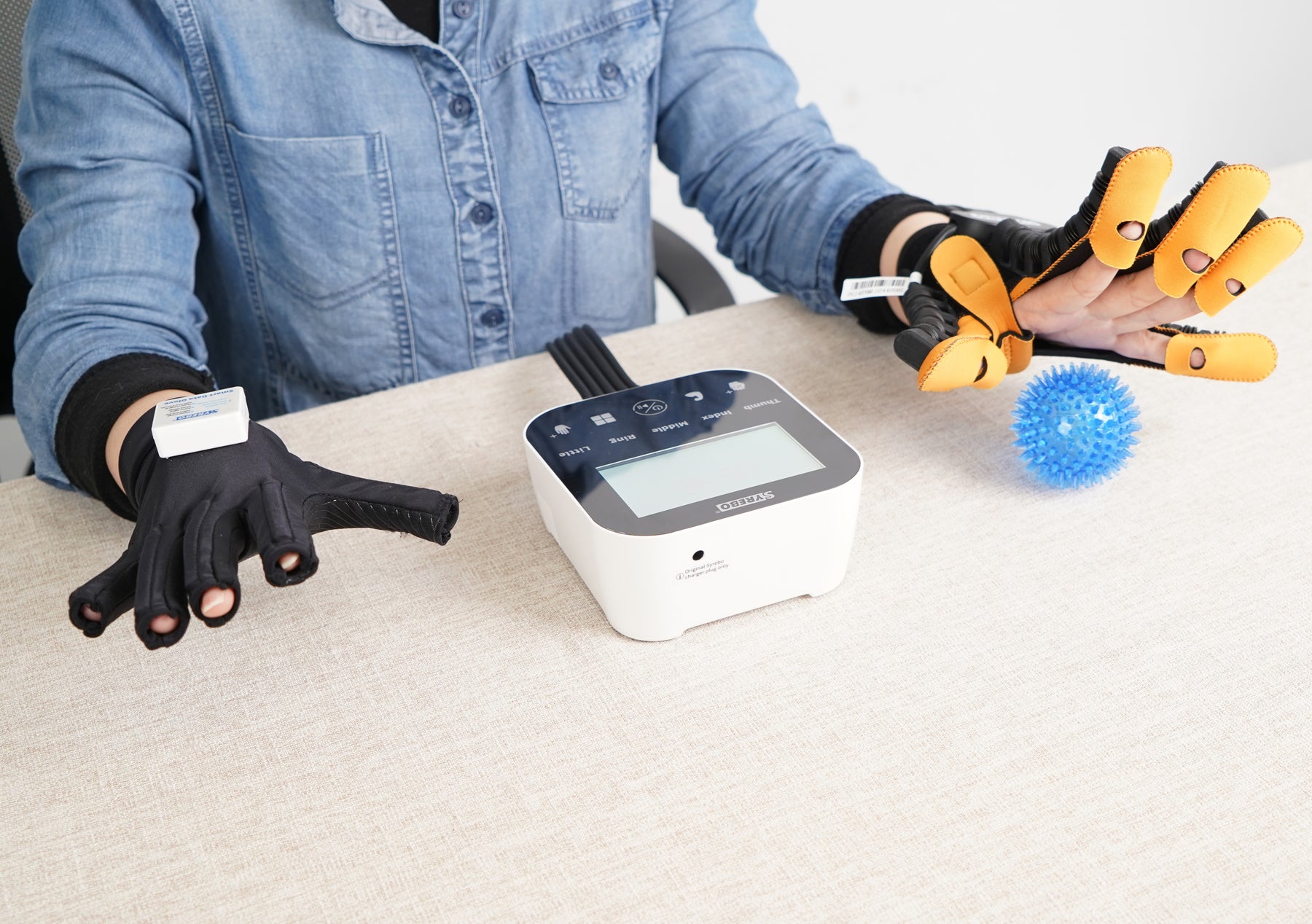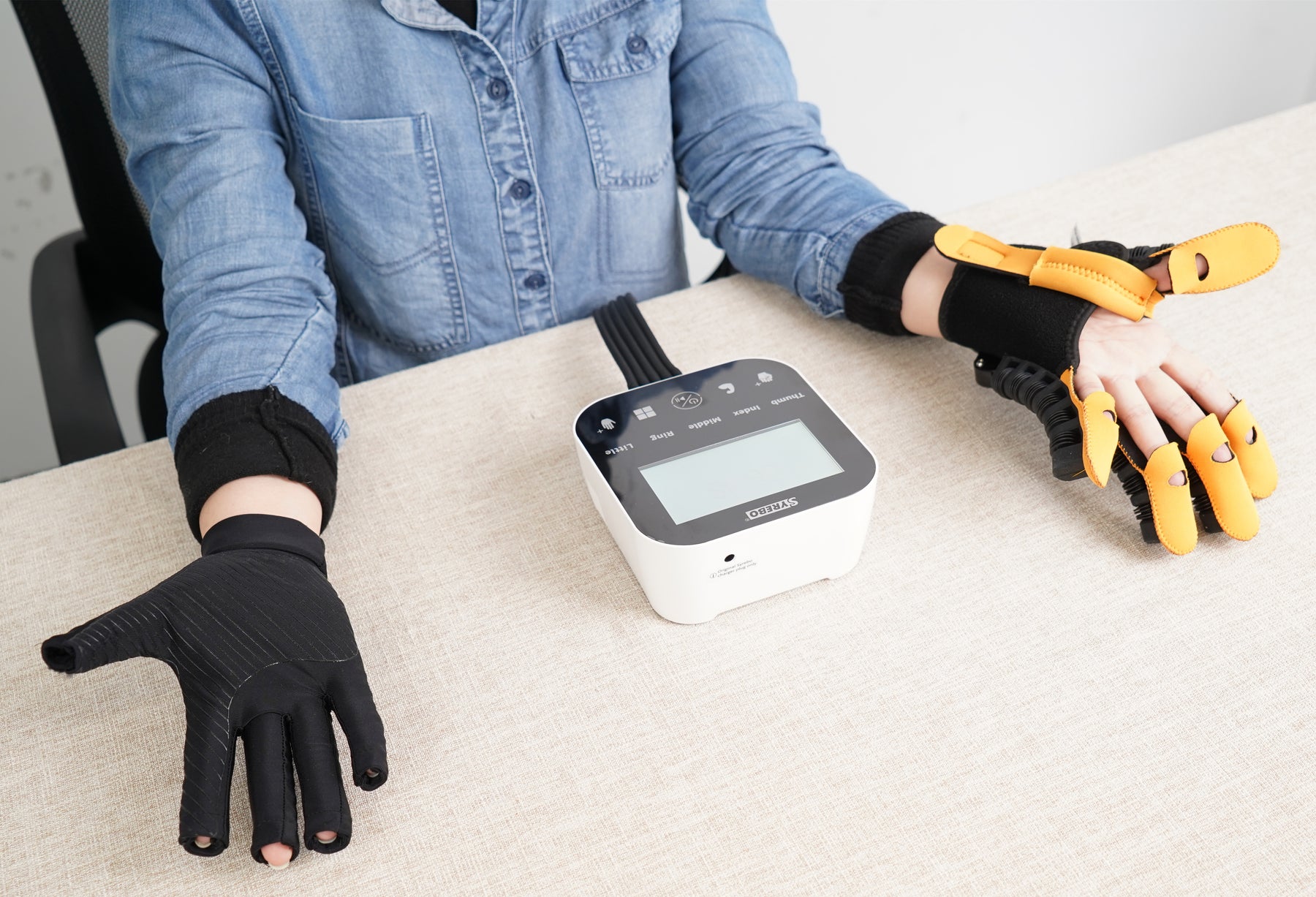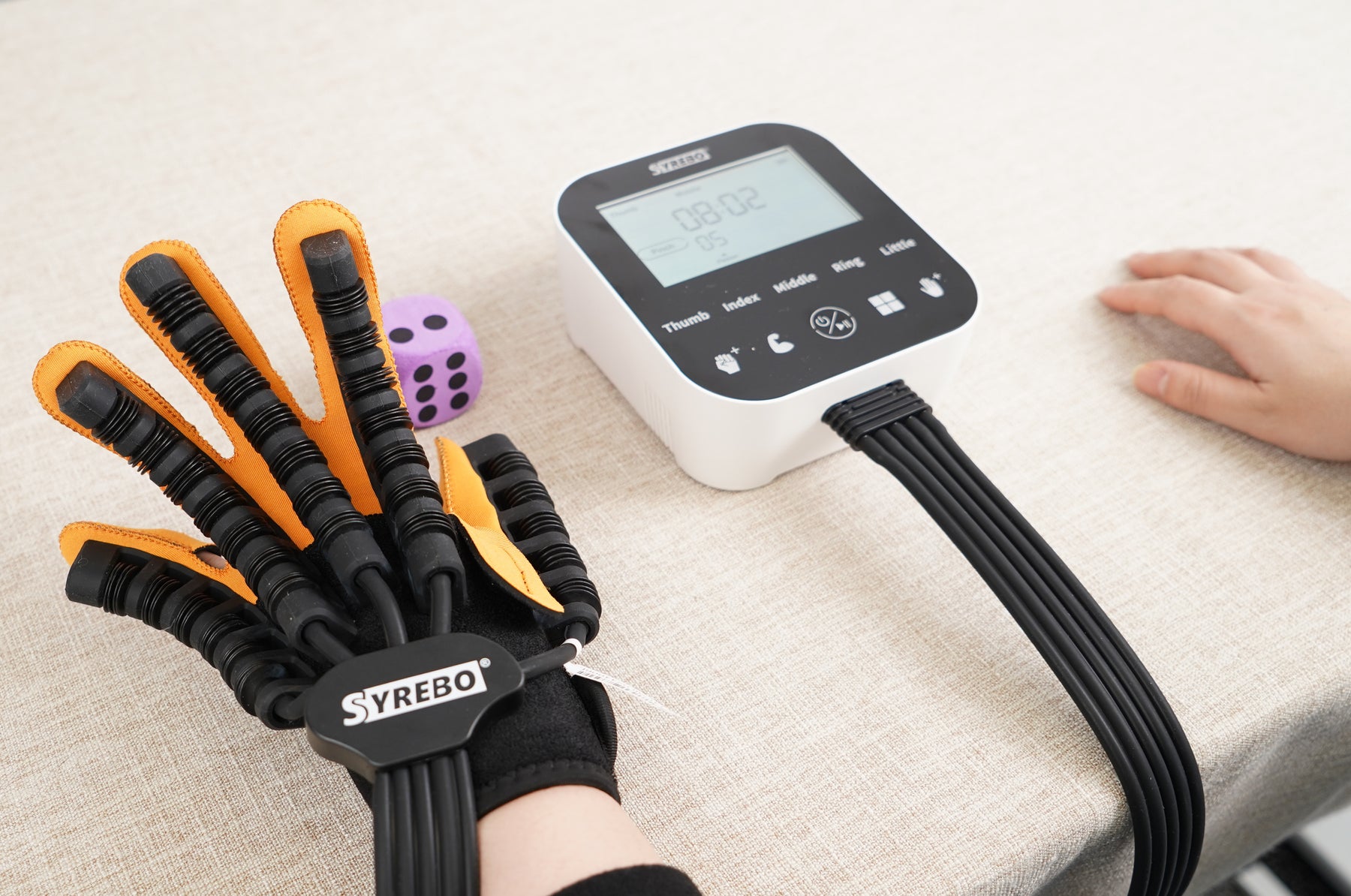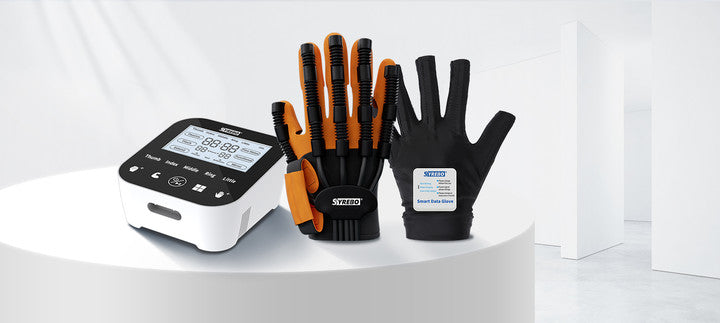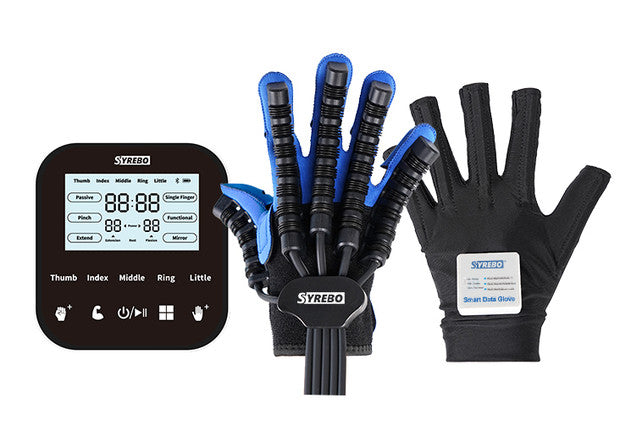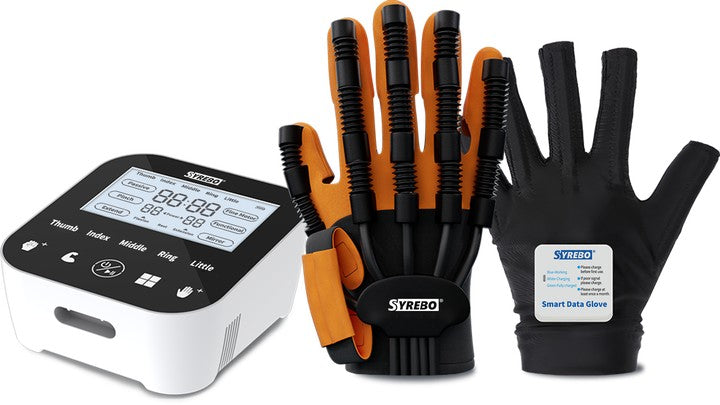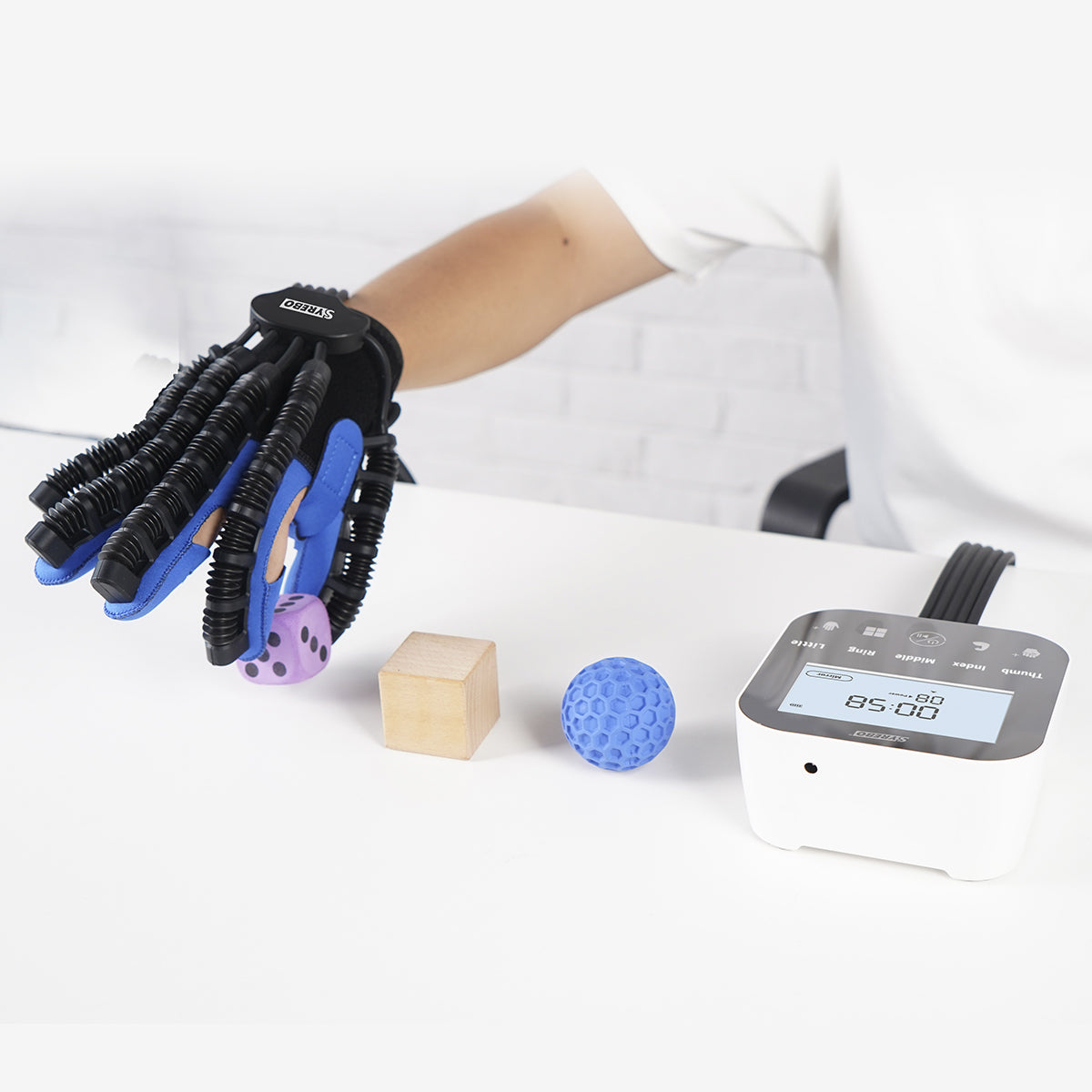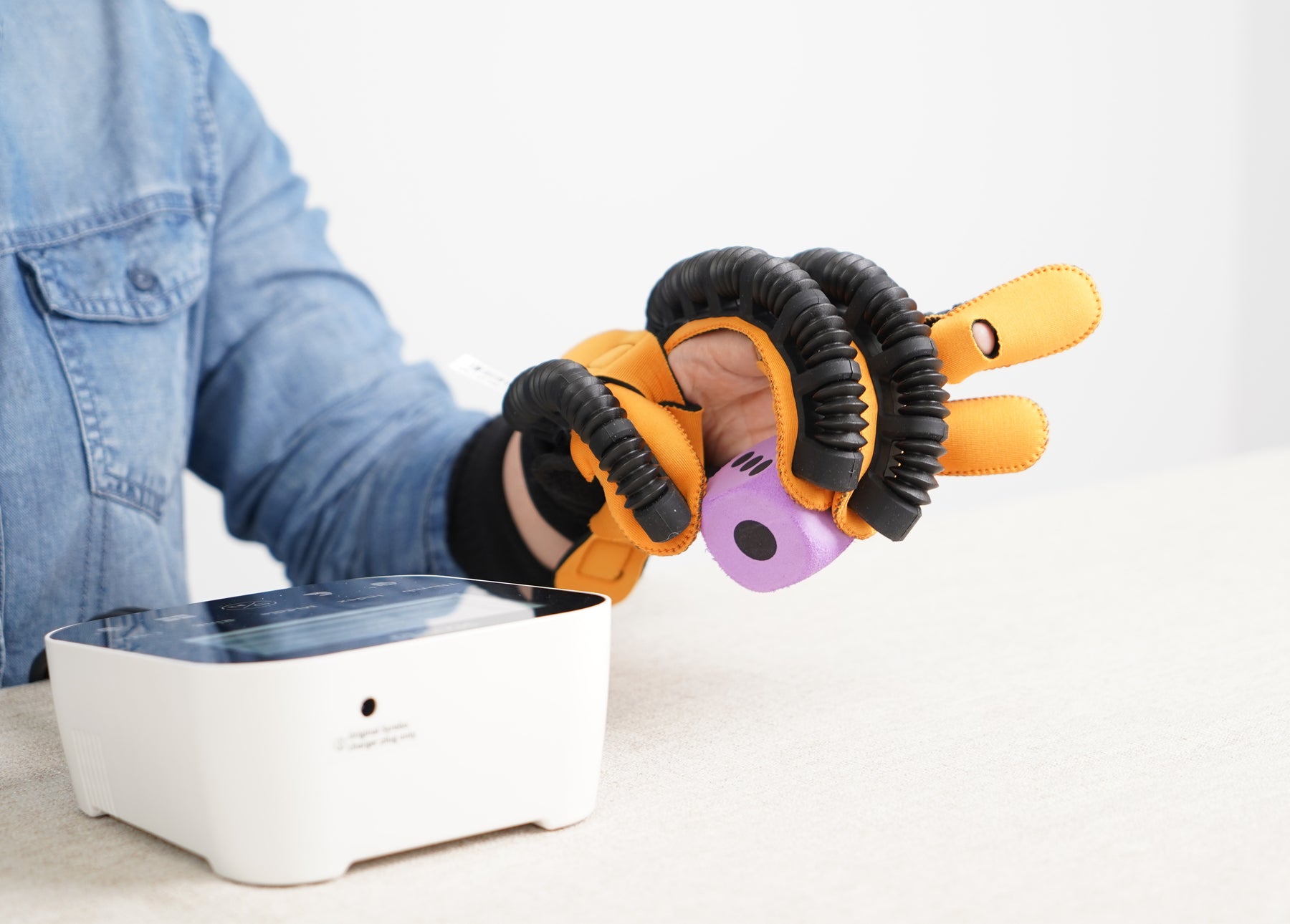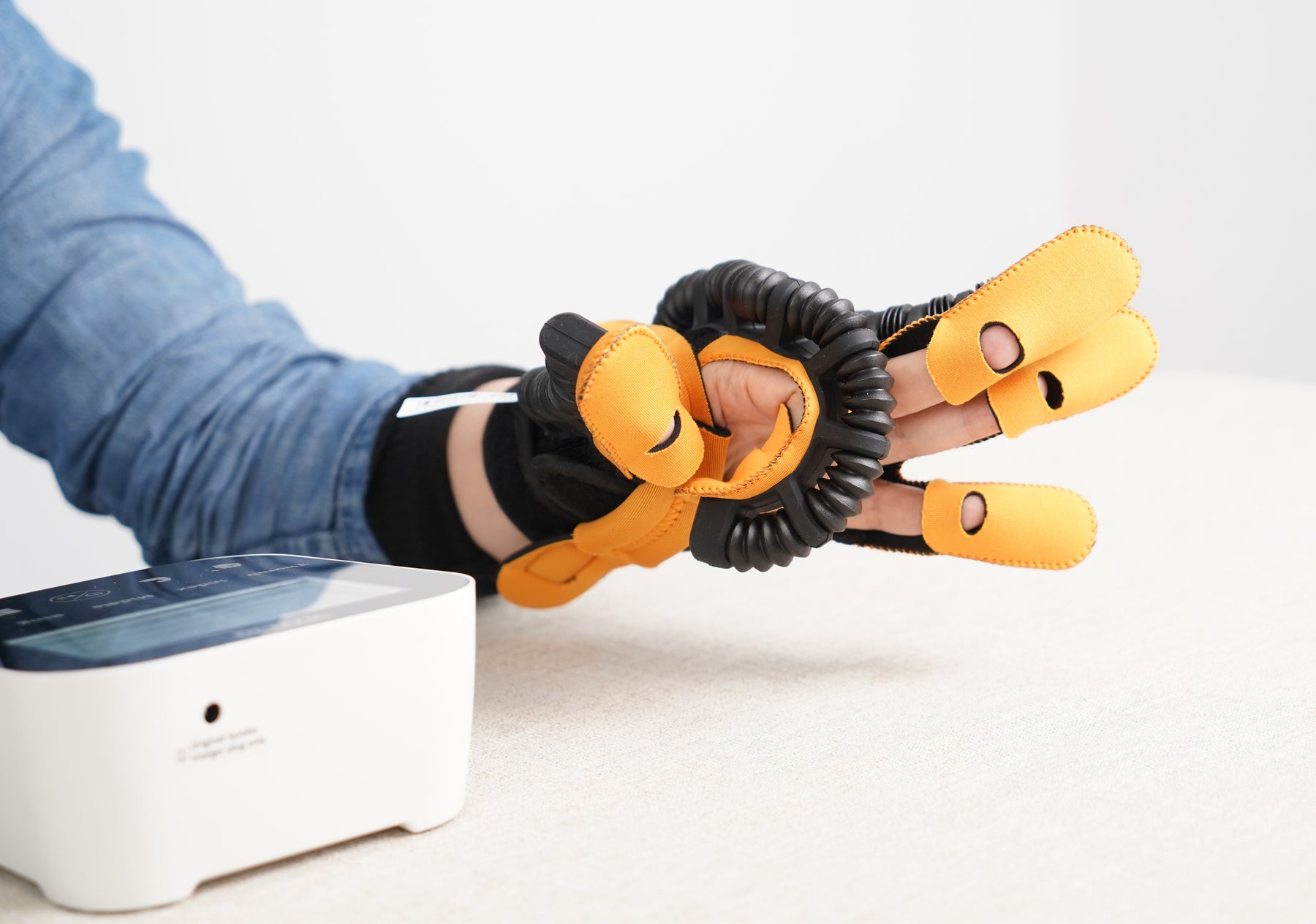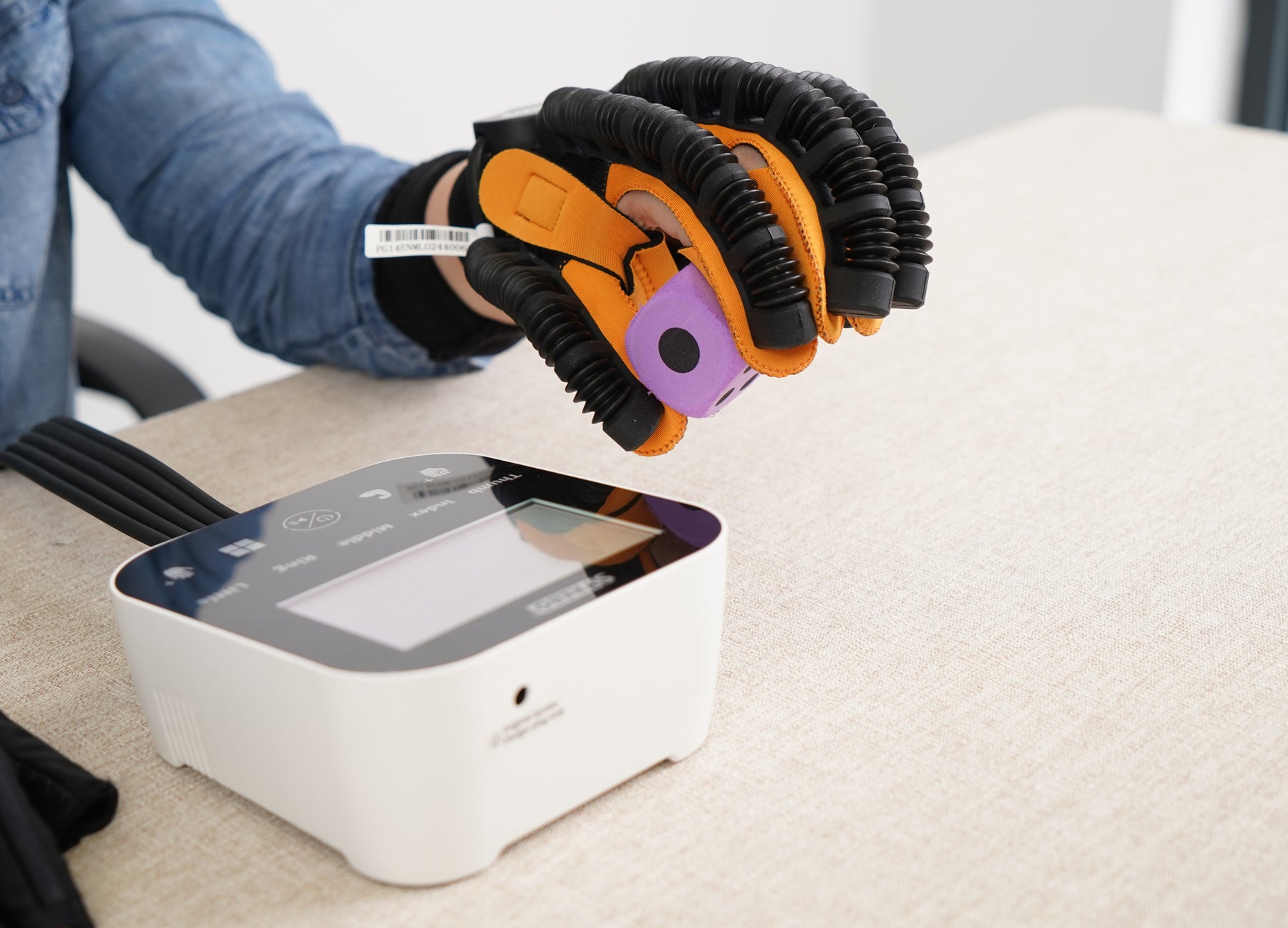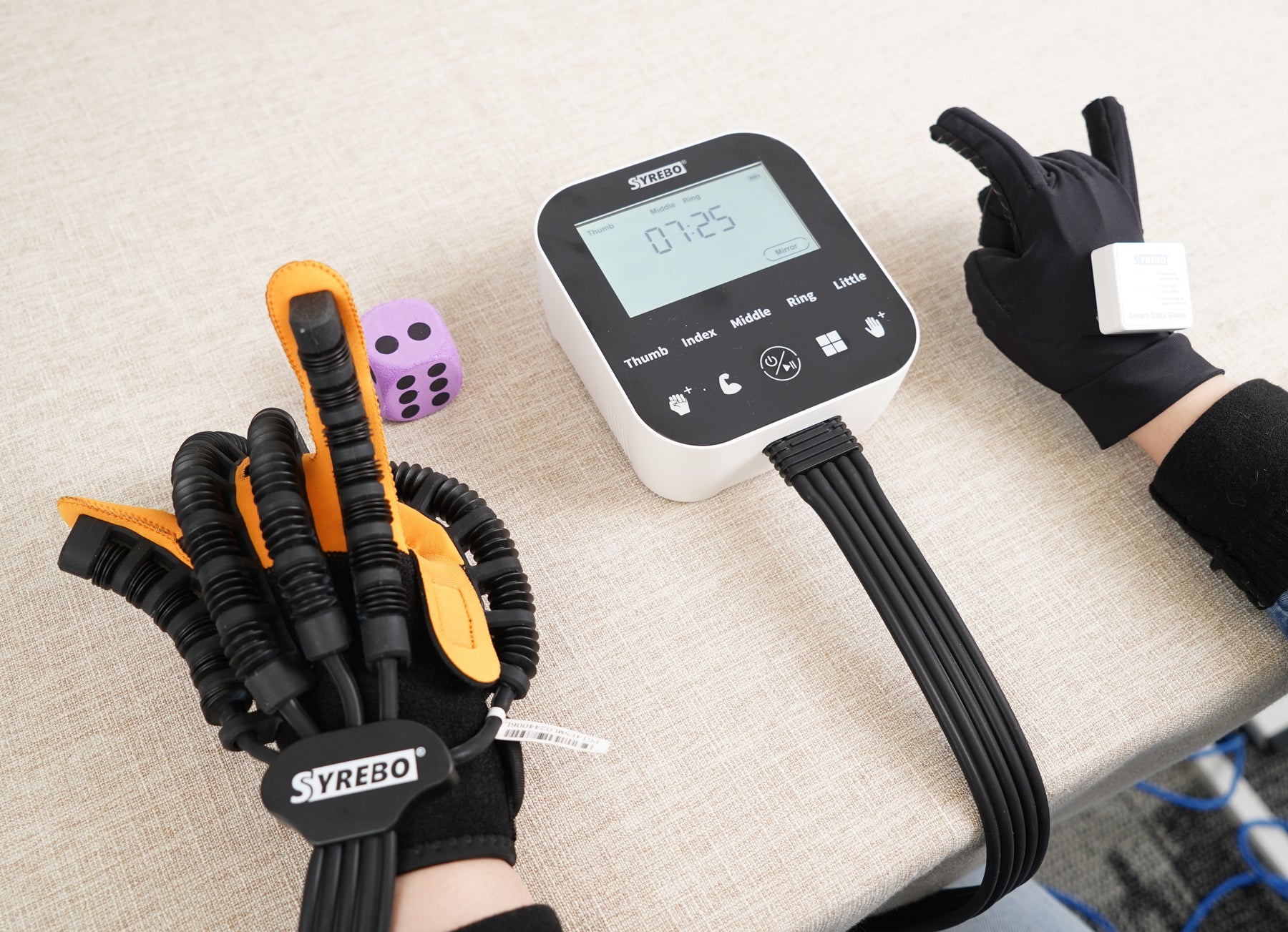 New Syrebo Soft Robotic Rehabilitation Gloves C12
The New Gen Soft Robotic Rehabilitation Gloves are a revolutionary product designed to help individuals with hand injuries or disabilities improve their hand and finger strength, range of motion, and overall dexterity. The gloves are made with soft and comfortable material that allows for a snug fit and freedom of movement. The gloves use advanced soft robotics technology to provide assistance and resistance during hand exercises, which helps users to regain strength and mobility in their hands and fingers.

Comes with a one year manufacturer's warranty.


The C12 Syrebo gloves are equipped with sensors that detect the user's movements and provide real-time feedback to help them track their progress. The gloves can be adjusted to different levels of resistance and can be used for a wide range of hand and finger exercises, making them suitable for individuals with a variety of hand injuries or disabilities.
Overall, the New Gen Soft Robotic Rehabilitation Gloves are an innovative and effective tool for individuals undergoing hand rehabilitation. They offer a comfortable and customizable solution for improving hand strength and mobility, and their advanced soft robotics technology sets them apart from other hand rehabilitation devices on the market.
Soft robotic exoskeleton technology

6 training models in one, cover all stages of hand rehabilitation 

Stronger power, 9 levels of intensity to adjust
Key Features
Combined with soft robotic exoskeleton technology and neuroscience, the newly-upgraded soft robotic hand rehabilitation glove C12 is powered by the flexible pneumatic bionic muscles that help users to move and re-learn, so as to improve hand mobility and accelerate the process of hand function rehabilitation from three levels of nerves, brain, and muscles.
Applicable Scenarios
Passive training: Power glove drives the affected hand to execute flexion and extension.
Pinch training: The thumb opposes the index finger, middle finger, ring finger, and little finger in turn.
Mirror training: The healthy hand leads the affected side fingers to do synchronized actions.
Extend training: Static stretching hand to decrease muscle tone and increase the range of motion.
Fine motor training: The power glove drives each affected finger to perform the extension and flexion.
Functional training: Two or more finger pinch training to simulate daily item pinch.
Clinical Theory
Bilateral Synergy (BS) Theory
Motor Relearning Programme(MRP) Theory
Motor Imagery(MI) Theory
Closed-loop rehabilitation theory of 'central-peripheral-central'
Clinical Evidence
Improves joint range of motion
Relieves abnormal muscle tone of the hand
Improve ADLs ability
Improve muscle strength
Prevent spasms & eliminates edema
Promotes neural pathway reconstruction
Indications

Patients with hand dysfunction caused by stroke, brain injury, cerebral palsy,
hand trauma, orthopedic surgery, etc.