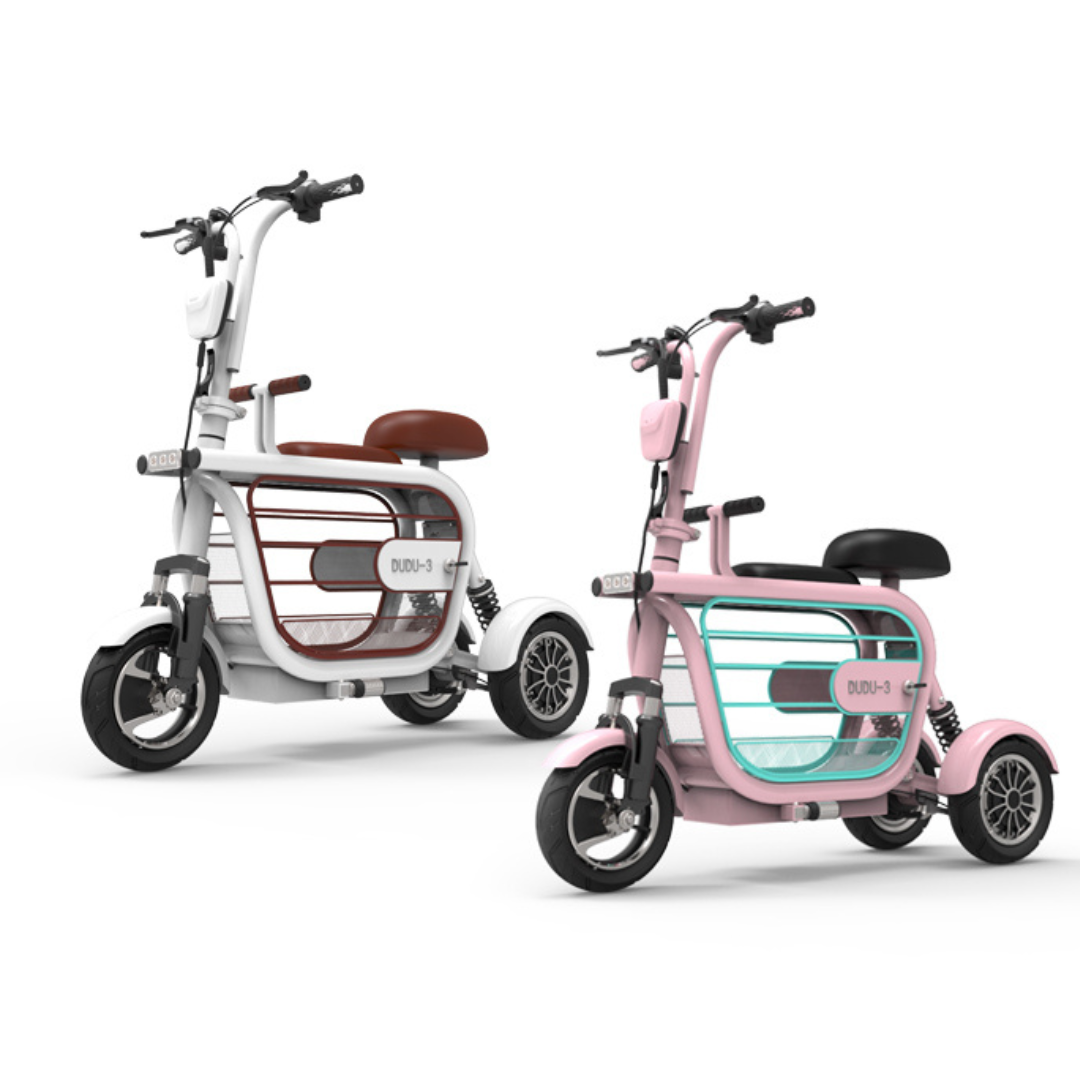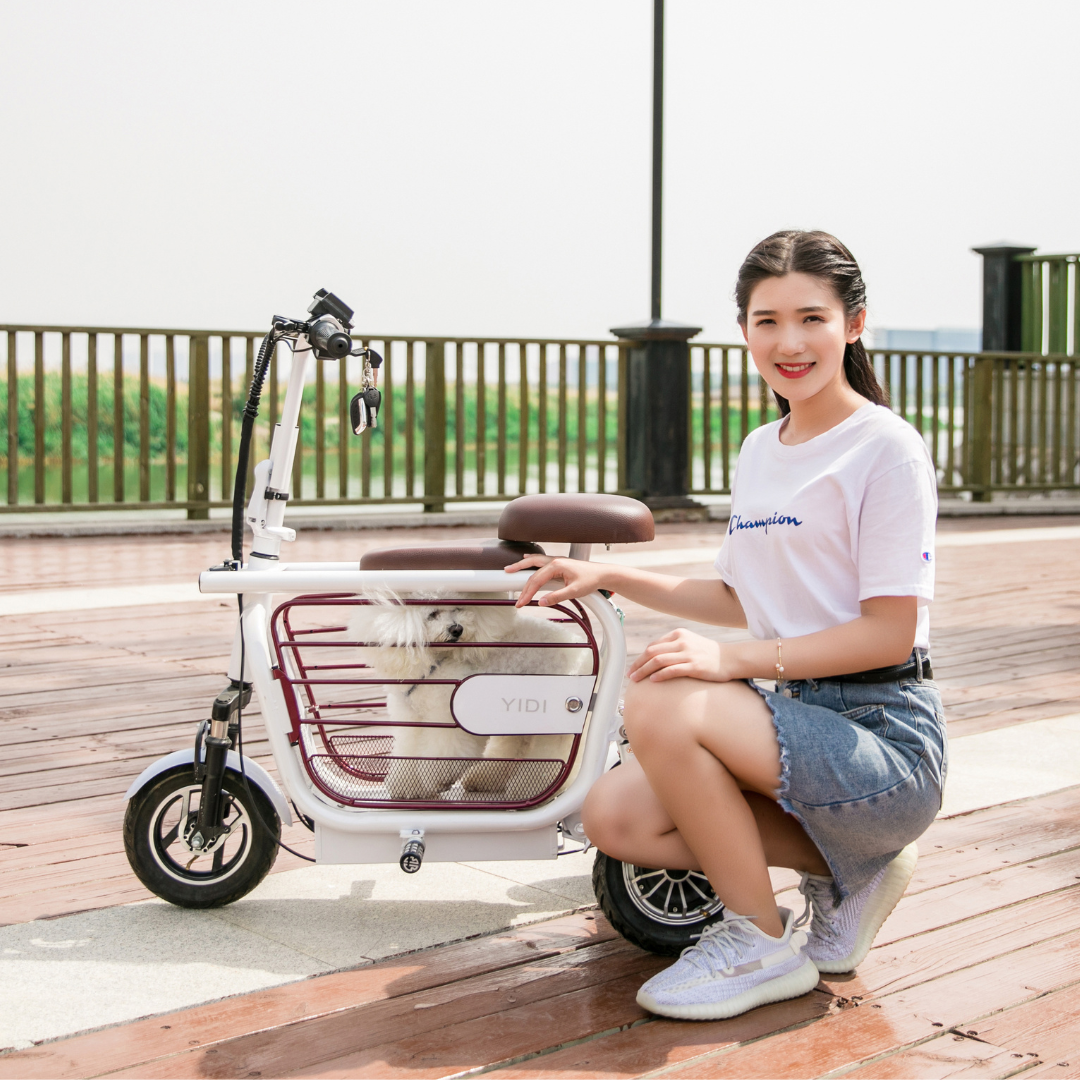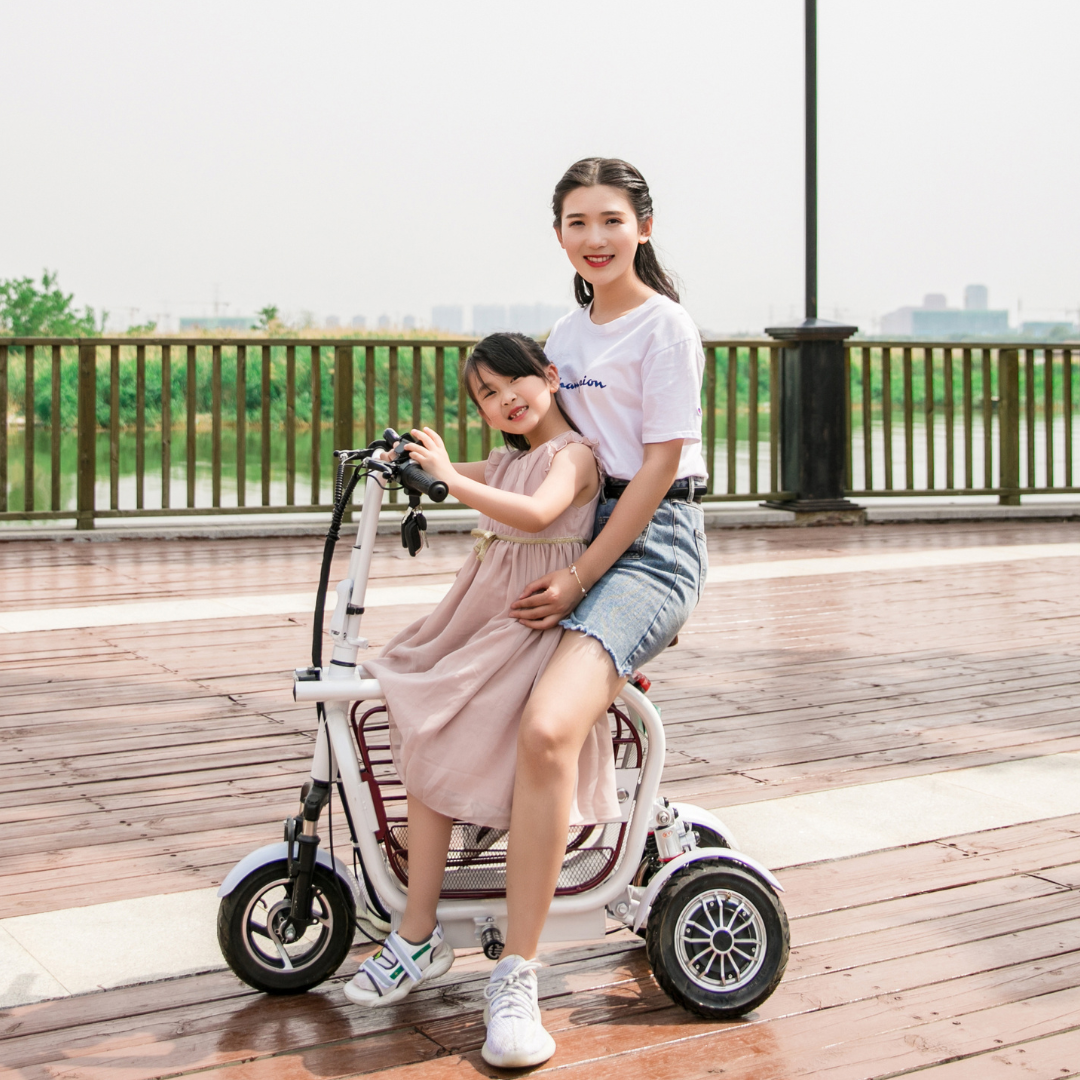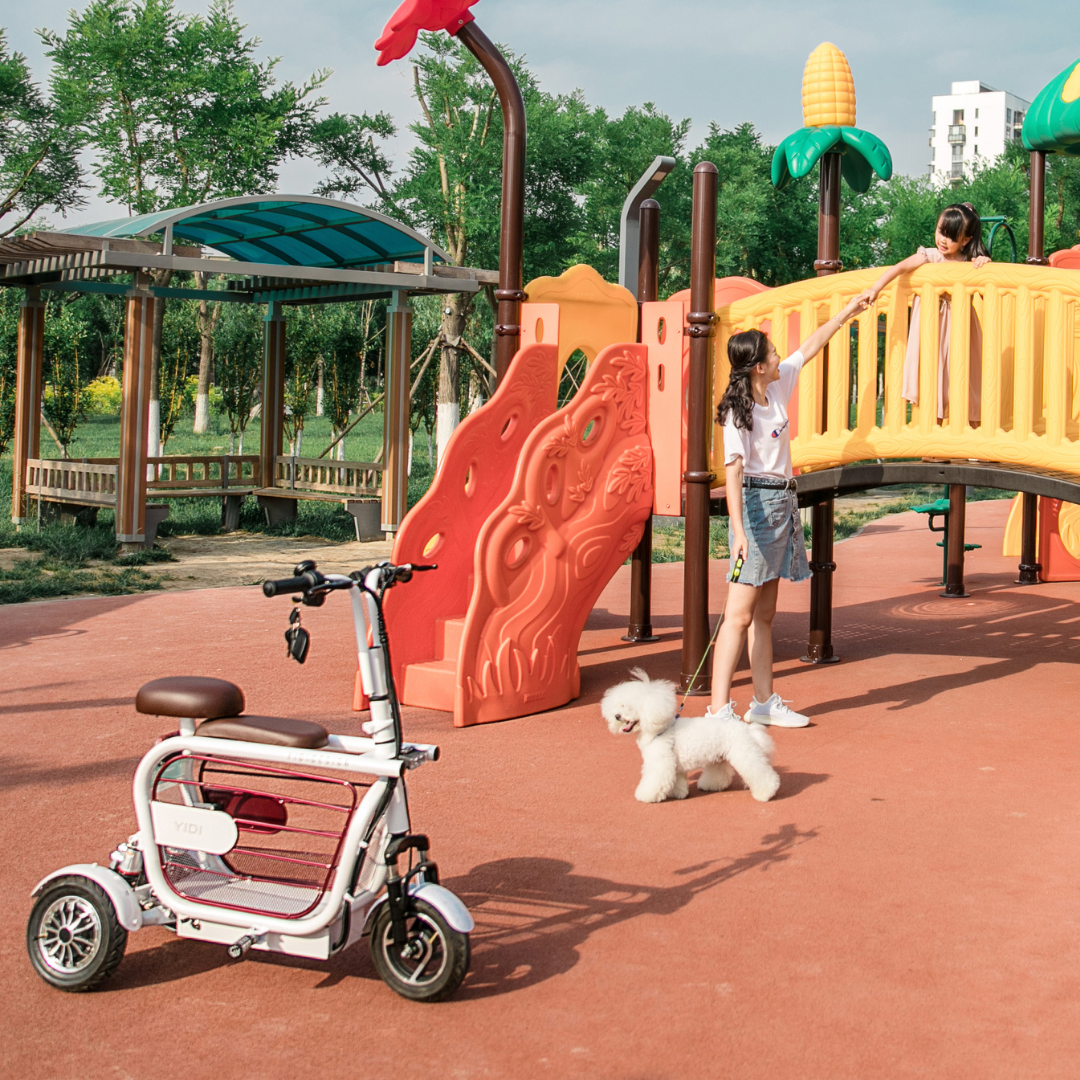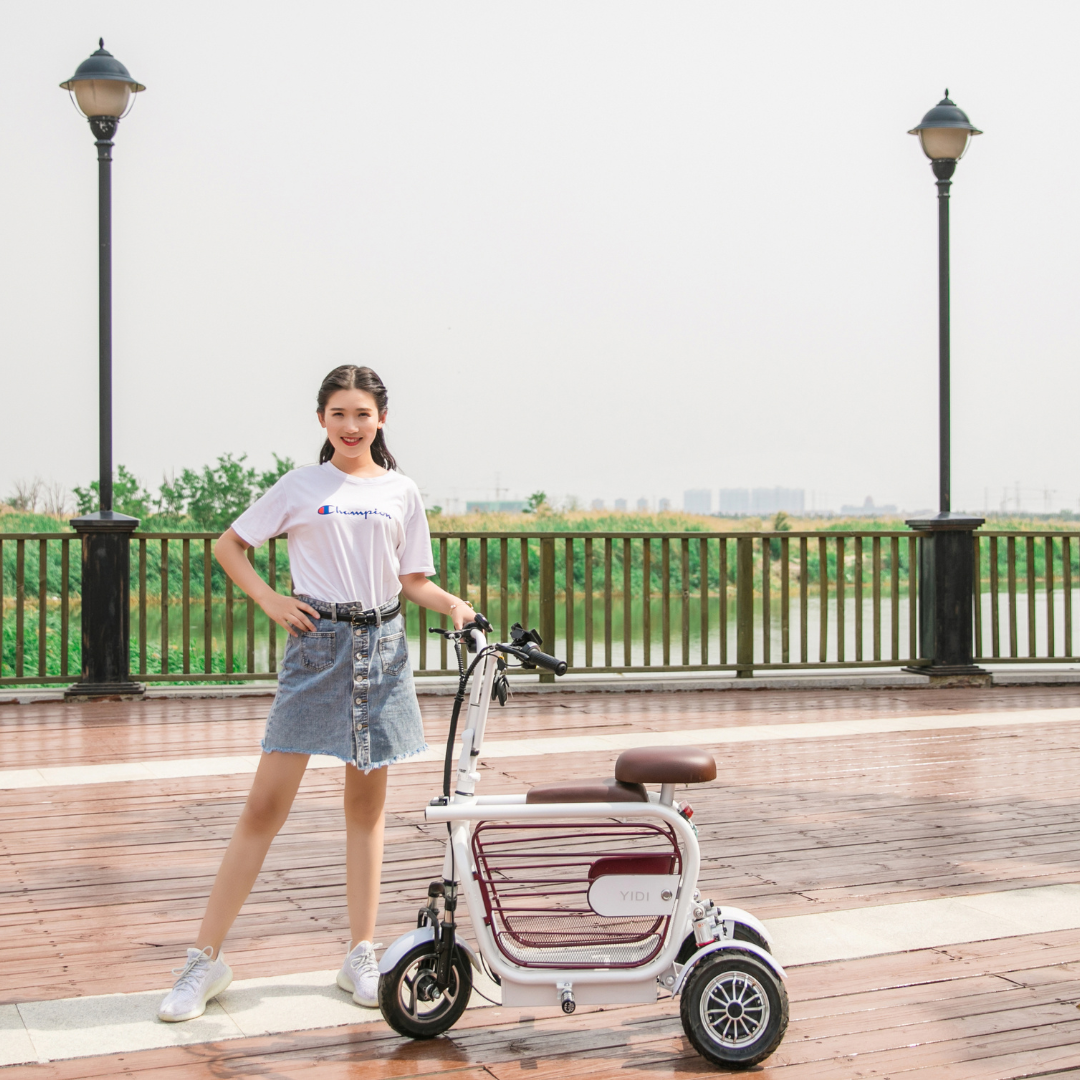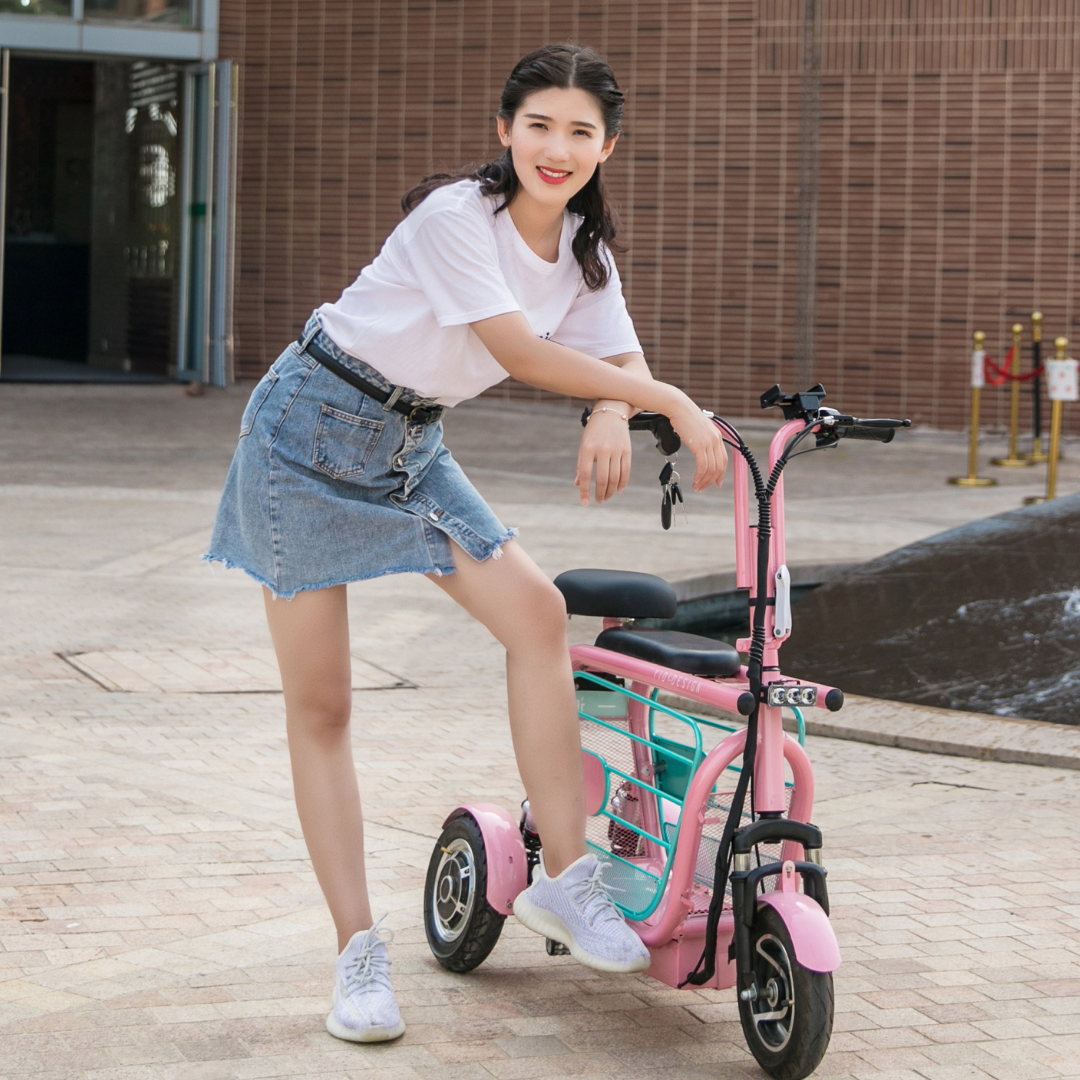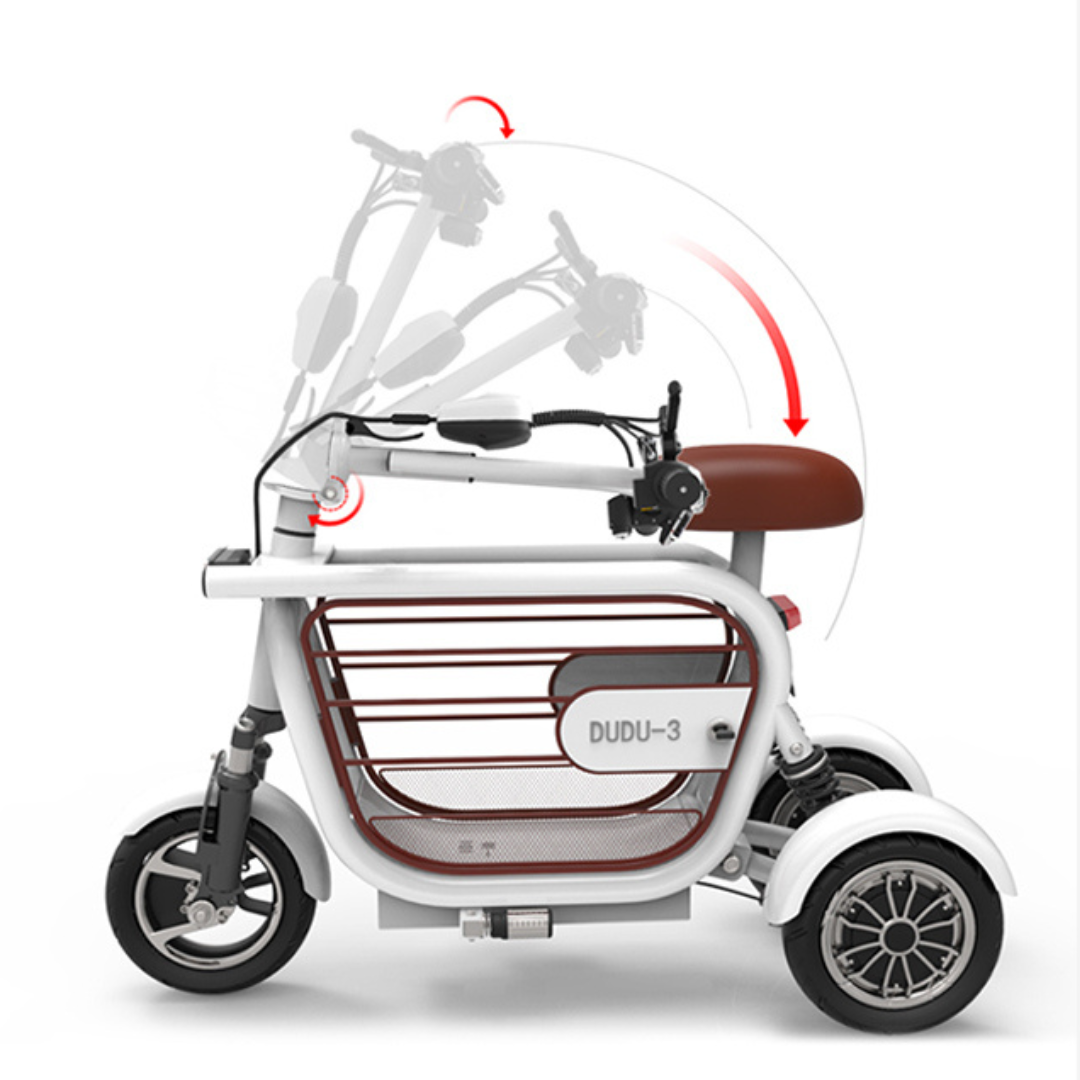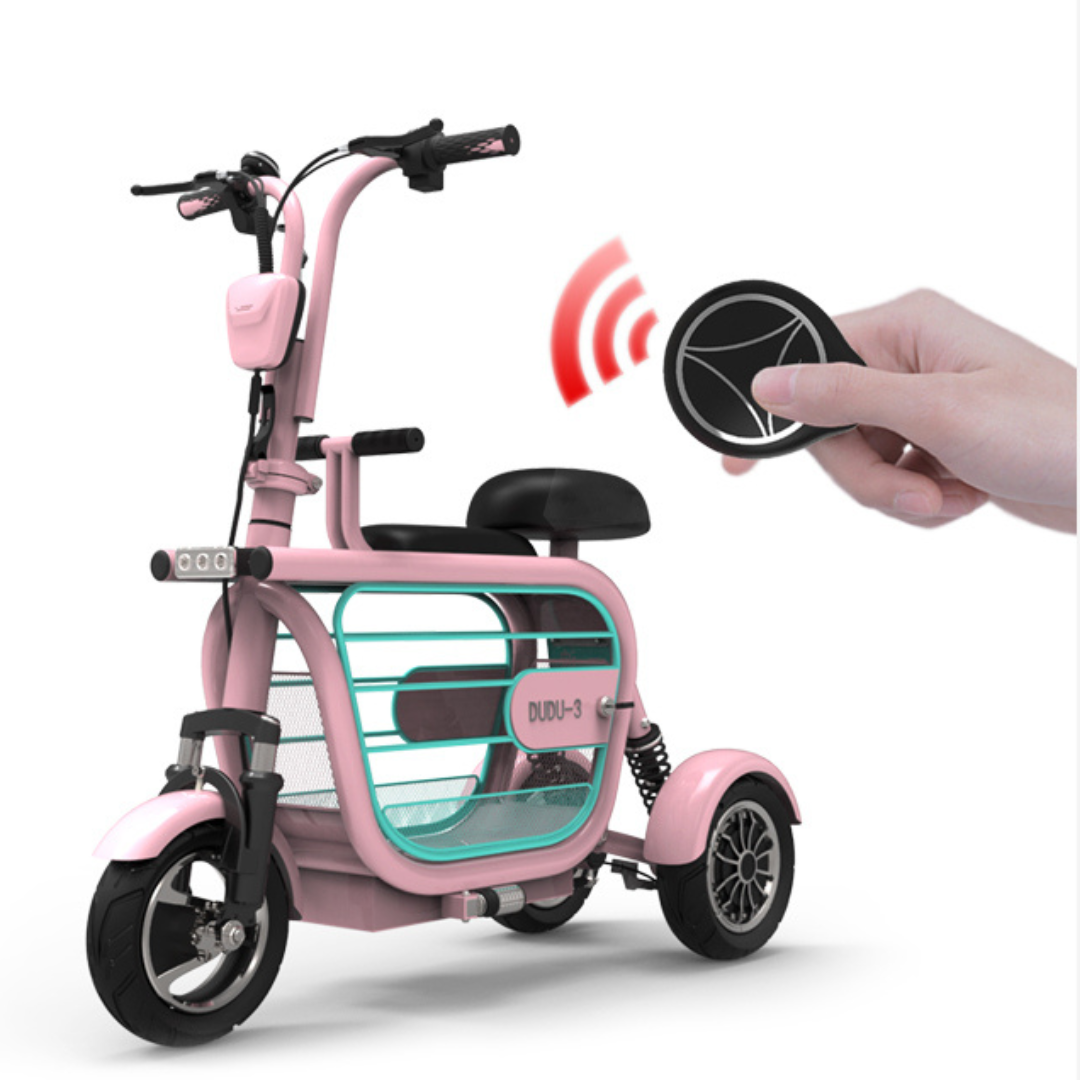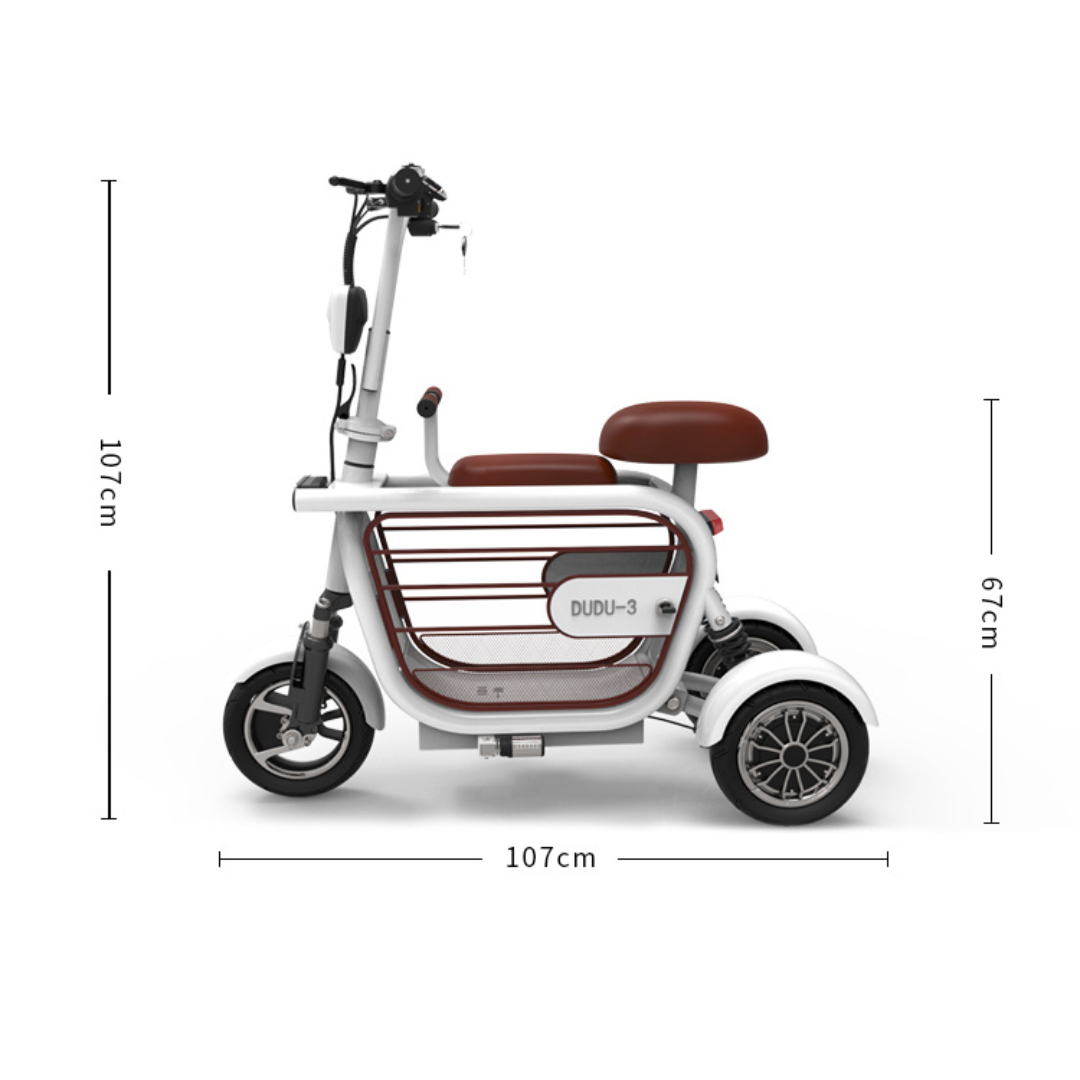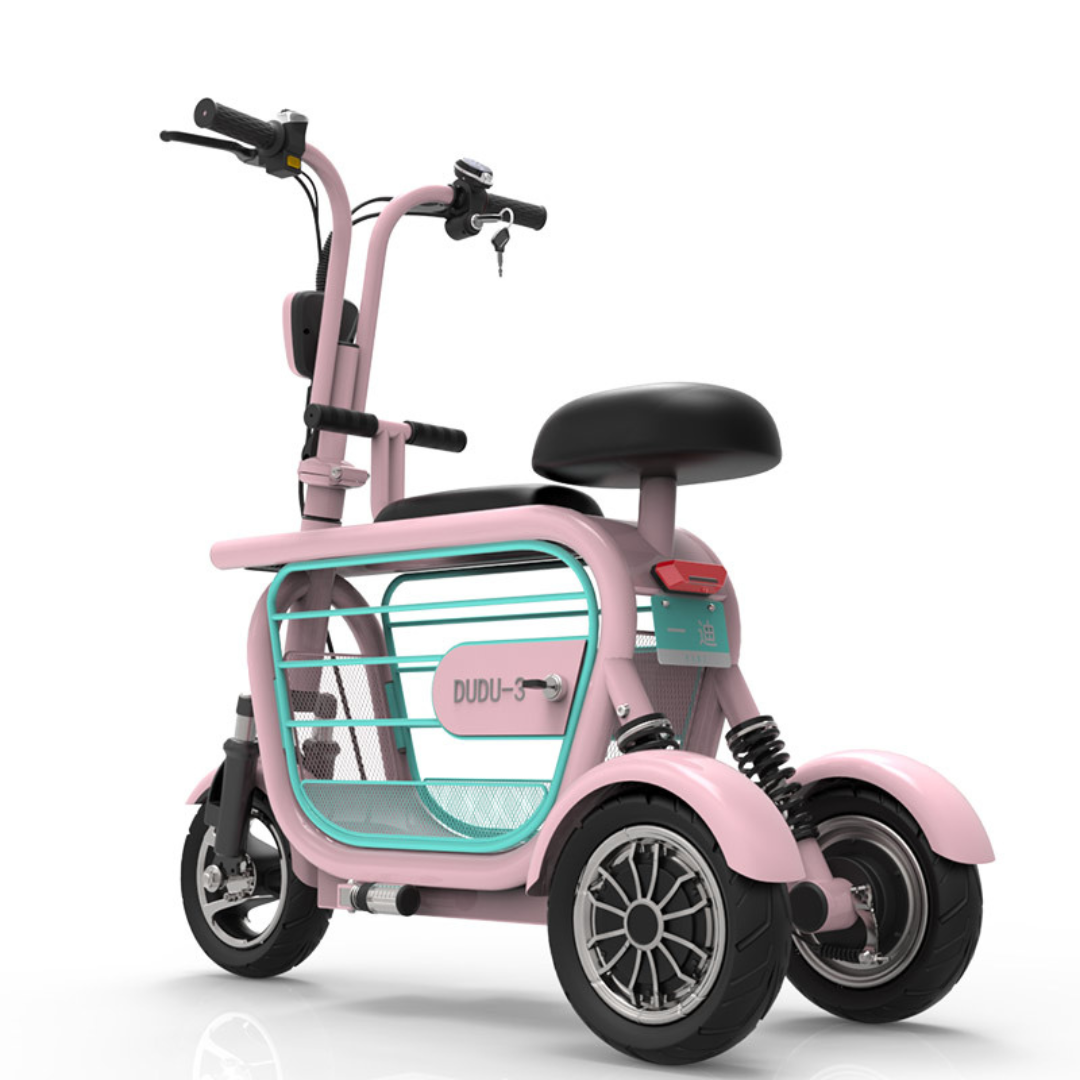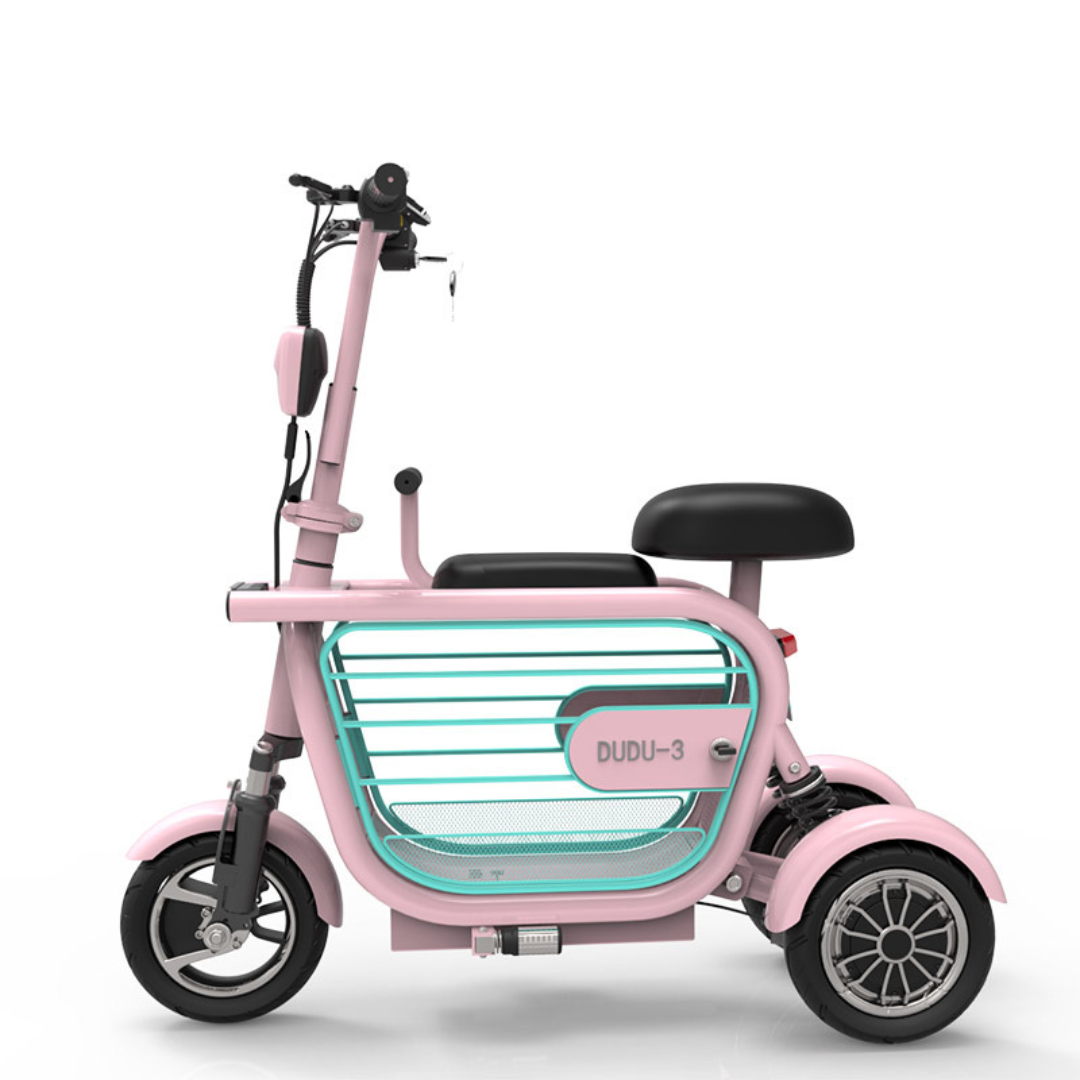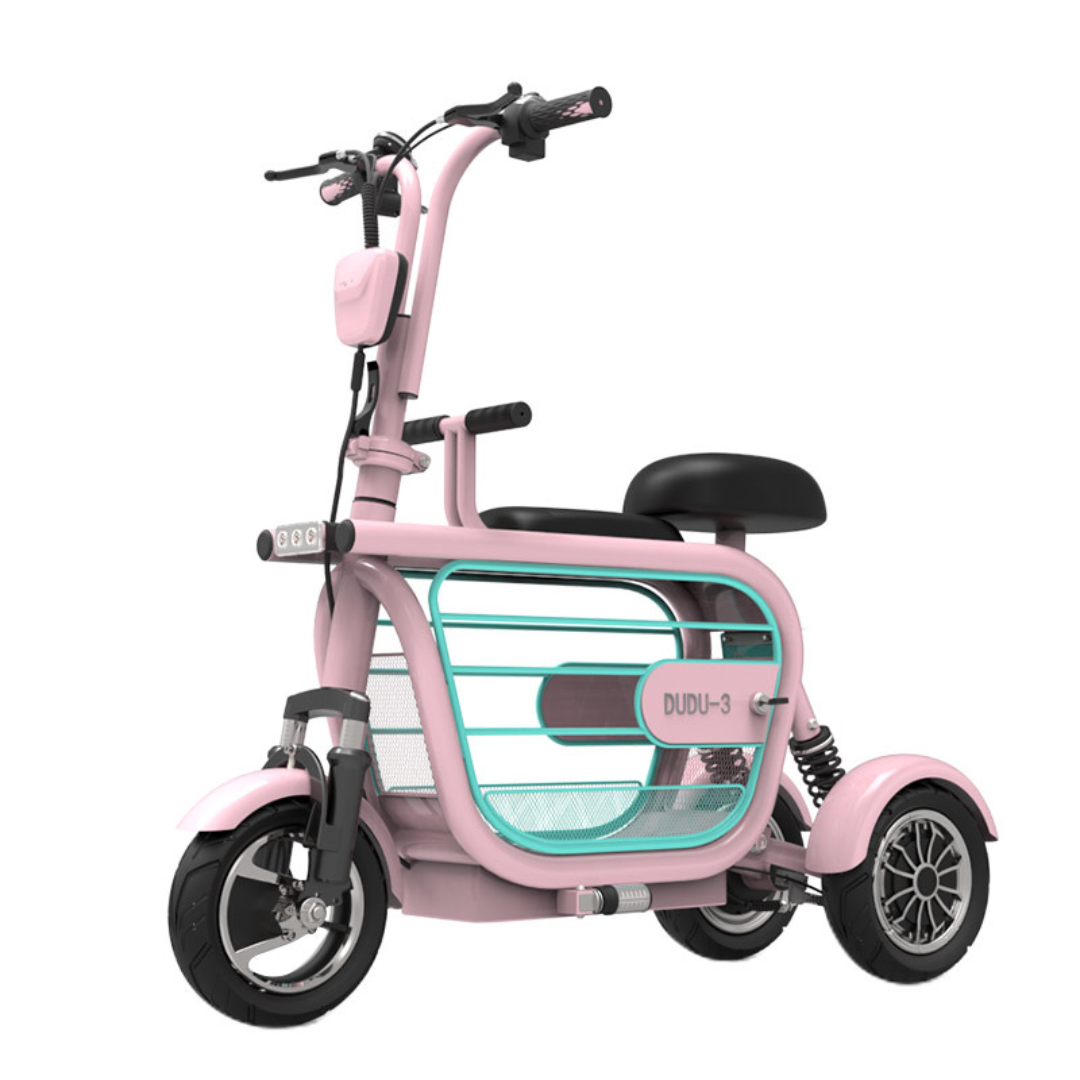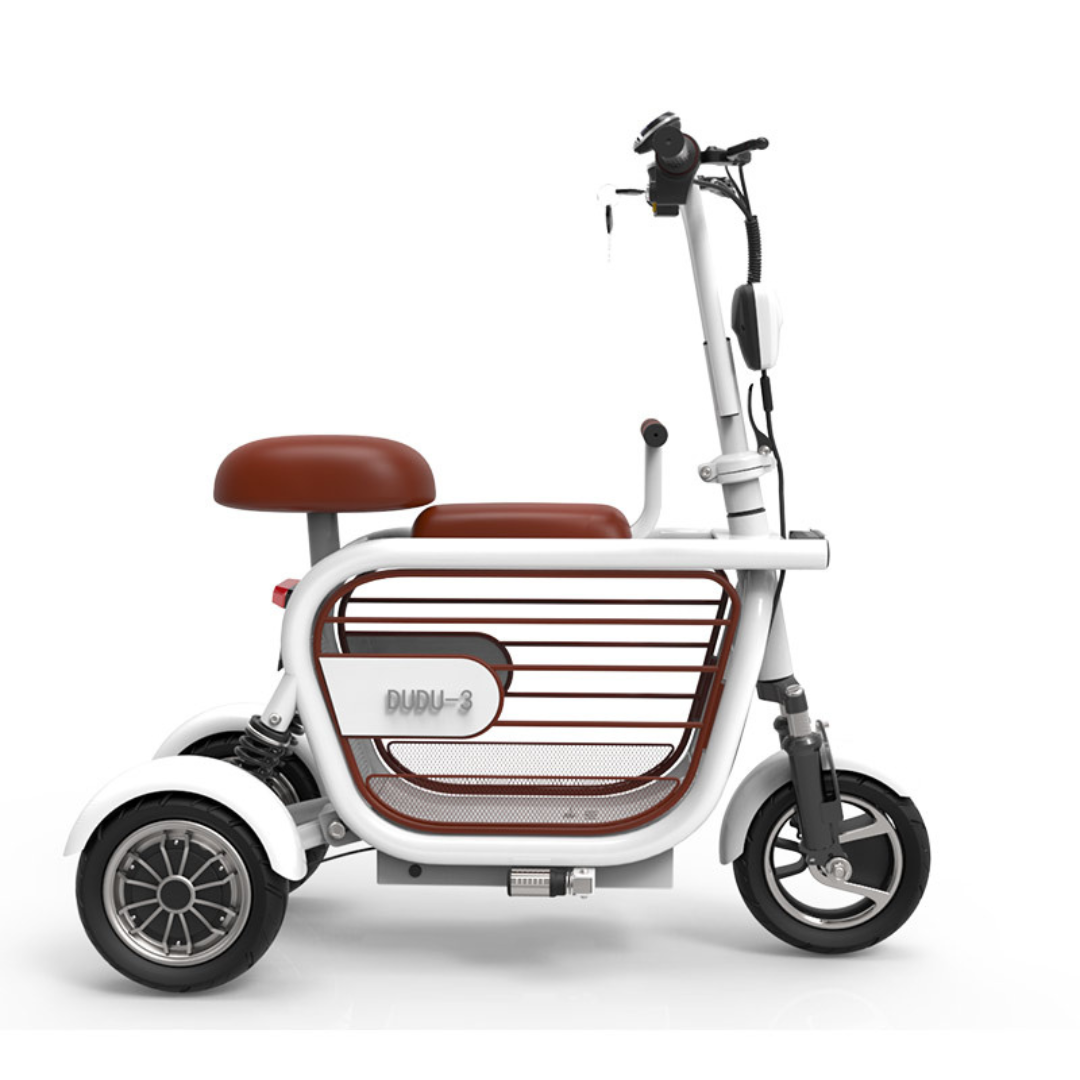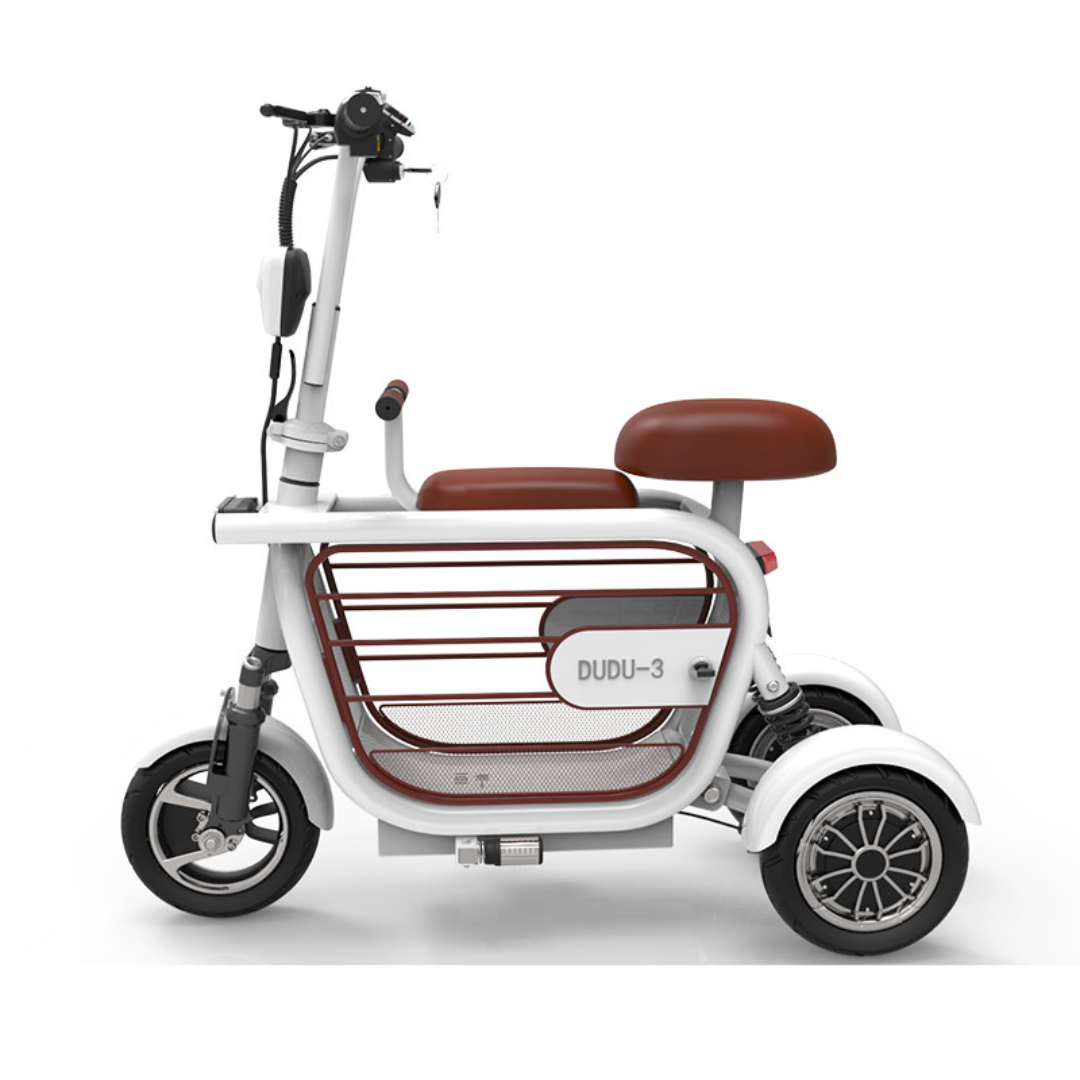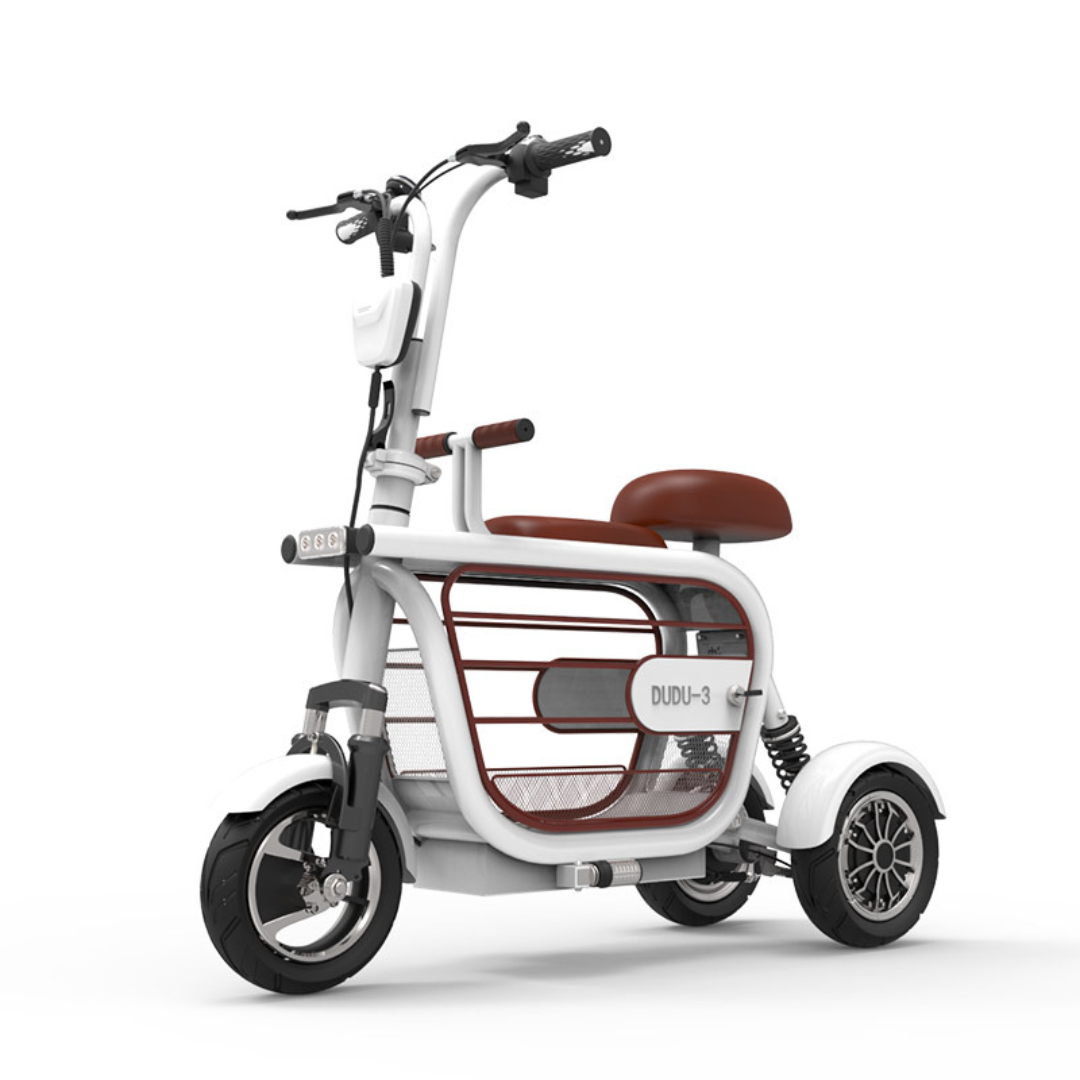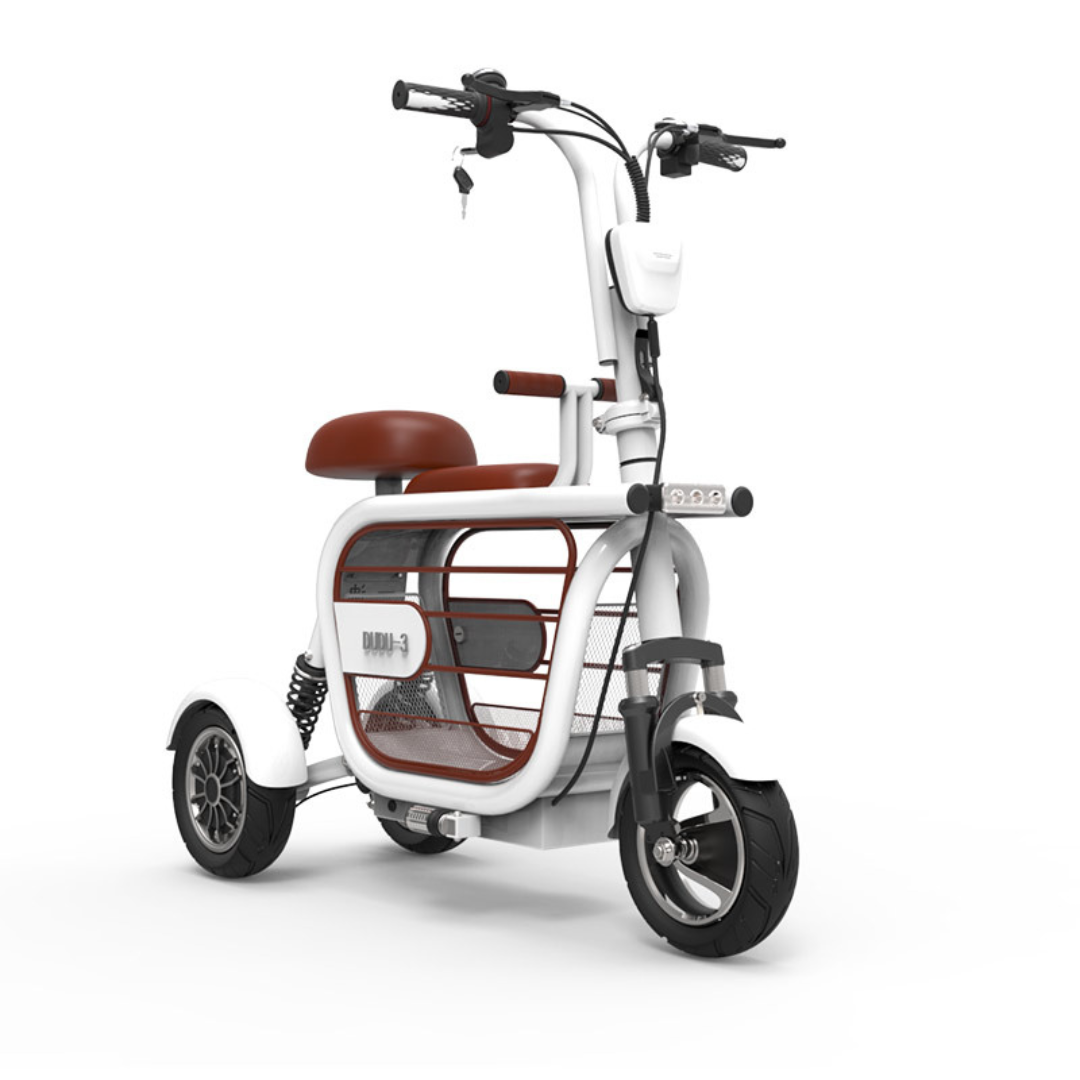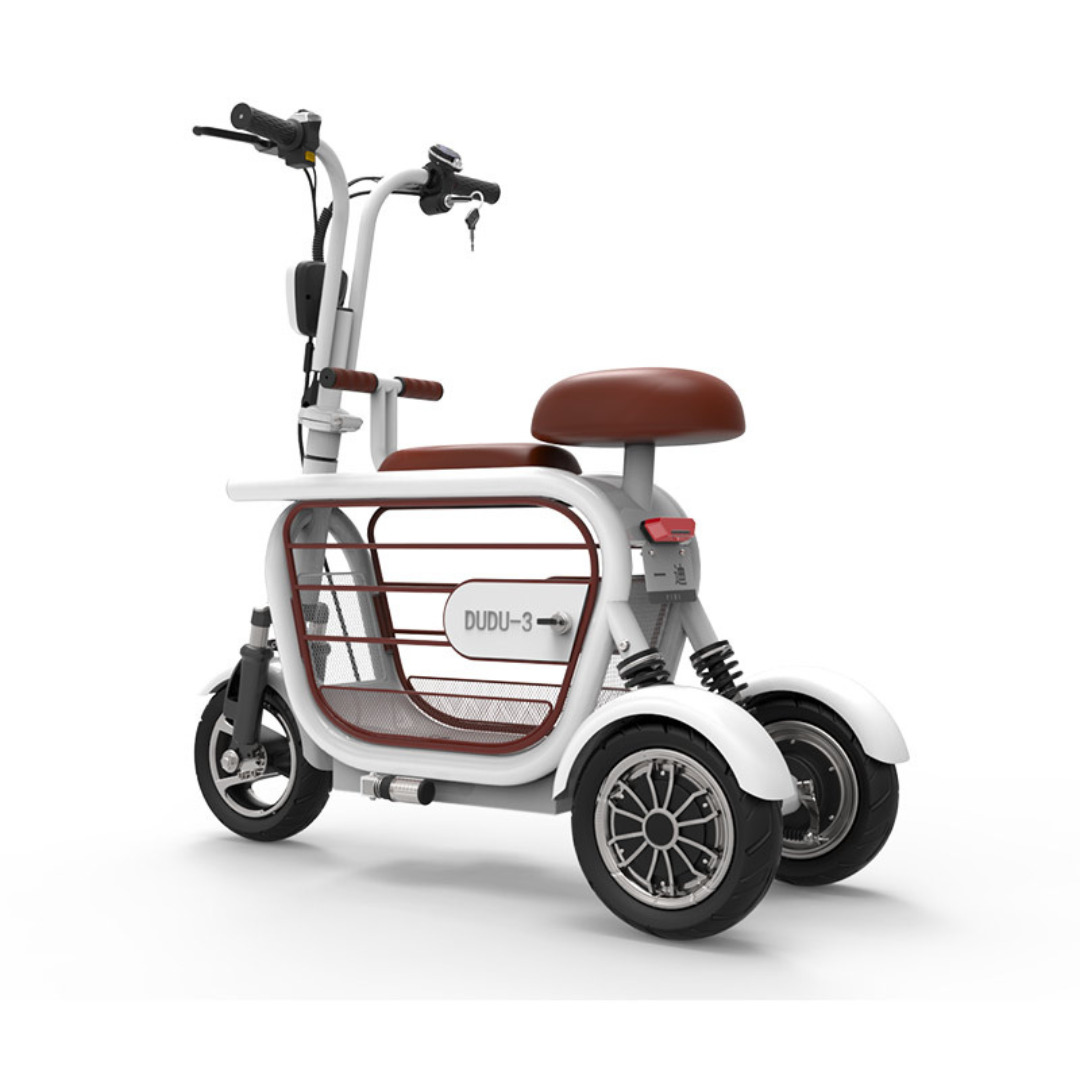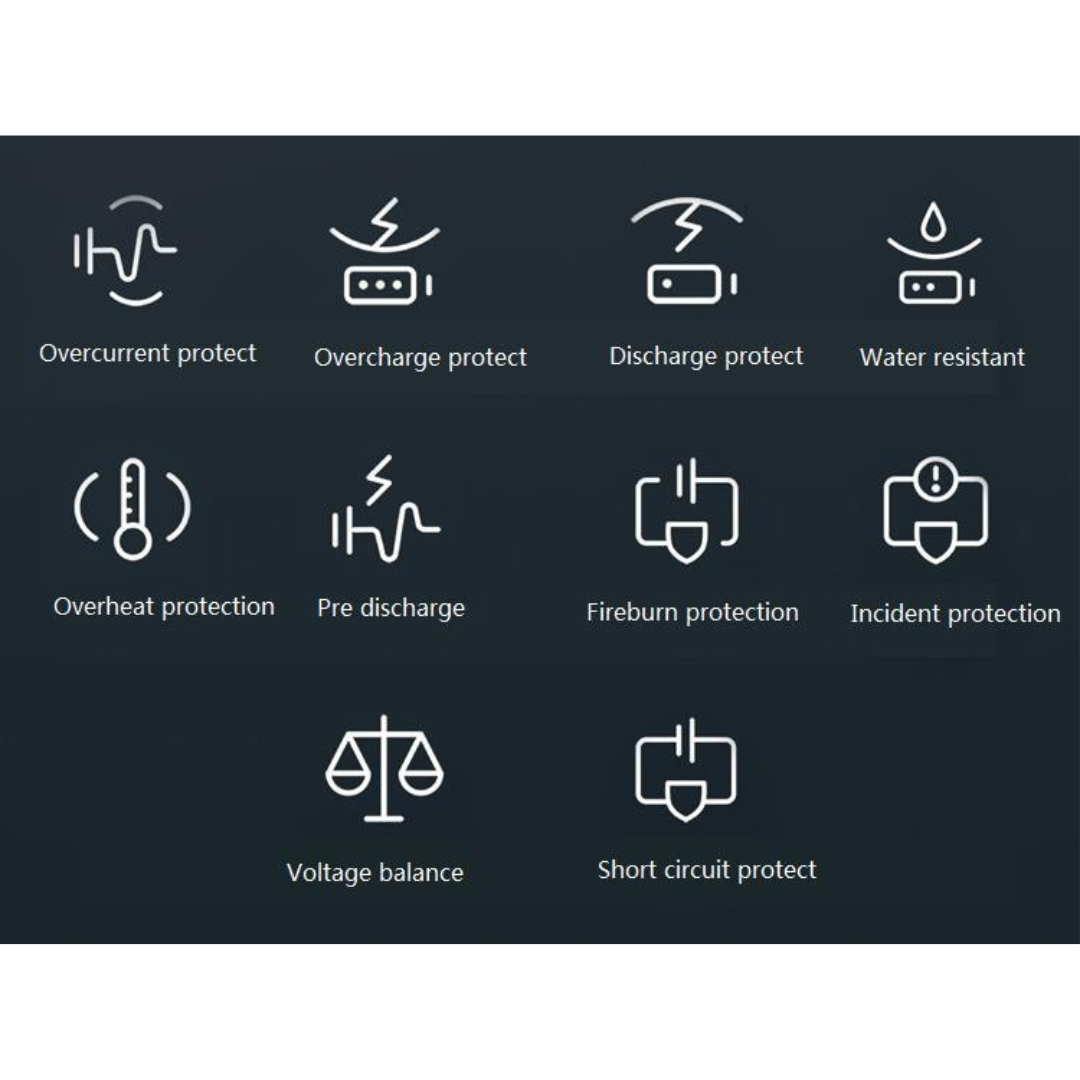 Mopet Three Wheel Pet Carrier Mobility Scooter W/ Kids Handle
Mopet Three Wheel Pet Carrier Mobility Scooter With Kids Handle
If you travel frequently with your pet, the Three Wheel Pet Carrier Mobility Scooter is your best mobility scooter option. This scooter provides a handy compartment for your fellow furry traveler below your seat, where you can safely secure your pet as you pop over to the shops. This Three Wheel Pet Carrier Mobility Scooter has an impressive range, ranging from 14.2 miles/23km to an astounding 35 miles/57 km. The brushless 48V 400W rear motor ensures complete silence as you move around.
This scooter is a wonderful alternative mode of transportation for individuals who are unable to drive due to handicap or lack of a driver's license, or for those who just want to have fun on a 3-wheel scooter with their dog! The top speed of 18.6 mph/30 km/h means you can get to your destination quickly! Front and rear drum brakes allow you to travel at your own pace, in complete control of your speed.
For parking, there's a handy kick-stand towards the back.
The LCD display on the right-hand handlebar makes it simple to monitor your current speed and remaining battery life.
If you're considering purchasing a scooter for the first time, look no further! It is simple to use and charges rapidly. Due to its range and comfortable riding experience, this mobility scooter is a really hassle-free solution.
Your newfound freedom may be yours within ten to fifteen days after placing your purchase, and delivery is complimentary!
Specifications:
Frame: High carbon steel frame
Tires: 10"
Front brake: front disc, rear drum
Motor: 48V*400W brushless rear motor
Battery: Chinese battery(portable)
Controller: 48V 
Power display: LCD color display        
Maximum speed: 30 km/18.6 miles per hour 
Net Weight: 28 kg/61.7 lbs without battery
Wheel Base: 82cm/32.3 in.
Max load: 140kg/308lbs for main seat, 25kg/55lbs for child's seat
Grade ability: 30 degrees
5 Battery Sizes: 8A, 10A, 13A, 15A, 20A
Shipping:
We offer free shipping worldwide via DHL and FedEx. Shipping is approx. 15 days. Your tracking number will be emailed 5 days after purchasing.
Warranty:
12 months warranty on all main parts including frame and battery. Further information on warranty and returns for the Mopet scooters can be found here.
Thanks for shopping at Home Rehab Equipment! We are available by live chat and email if you have any questions.