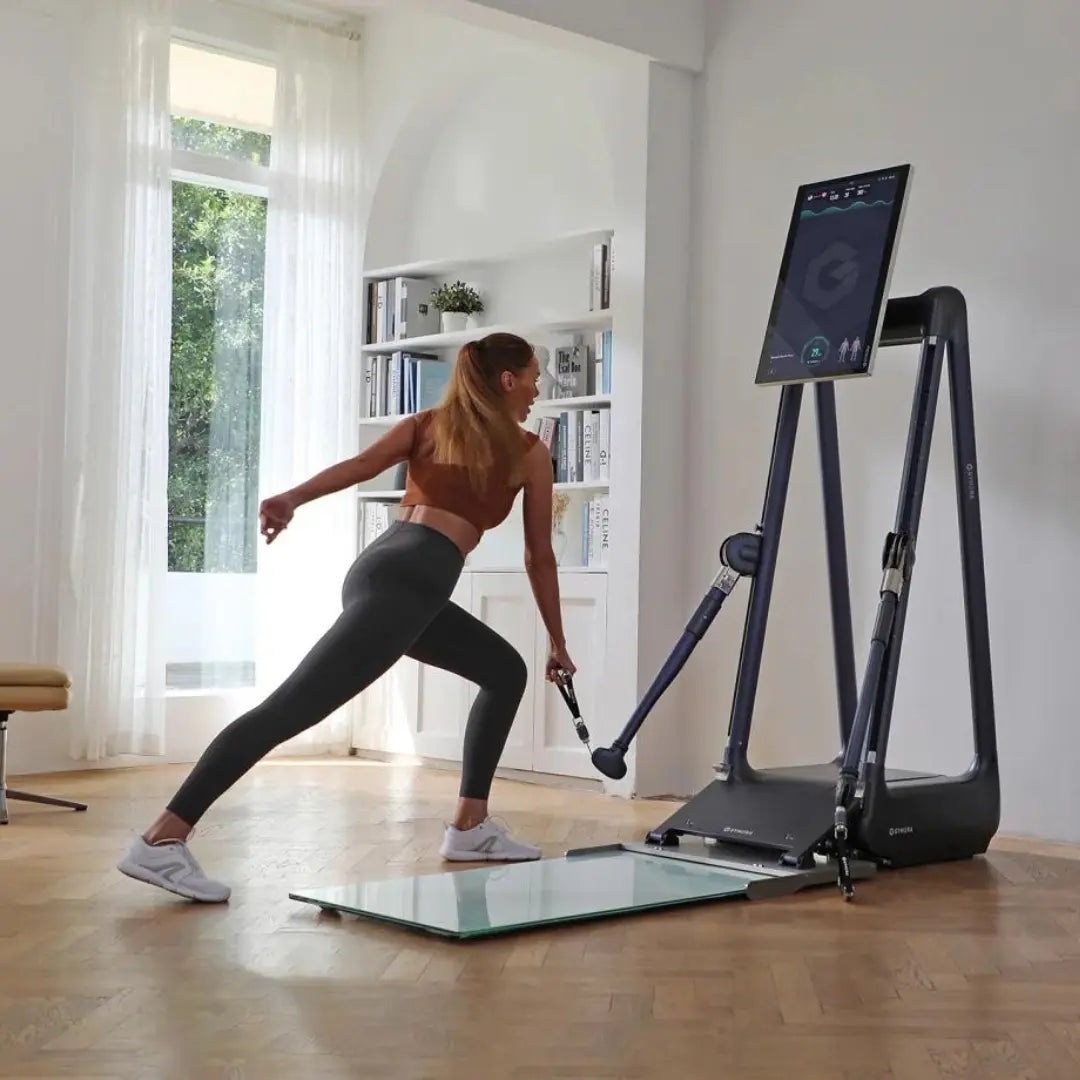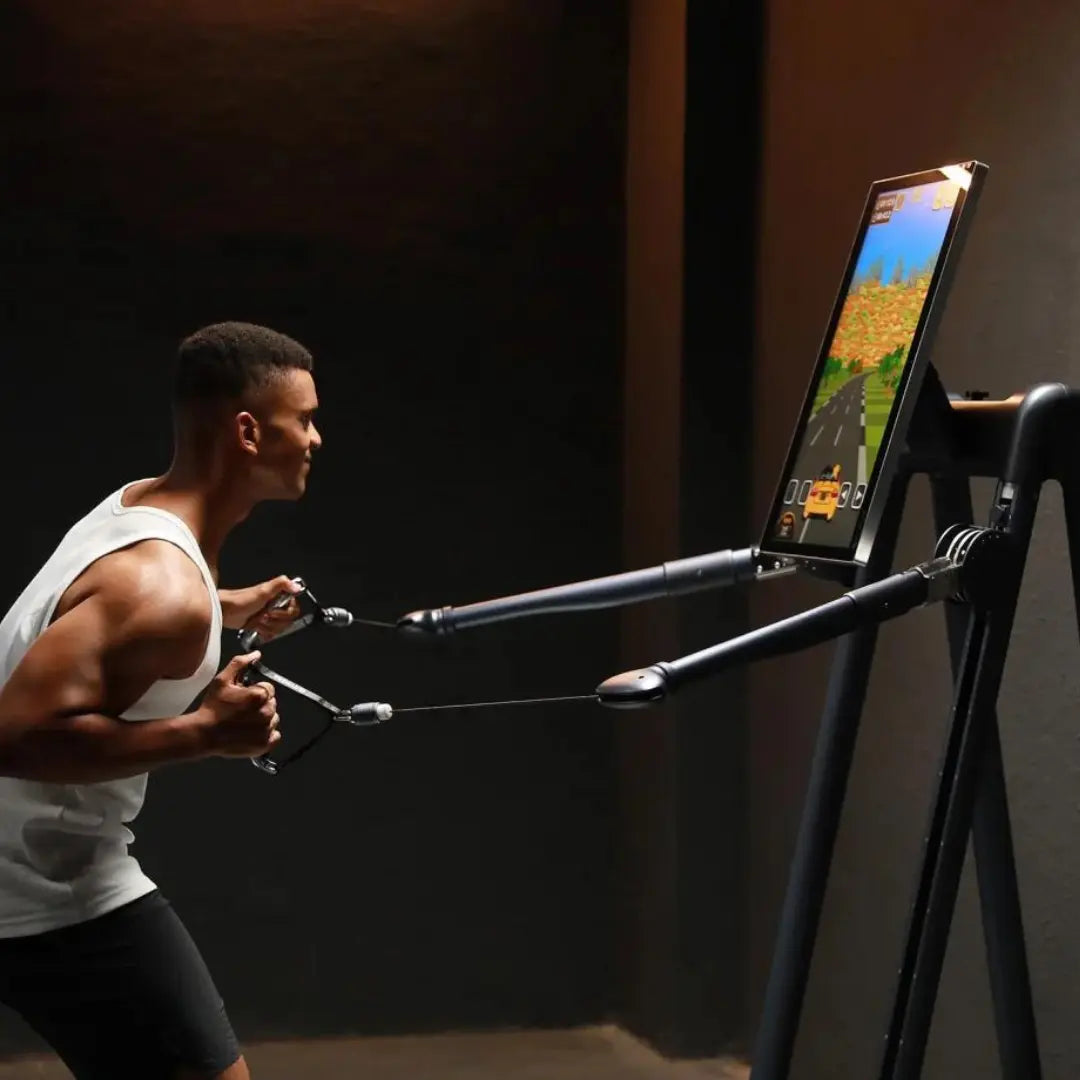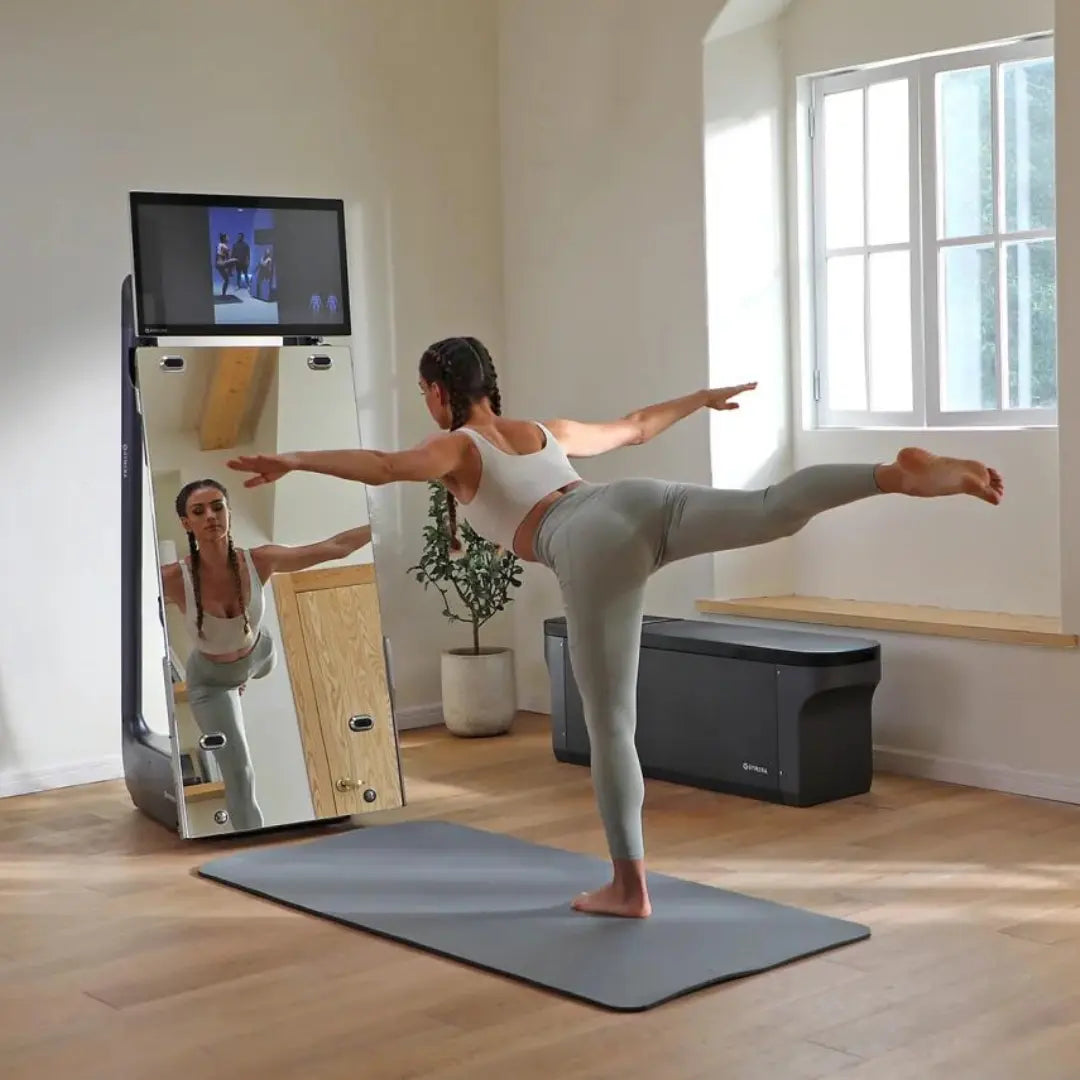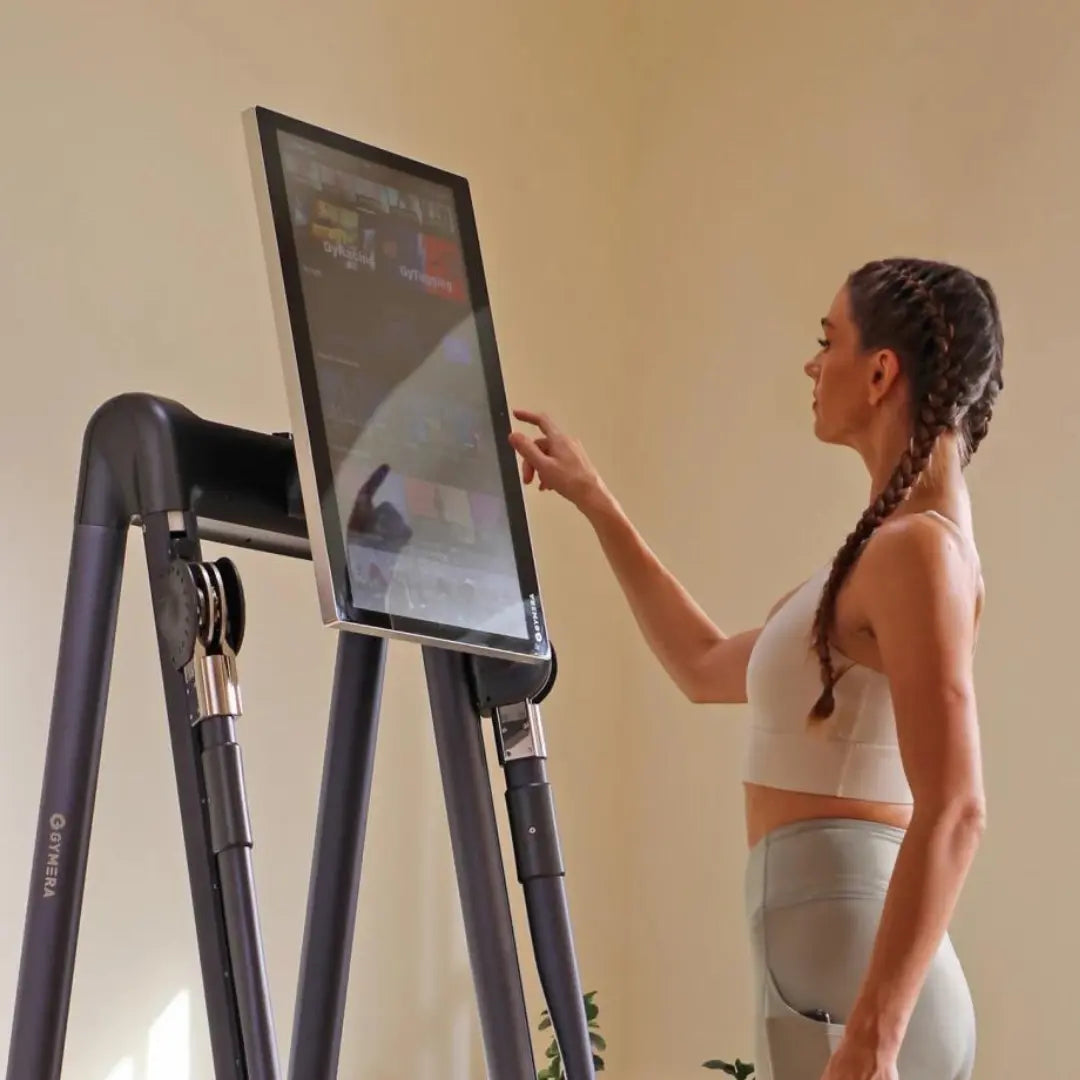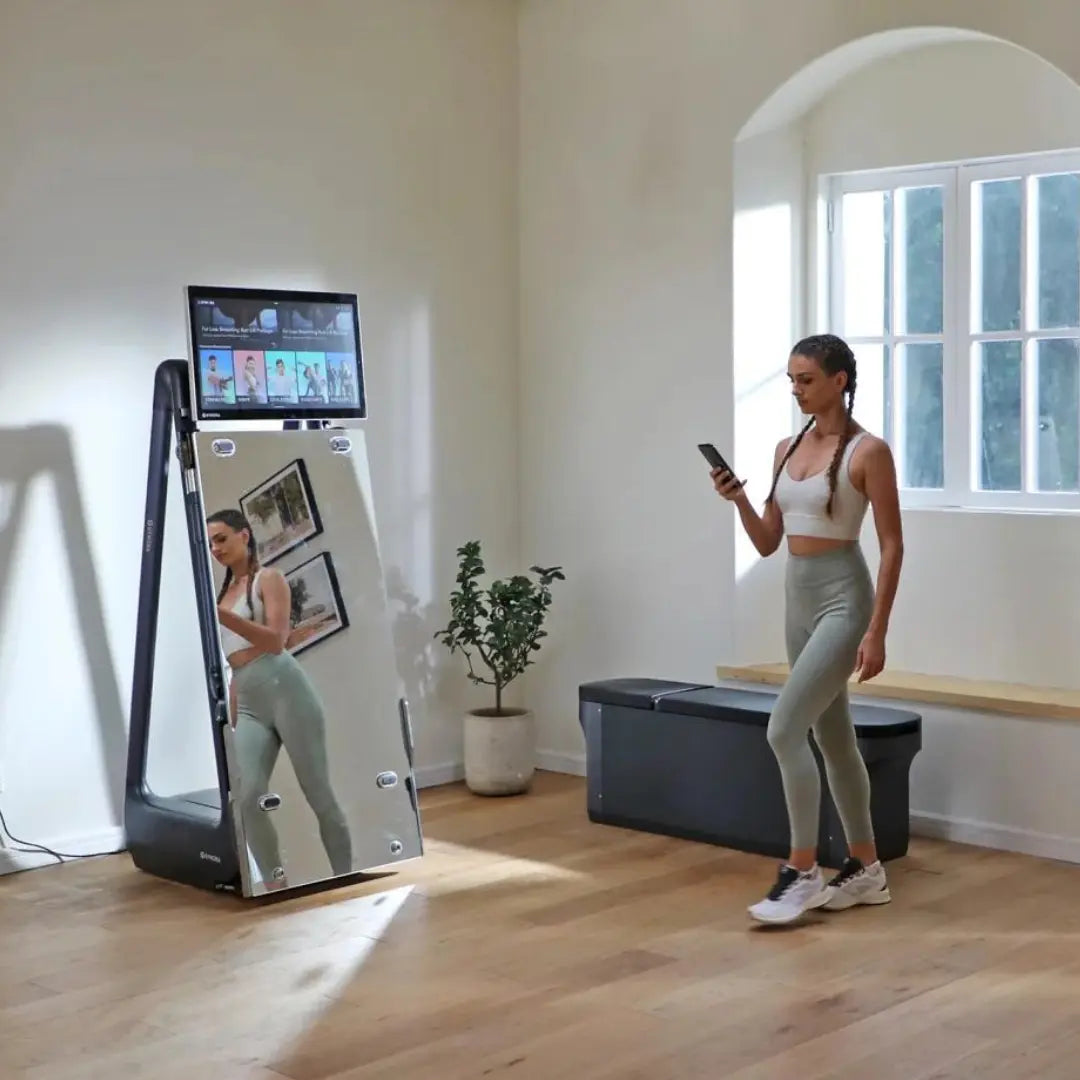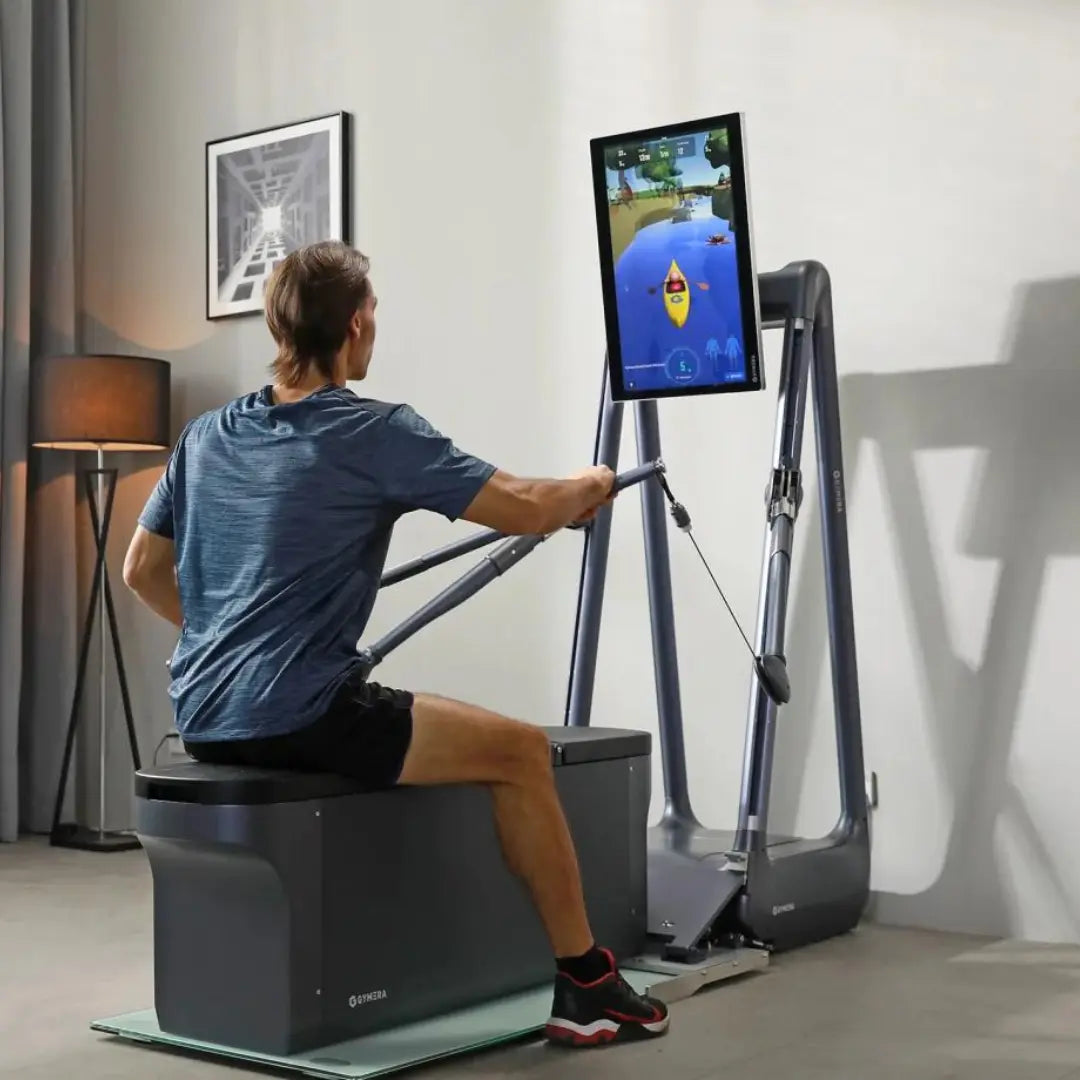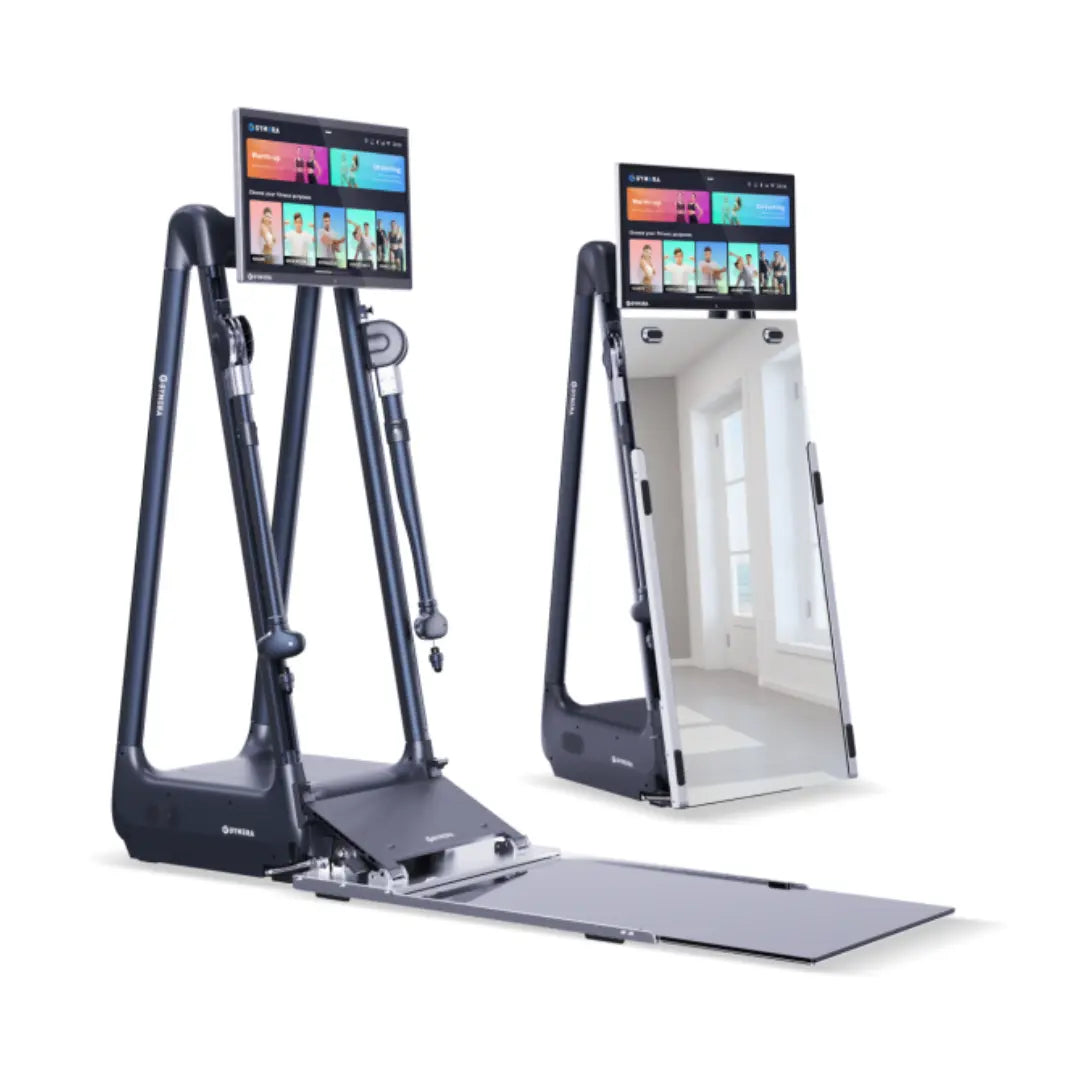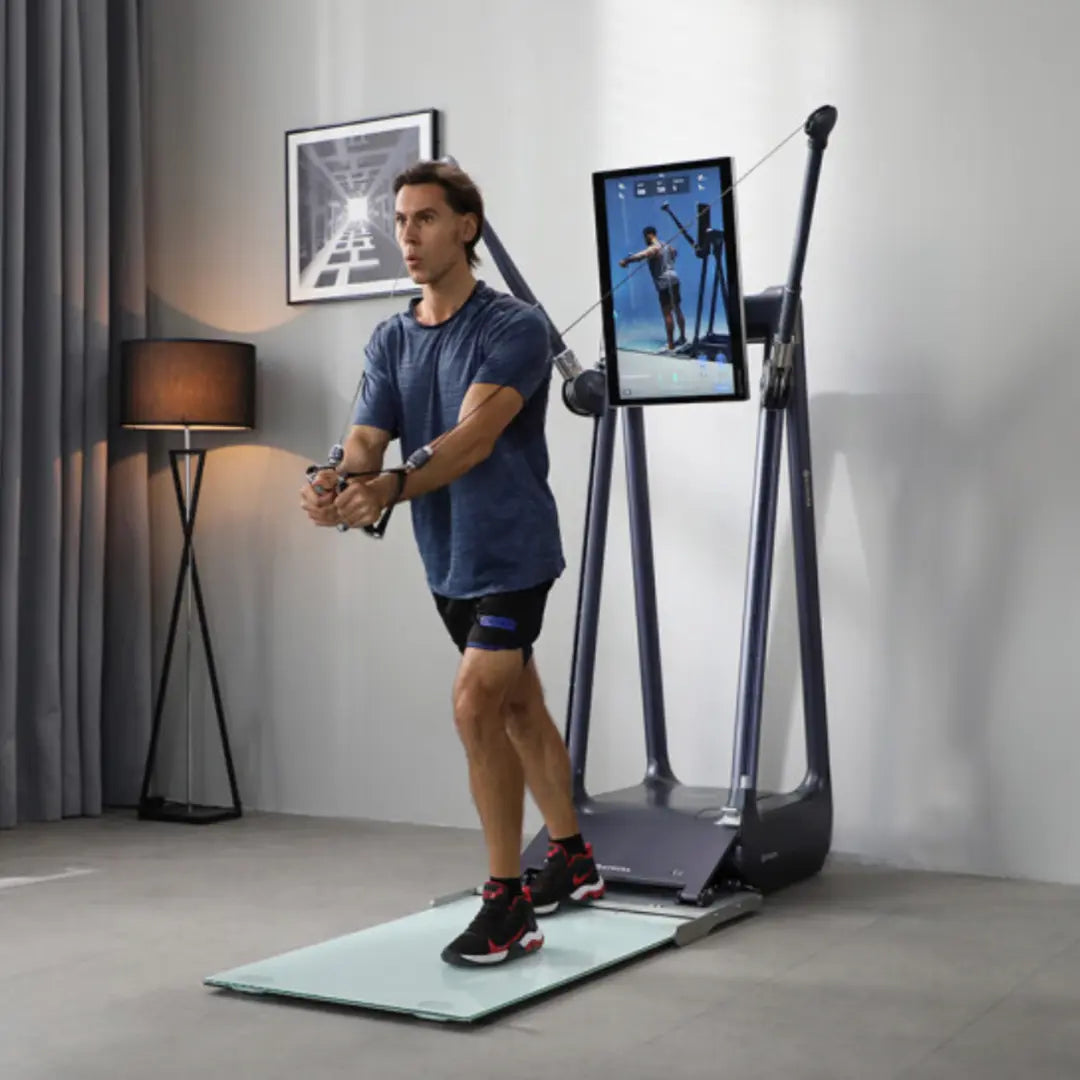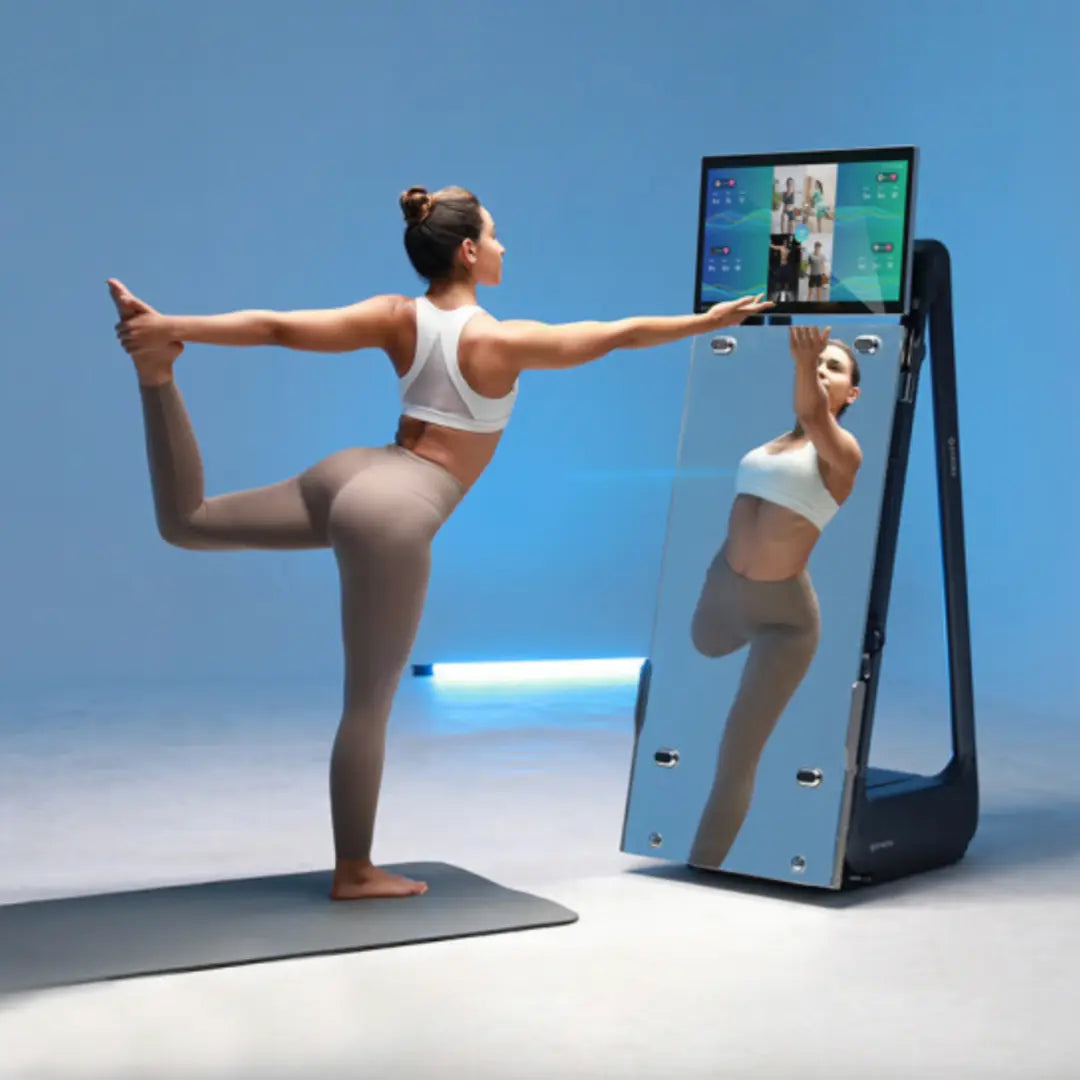 Gymera Moveable Smart AI Home Gym
Gymera is the ultimate sleek smart home gym system designed to cater to your fitness needs and take your workouts to the next level. Equipped with a variety of features, this innovative piece of gym equipment offers an immersive training experience and helps you get the most out of your workout. Try Gymera and have so much fun you'll forget you're getting fit!
Introducing Gymera - The First Moveable Playful AI Home Gym
Individualized Training Program

At Gymera, we understand that every individual is unique, with different fitness goals and lifestyle choices. Our AI system locates your bone markers, analyzes your body posture, and generates an individualized, personalized training program designed to meet your specific needs and help you achieve your fitness goals.
Real-Time Monitoring of Your Progress

No more wondering if you are making progress after your workouts, Gymera tracks your results in real-time. After every workout, you can view your progress including calories burned, weights lifted, total sets, reps, total time, etc. Having this information at your fingertips makes it easier to stay motivated and see your progress throughout your fitness journey.
FunFitness Programs to Keep You Motivated

Gymera's FunFitness programs take your workout from dull to fun. Programs like GyRacing transform your routine fitness routine into an absolute blast. Additionally, other activities like Motion-Sensing Games, inspire you to get active and can make working out a fun activity for you or the entire family.
Expert-Led Workout Classes

Gymera's has more than 1000 workout classes to choose from. With experts guiding you every step of the way, you can select the ones that are most suitable for your needs whether you're looking to lose weight, build muscle or get lean.
Dynamic Digital Weight System

Traditional dumbbells and weight plates are now a thing of the past thanks to the dynamic digital weight system Gymera provides. The weight system offers up to 220 pounds of resistance, and the weight can adjust in 0.1-pound increments. The digital system, combined with customizable weight modes will help you get more gains in less time with fewer weights to manage.
Voice Controls
Gymera makes it easy to change the weights or start and stop the training with touch less voice commands. No more fumbling around with sweaty hands while trying to adjust the weights during your workouts.

Freestanding and Portable

No wall mounting is required. Gymera is freestanding, with built-in wheels for ease of movement. You move it where you want to work out. You can flip and fold it, and start your full-body and weight exercises instantly.
Nutrition Program Tailored to Your Needs

Are your dietary choices upsetting your workout plans? Gymera's AI system can customize a nutrition program for you based on your eating habits, body fat, height, and weight that still tastes great.
Facetime Training with Friends

Working out alone can be tough, but Gymera's camera and mic make it easy to video chat with friends during workouts. The live workout feature enables you to connect with your remote friends easily.

200+ Movements for Unlimited Variety

Gymera is versatile; it offers more than 200 different movements, providing you with a variety of exercises. You will always have something new to try to keep your routine fresh.

Customizable Programs for Your Goals

Our guided multi-week programs are tailored to meet your fitness needs. Whether you want to bulk up, get lean, or simply keep fit, Gymera's AI system provides you with a customized program designed to help you reach your goal step by step.

Super-Glass Mirror

The Reliable Super-Glass Mirror supports all your strength training and fitness routines, making it easy for you to monitor your progress while exercising. The solid material provides added resistance to your strength exercises by limiting the range of motion in your joints, helping you to overcome plateaus and build more muscle mass.
Gymera offers one of the most comprehensive home gym experiences available on the market today. With its AI-powered system, voice, and gesture controls, expert-led workout classes, dynamic digital weight system, and movement variety, this home gym system has everything you need to achieve your fitness goals. Try Gymera today and experience what gym equipment should be.