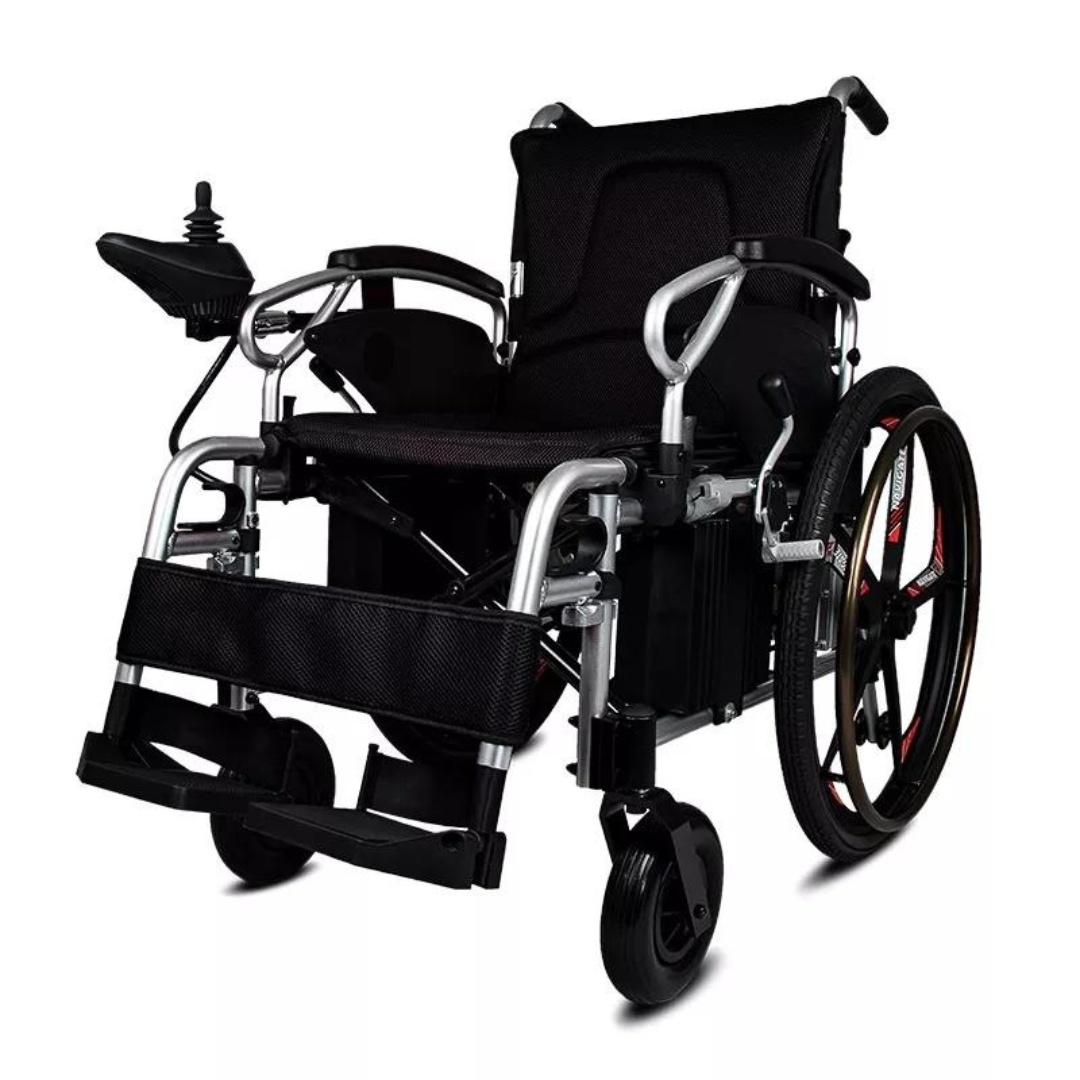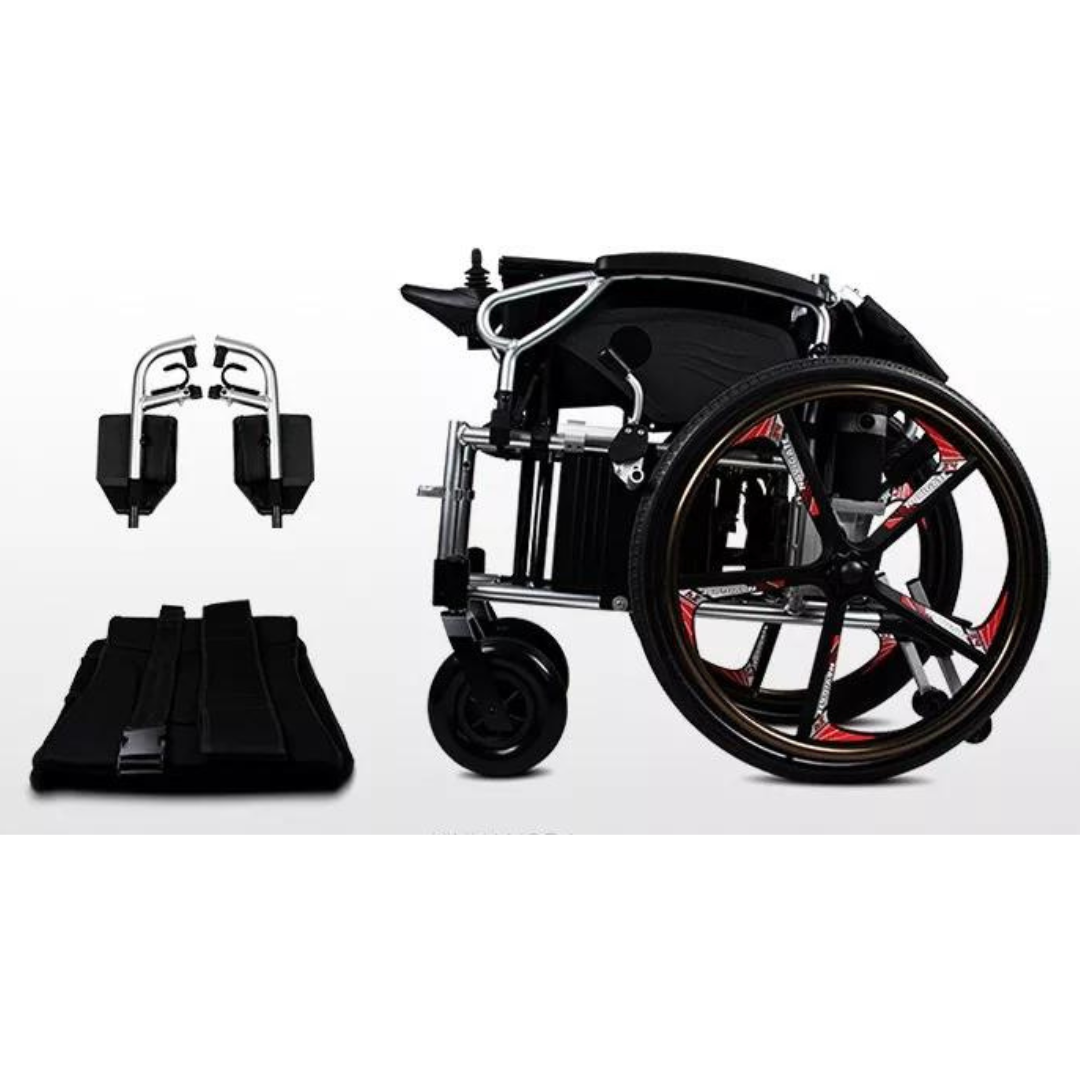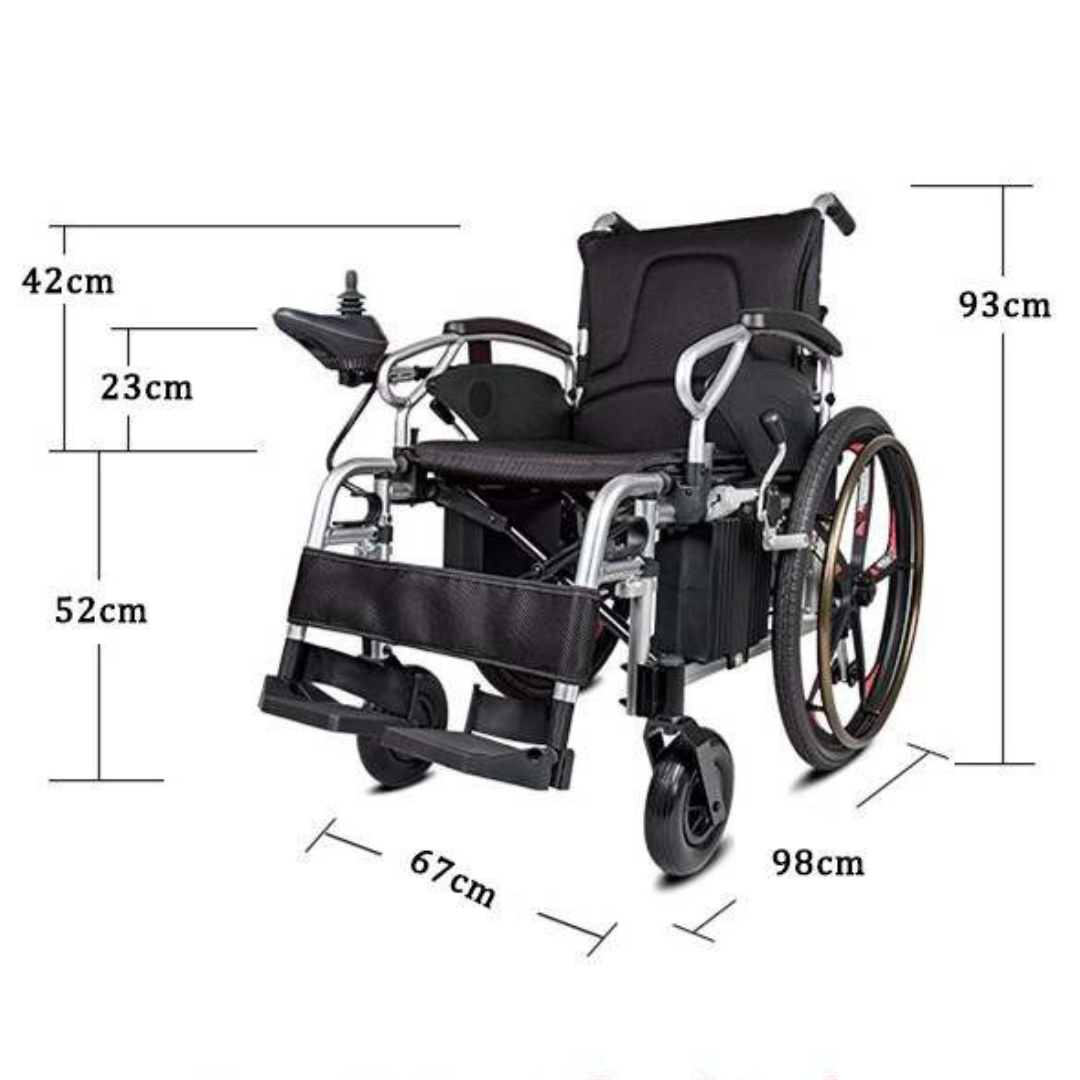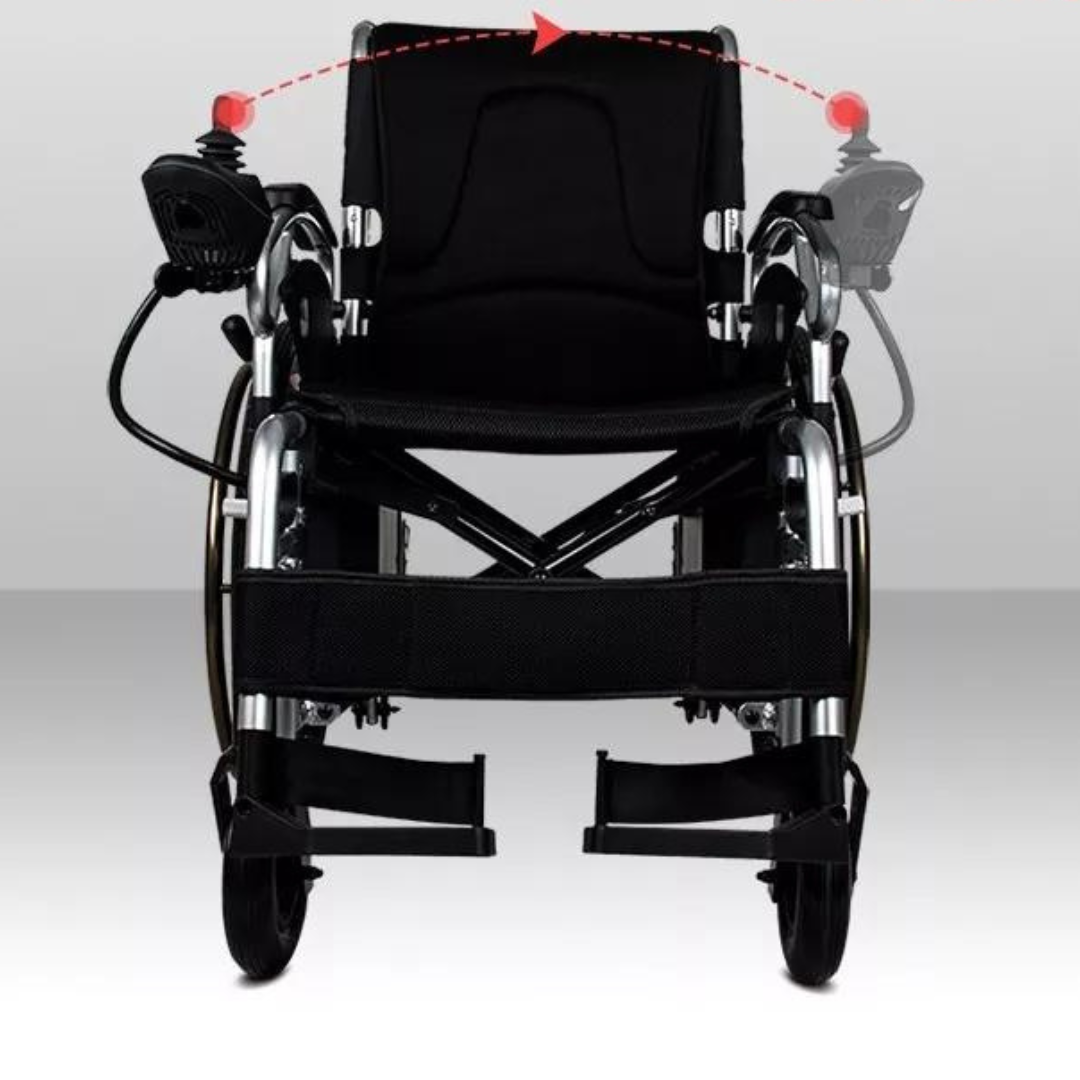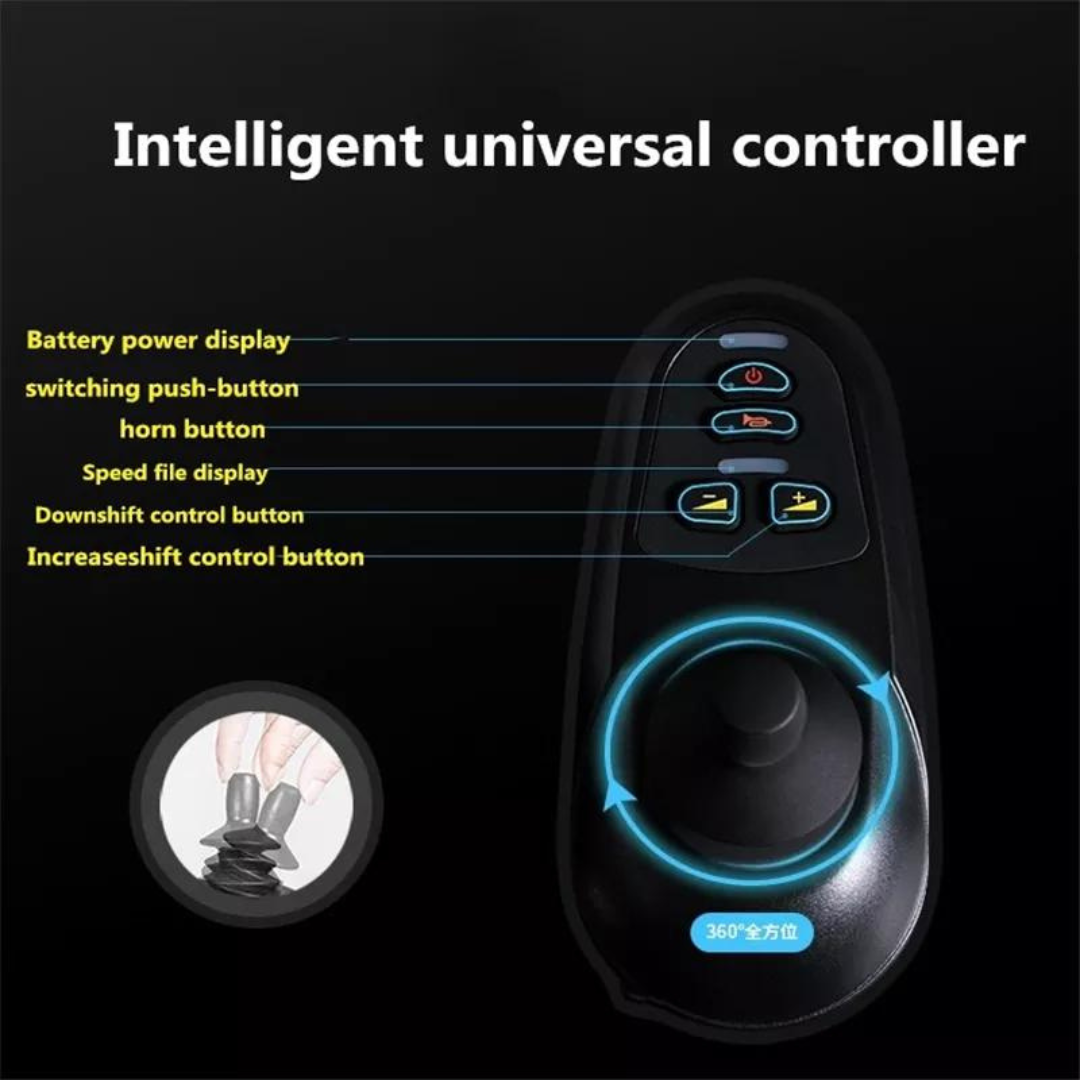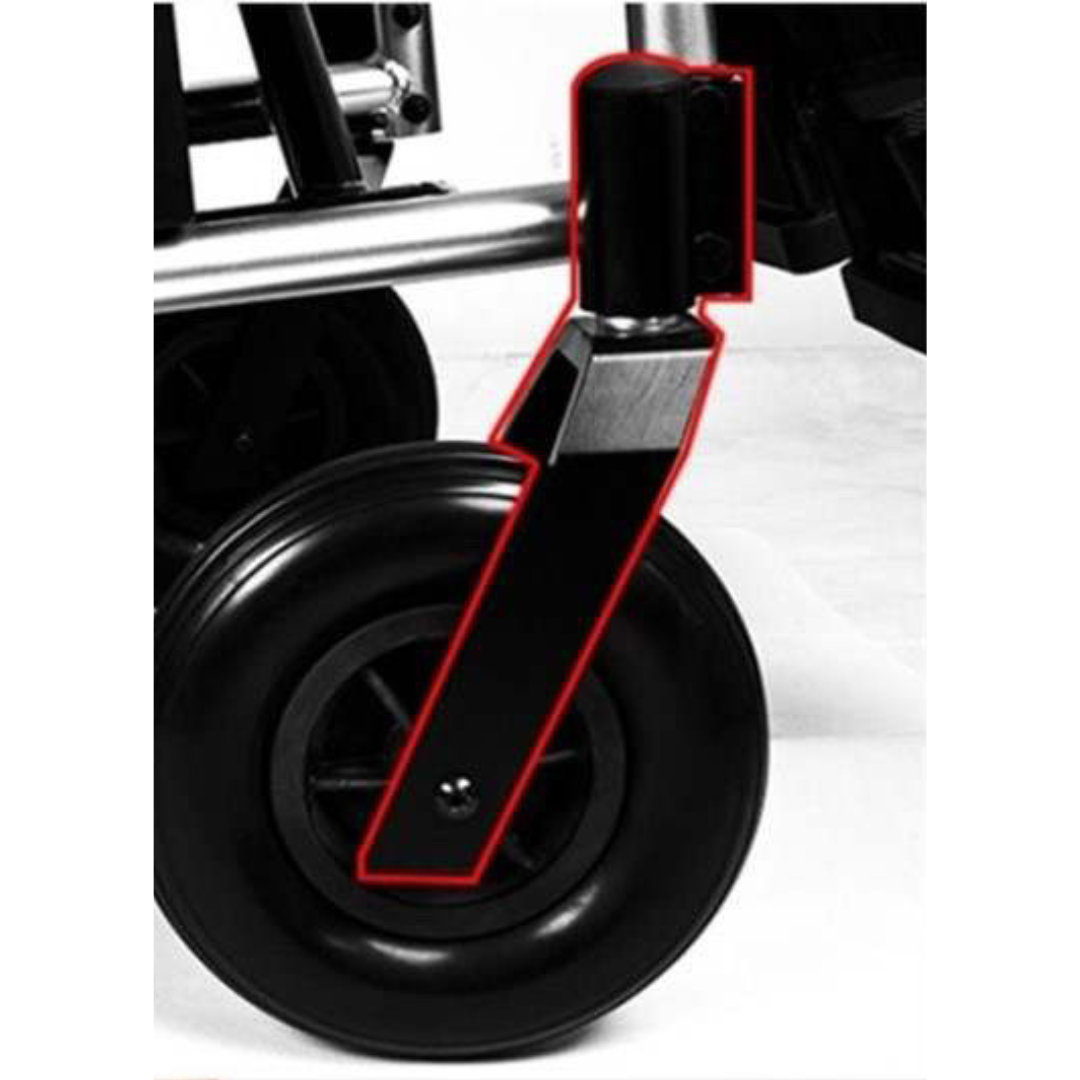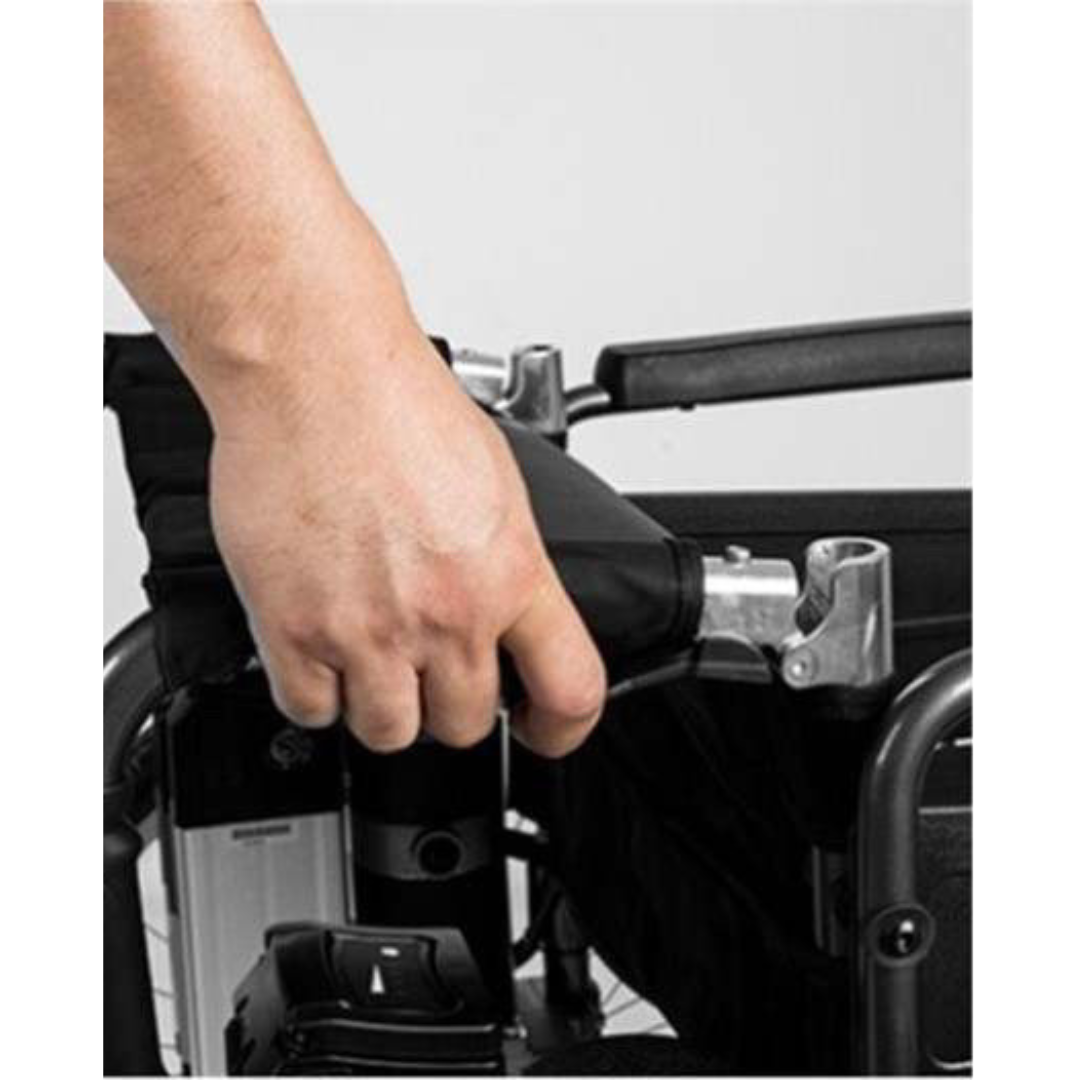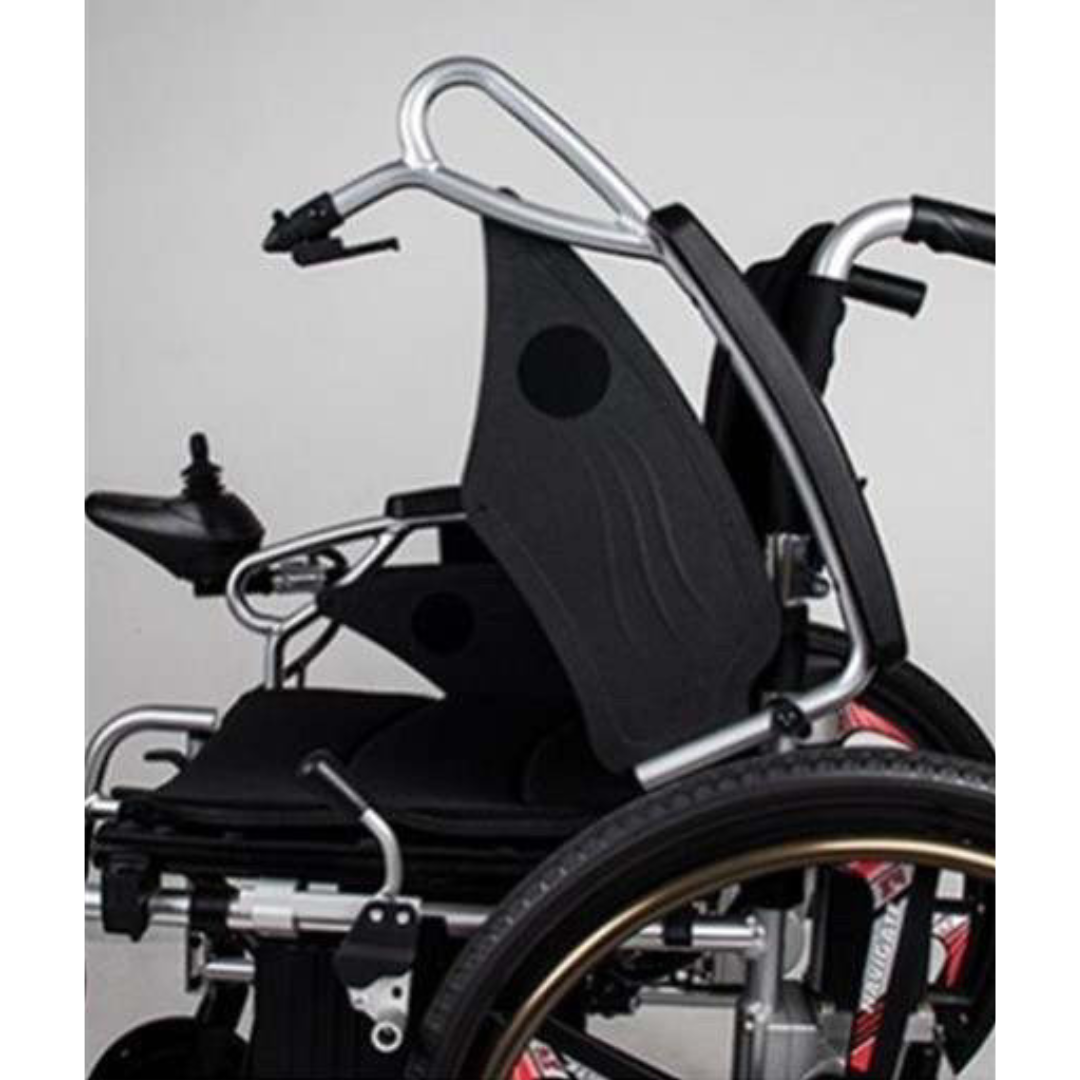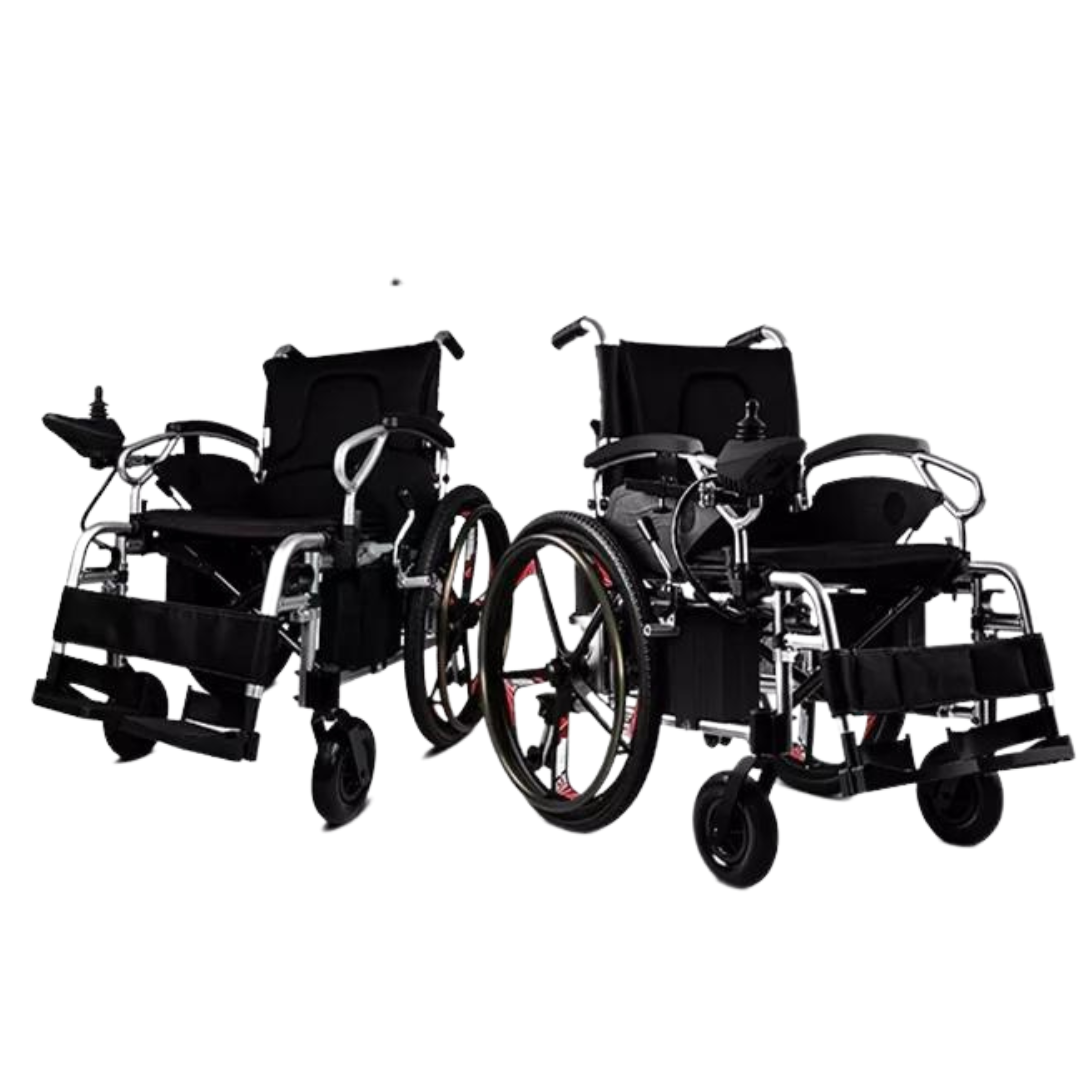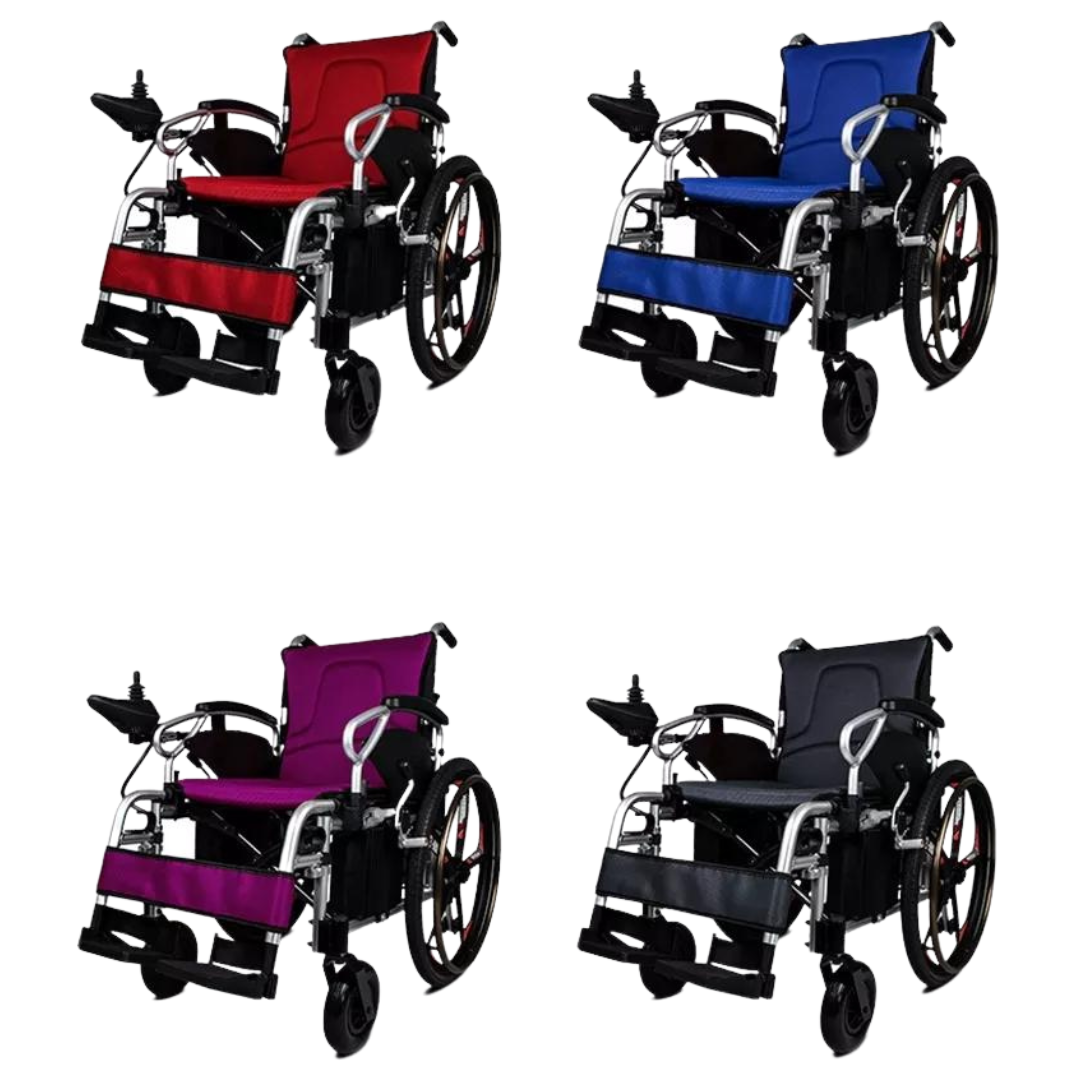 FREEDOM Power and Manual Wheelchair
New to the FREEDOM range is a power wheelchair with 24″ rear wheels that can be operated manually when the battery runs out.
The FREEDOM Power and Manual Wheelchair is a power chair with 24" rear wheels that can be folded to fit in your car trunk. Larger rear wheels allow users to cross gaps safely and provide a sense of security. Let us show you the features of this wonderful lightweight power wheelchair.
Features:
It has a pair of powerful yet energy-saving brushless motors with electromagnetic brakes.
Constructed of lightweight aluminium alloy.
Drive for 18km+ with durable Li-ion batteries.
Caregivers can push the chair with ease, or users can roll manually when the power chair runs out of battery.
The front wheels are 8," and the rear wheels feature 24" solid tyres for driving in comfort.
Shipping is included in the price to the USA, UK and Canada.
Left or right hand controller.

Foldable backrest and armrests are able to be raised.

Weight capacity of 120kg (264.5lbs).
Available in 16" or 18" seat widths.
Two configurations:
Standard - 24 V20ah li-ion batteries. One charge lasts 18-25km (11 - 15.5 miles). Weight of 35kg (77lbs).
Long Distance - 24 V40ah li-ion batteries. One charge lasts 35-40km (22 - 25 miles). Weight of 38kg (84lbs).
Increase Your Mobility
Having limited or decreased mobility can make life difficult, but it doesn't have to be.
This specialty mobility vehicle is designed with the user in mind.
Our power wheelchairs have superior acceleration, torque and handling characteristics.
The quality construction is top-rated and every vehicle is manufactured with the highest quality components.
Warranty:
Price includes freight to the USA, UK, Australia, NZ and Canada.
Please allow 1-3 days handling time and 9-18 days for shipping.
Customers are responsible for paying customs duty when applicable.
We are based out of Australia but this product ships direct from our overseas warehouse allowing us to save on bulky shipping costs and thus offer free shipping.