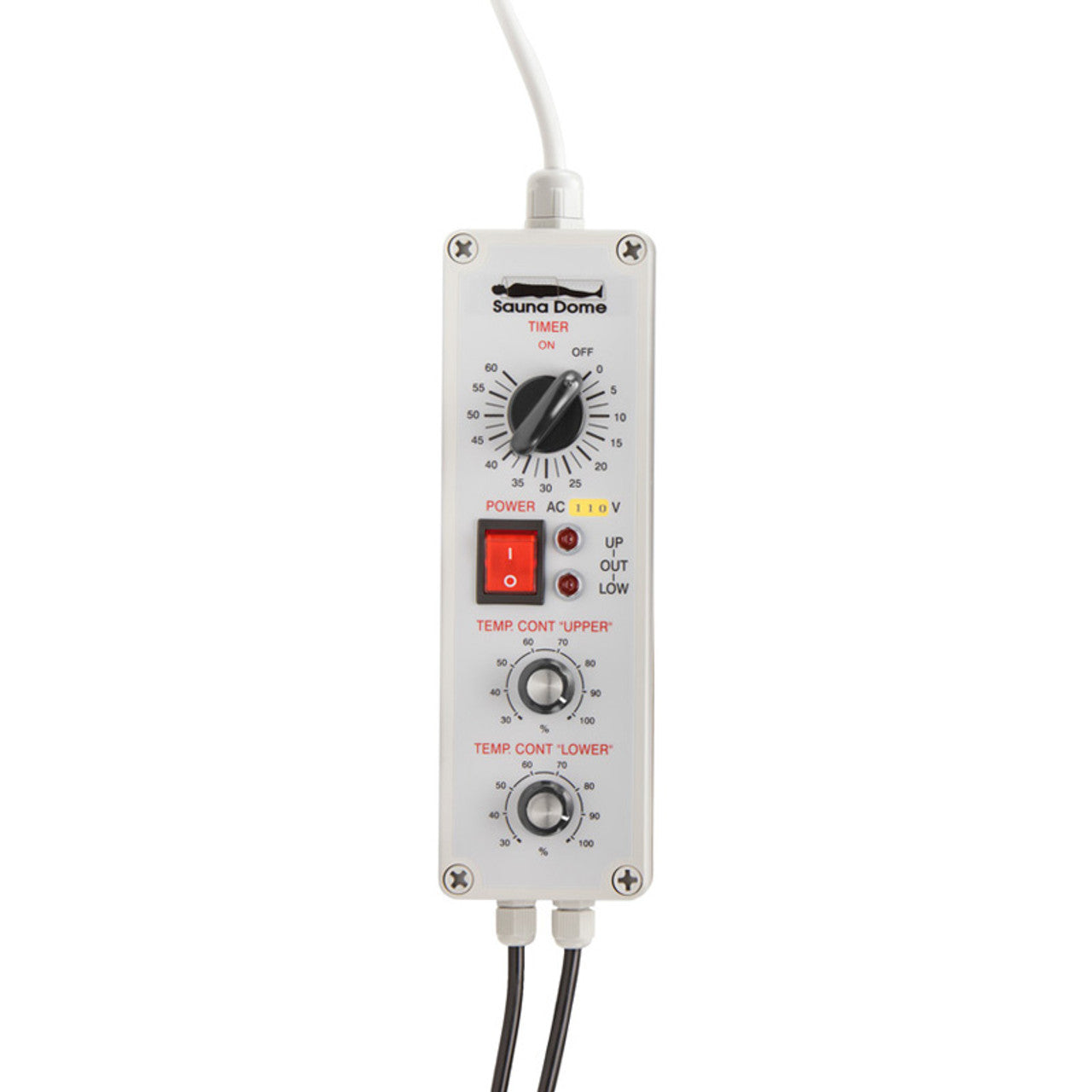 Far Infrared and Ozone Sauna Package w/ O3Arc
Far infrared heat, an invisible section of the light spectrum, induces sweating at lower temperatures than traditional saunas. It is quickly absorbed and can help with circulation and detoxification. Ozone therapy is utilized all around the world for a variety of reasons, including its capacity to kill bacteria and viruses. When you combine the two, you have a fantastic team. The sauna has been redesigned to be ozone-compatible, with an easy-to-use ozone port. The O3Arc Standard Ozone Generator is the only ozone generator you will ever require.

O3Arc Specifications:
✓ High-quality flat ceramic ozone cell
✓ Ultra-pure and ultra-stable ozone outputs
✓ Tested to be free of contaminates and byproducts
✓ Digital power and timer settings
✓ 316 stainless steel fittings
✓ Made with components A+ rated for ozone
✓ Made and assembled in the United States
✓ Voltage: 12 VDC
✓ Power Consumption: 18 watts.
✓ Amps: 1.5
✓ Standard US 2-prong style plug
✓ Warranty: Lifetime warranty on the cell, five years on the digital control and auxiliary port
Take your routine to the next level by combining a far infrared sauna dome with ozone.
Far infrared heat, an invisible section of the light spectrum, induces sweating at lower temperatures than traditional saunas. It is quickly absorbed and can help with circulation and detoxification. Ozone therapy is utilized all around the world for a variety of reasons, including its capacity to kill bacteria and viruses. When you combine the two, you have a fantastic team. The sauna has been redesigned to be ozone-compatible, with an easy-to-use ozone port. The O3Arc Standard Ozone Generator is the only ozone generator you will ever require.
Concerning the far infrared sauna dome
Increased far-infrared exposure: There are no dead patches in this sauna. The interior is heated so that your entire body is drenched in infrared light. You are exposed to more infrared at the ideal wavelengths since the element is closer to you. It does not dissipate over time.
Laying down may be preferable: When you sit, gravity presses down on your body in an unfavorable way. By lying down in a dome sauna, you're not only more relaxed and comfortable, but your nervous and cardiovascular systems are alleviated, and you're not stressed out about keeping an appropriate posture.
Circulation, immunity, and detoxification: Far infrared enhances toxin discharge and the flow of nutrients between cells by improving oxygenation and circulation. Increased body temperatures can cause immunological chemical boosts, which can help with overall health and recovery.
The shell of the dome is warrantied for three years, while the controls are warrantied for two years.
Concerning the O3Arc Standard Ozone Generator
The O3Arc has a superior guarantee and outperforms several other ozone generators on the market. It uses cold ozone synthesis to produce ultra-pure ozone up to 100 gammas (ug/ml). Because the super-efficient cell has double the surface area of a typical tube cell, the O3Arc is nearly silent and produces ultra-precise and ultra-stable outputs. It is created in the United States, and each unit is tested and checked before leaving our facility. We include tubing, connectors, a check valve, and any other necessary equipment. Further information on the unit can be found on our O3Arc website.
Sauna Specifications:
✓Modified to be ozone-compatible
✓Easy-to-use ozone port
✓Perfect for home or spa use
✓The body mat is waterproof
✓The adjustable shell can be pulled out to 72" long, 18" high, and 25" wide
✓Far infrared heating element covers the entire interior of the dome
✓Temperature: 100-160 degrees after 5-10 minute warmup
✓Separate timer for lower and upper sections with continuous time or auto shutoff options
✓Doesn't take up much space, only 1.5' x 2.5' x 3' when nested
✓Easy to clean
✓Wheels for easy movement
✓ETL approved
✓Mahogany frame with Naugahyde outer layer
✓Weight: approximately 50 pounds
✓110V/60 Hz, 750 watts