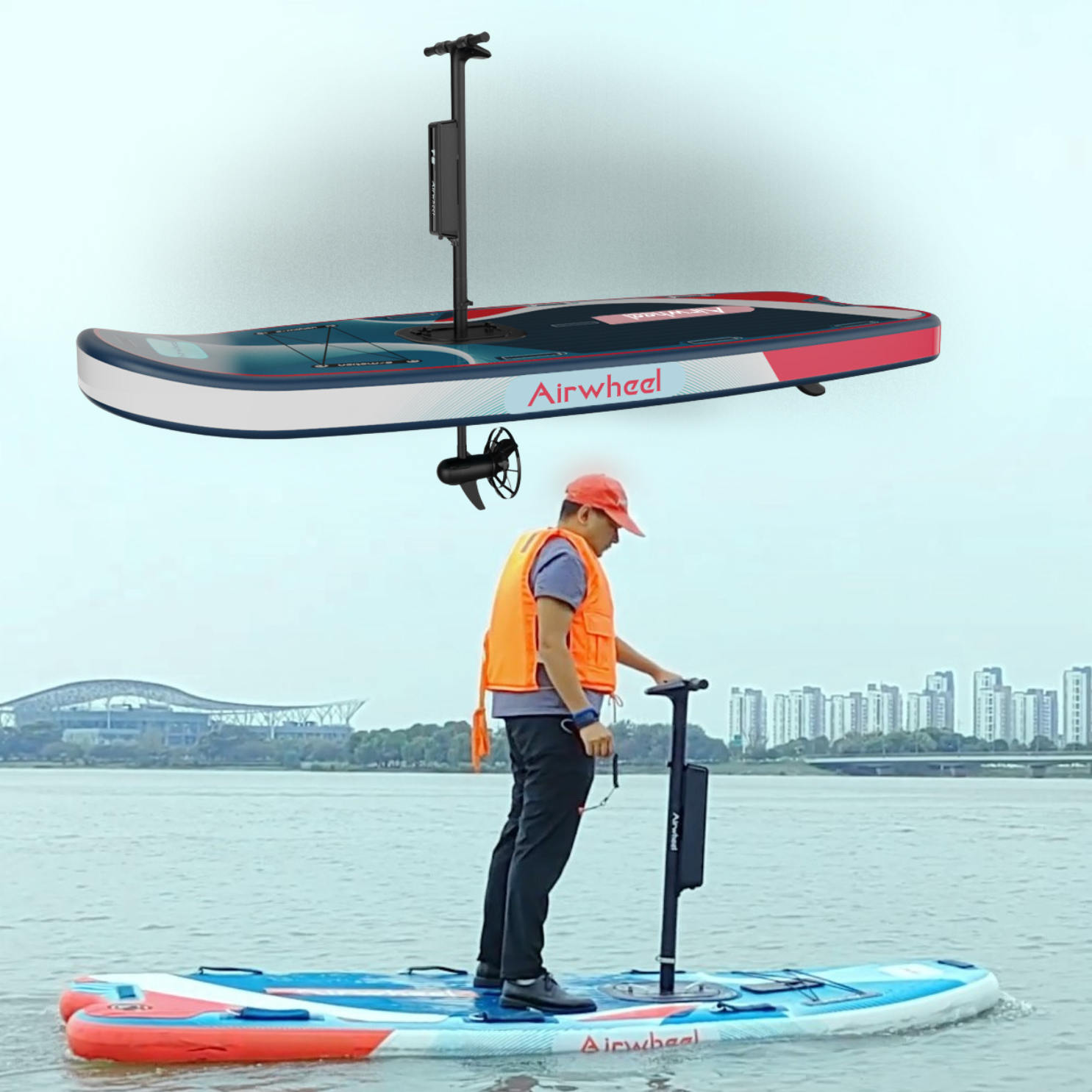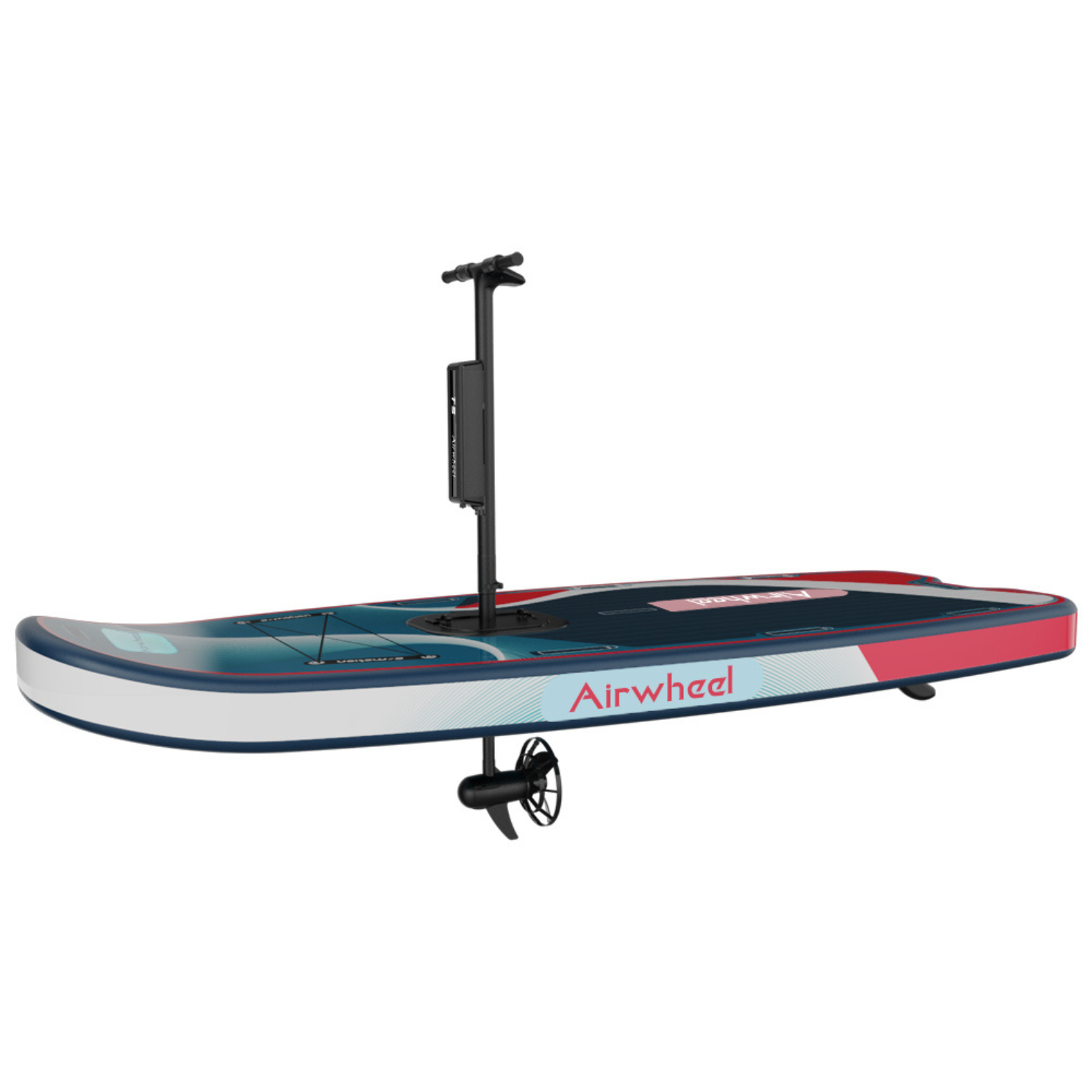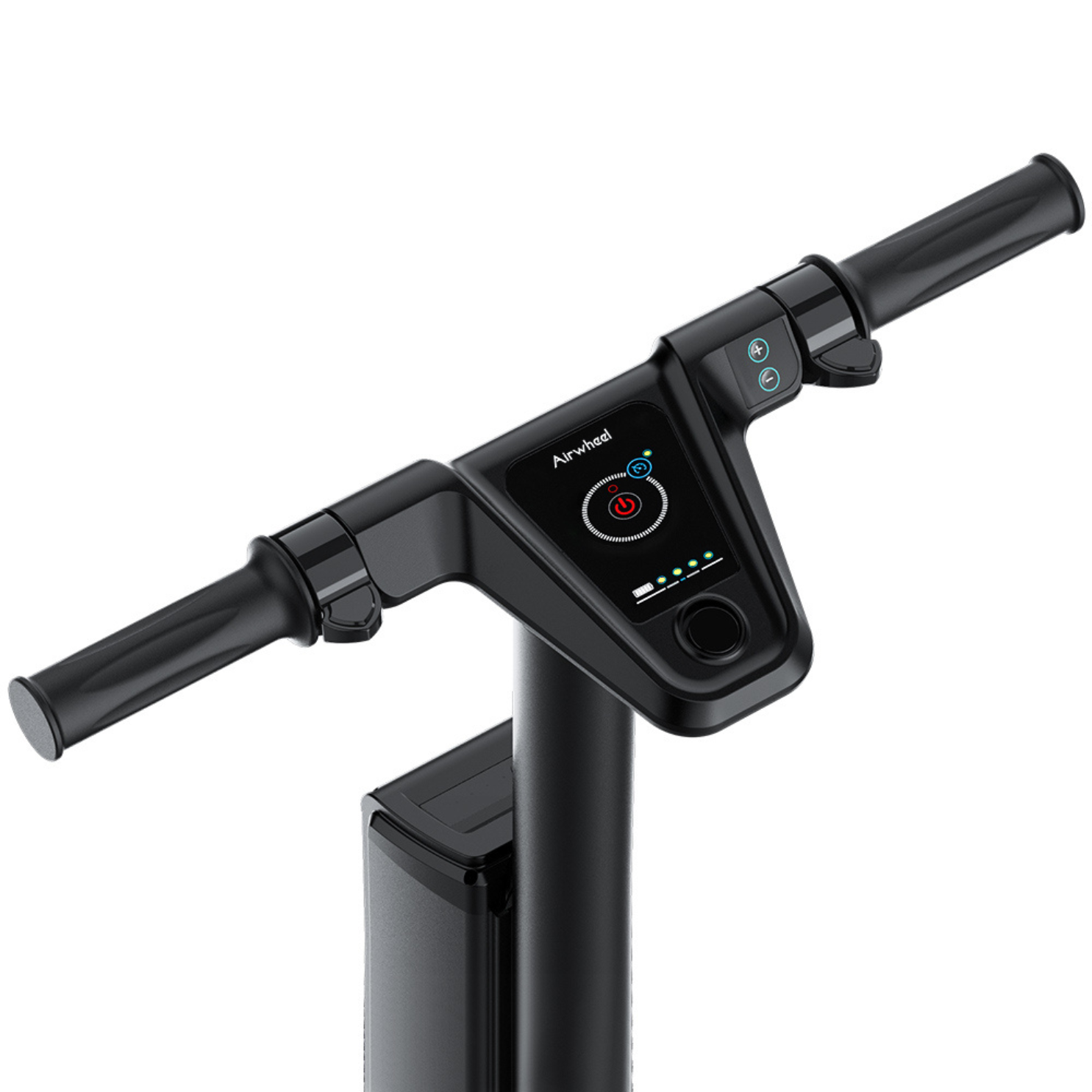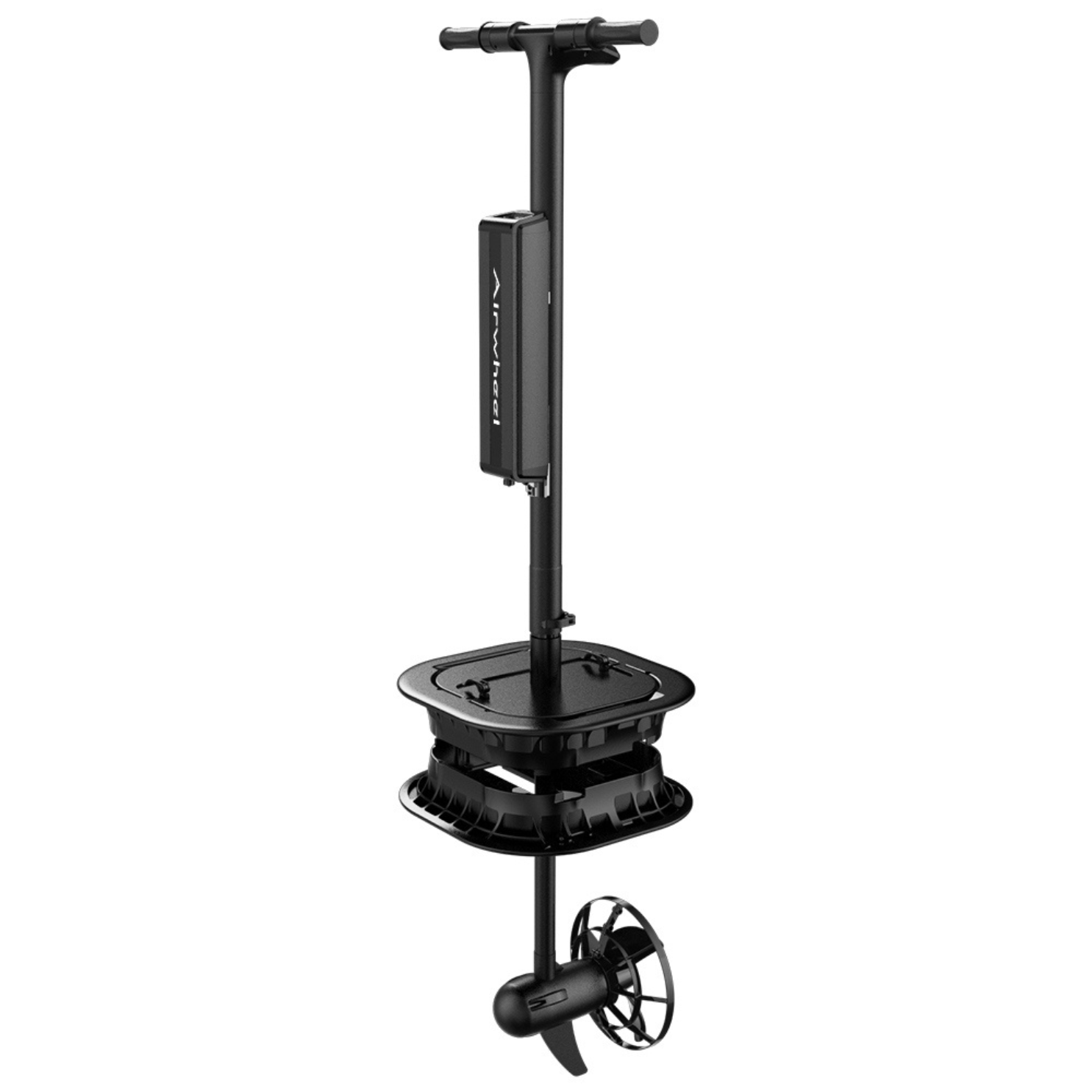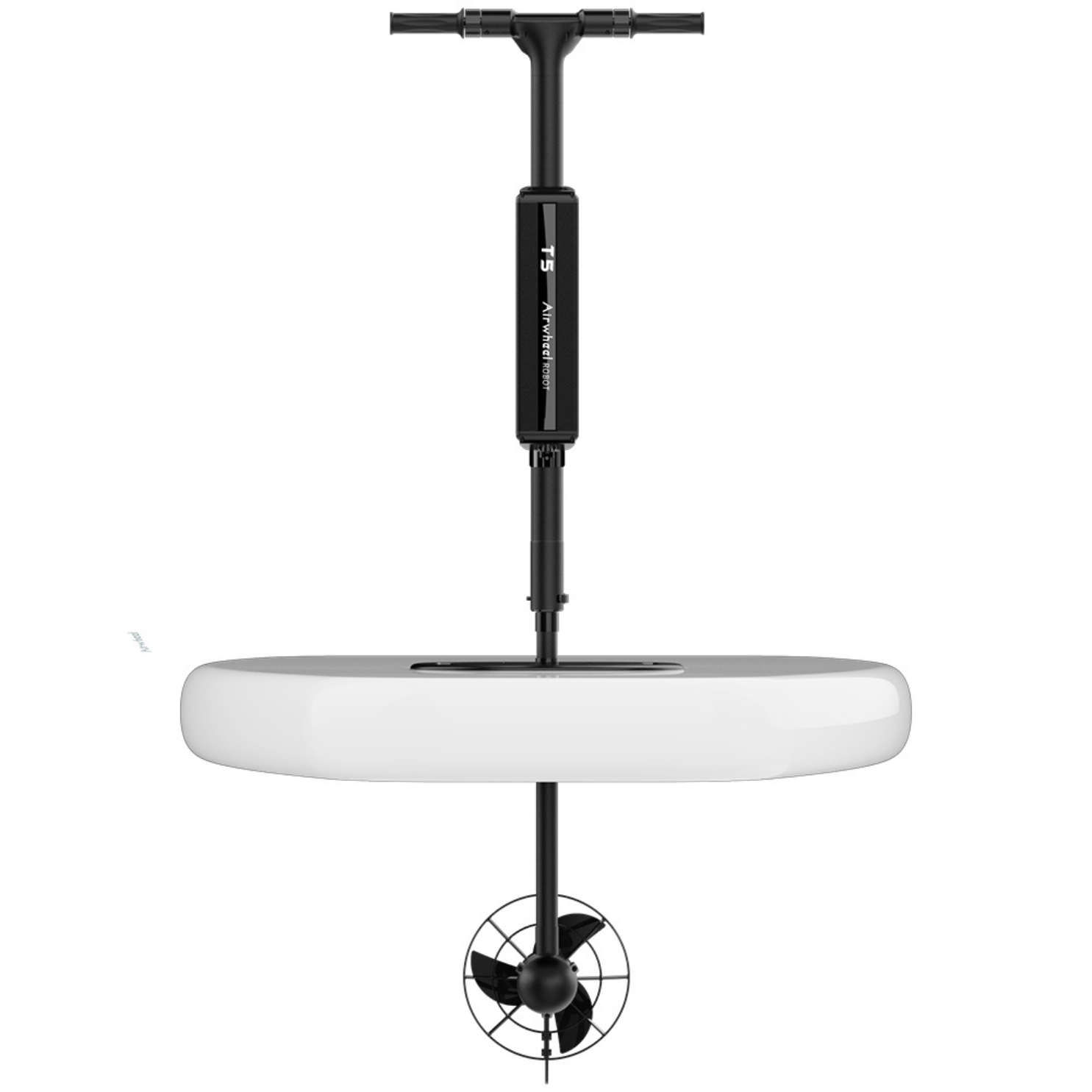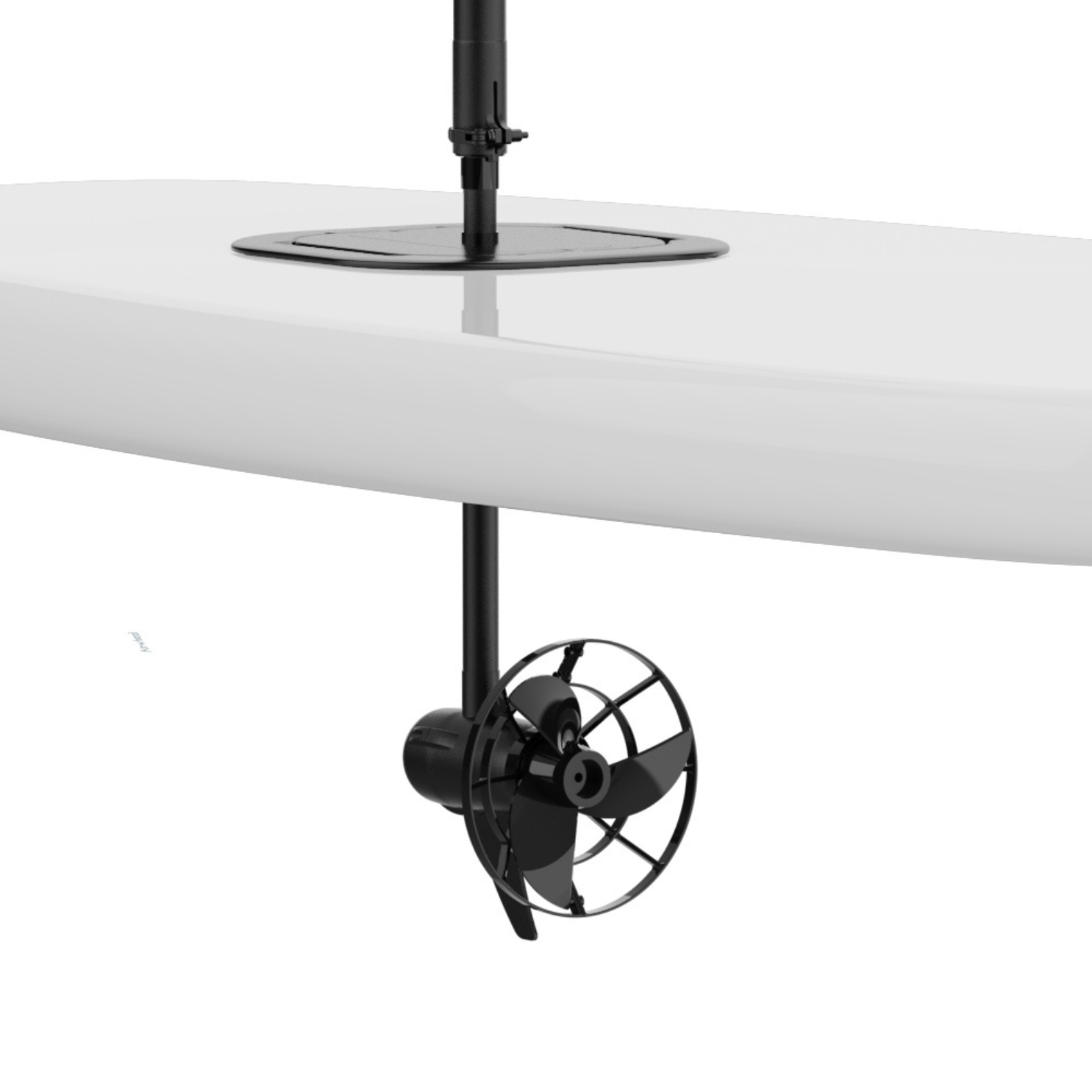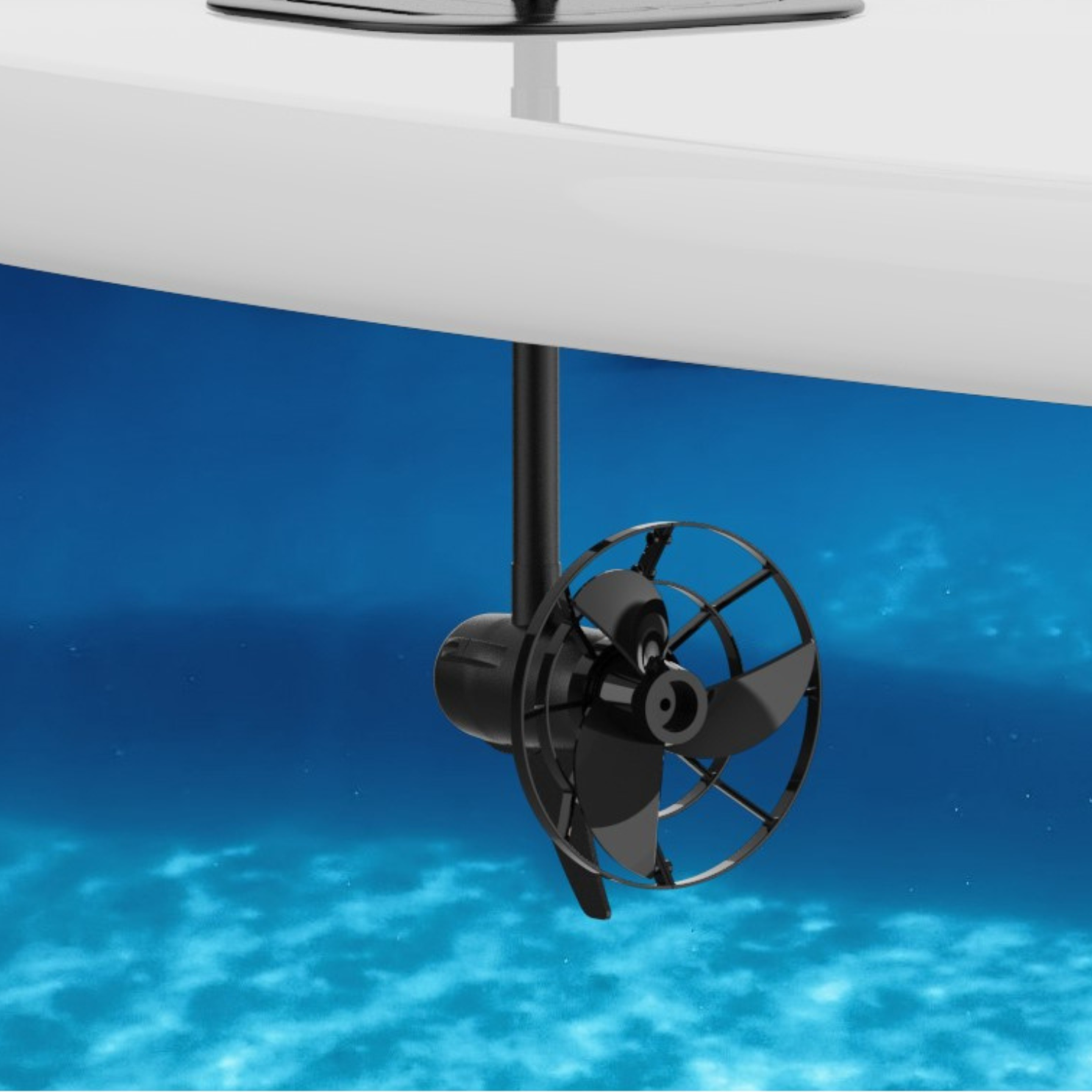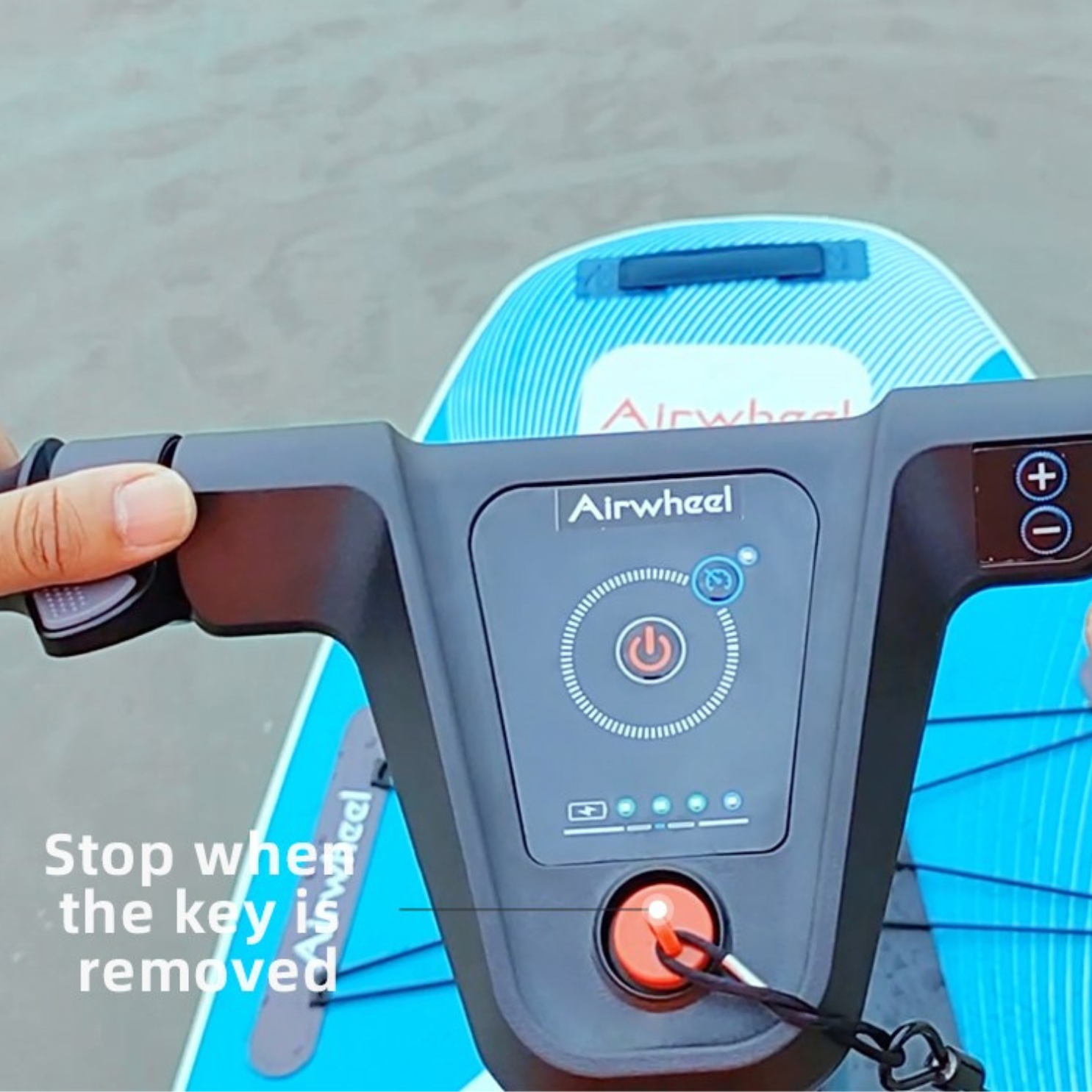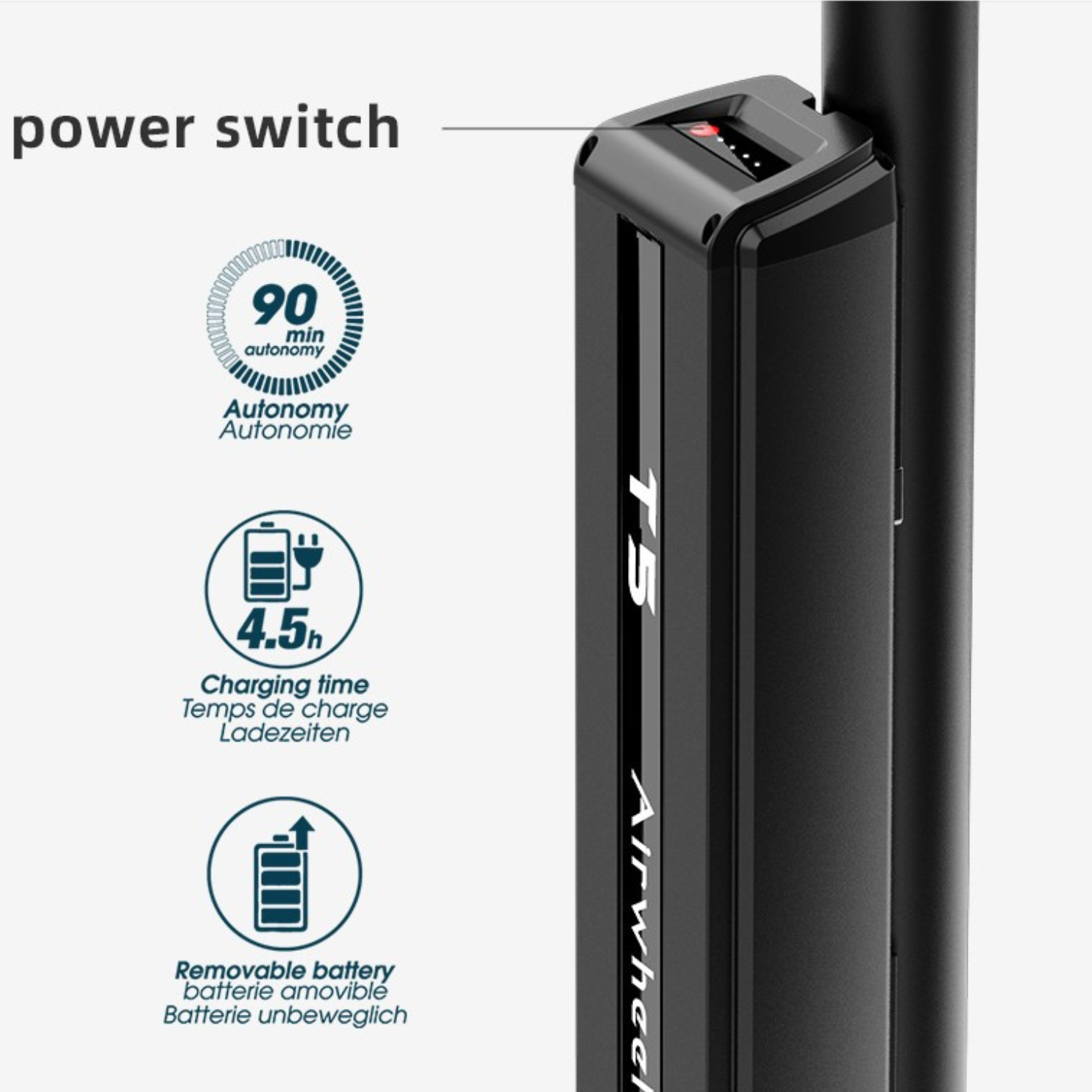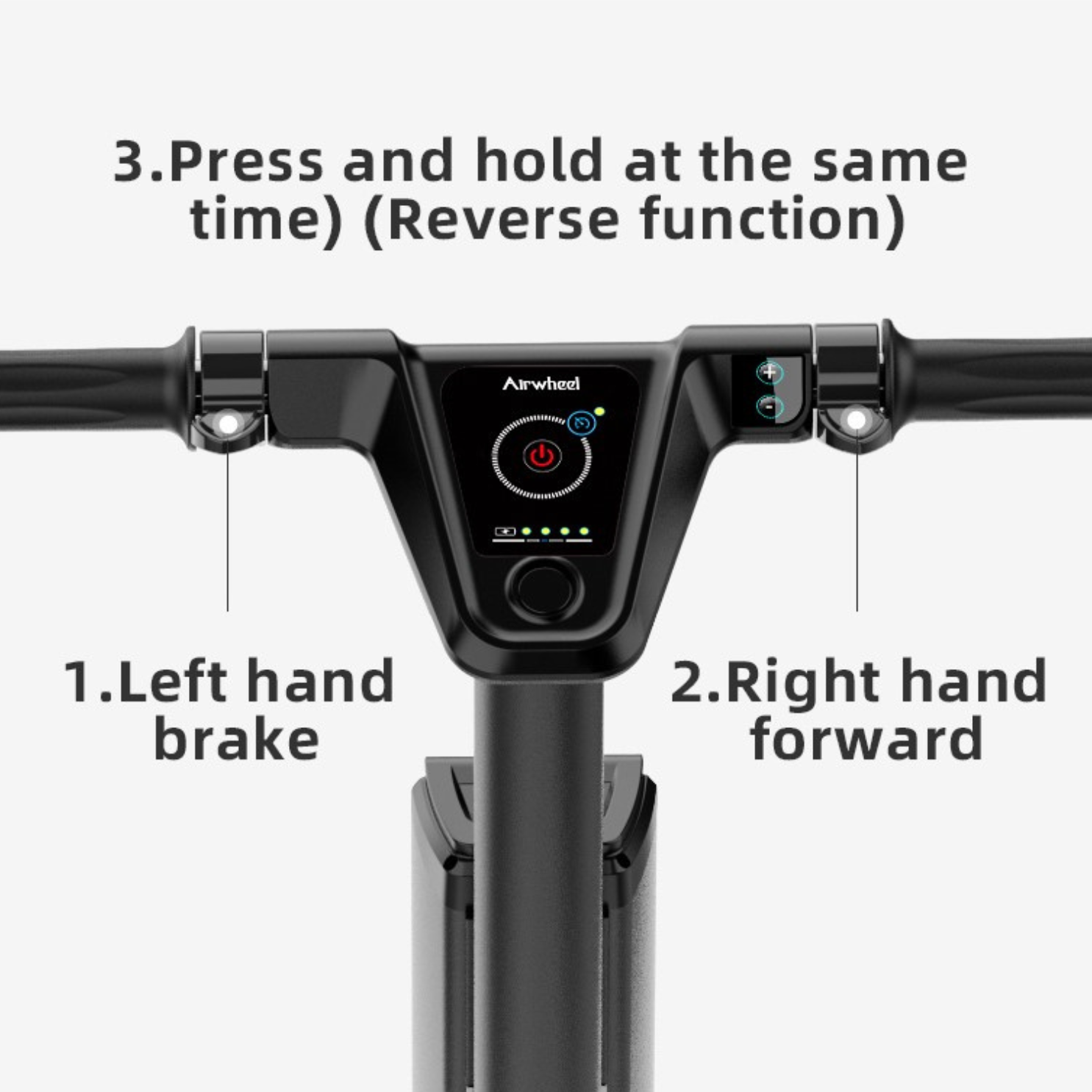 Airwheel Electric Smart Inflatable Stand Up Paddle Board With Motor
Cruise around the lake aboard the Airwheel Electric Paddle Board. The intelligent electric design means no more struggling to balance on your board while trying to paddle. Brake, reverse and accelerate smoothly using the simple controls built into the steering handle. With a top speed of 5 miles per hour, change between four different speeds with the push of a button. The Airwheel electric paddle board has a maximum weight limit of 330 lbs/150 kg and a maximum speed of 5 mph / 8 kph. 
The rechargeable 270Wh Lithium Battery has a duration of up to 90 minutes and a charging time of 4.5 hours. Located externally on the outside of the steering column, the battery is easy to remove and charge.
The intelligent safety lock ensures that if the key is removed, the paddle board will automatically power off. Simply connect the provided safety magnetic buckle to the safety lock and slip the end over your hand. This safety feature ensures that if you fall off the paddle board, the loop around your wrist will pull the key from the safety lock and the paddle board will power off. Very similar to a jetski concept. 



Shipping:
Due to the large wait list for the Airwheel paddle board, expect your paddle board to ship in 30 days from the date of ordering. All orders will be sent directly from the factory to save on shipping costs and longer wait times. Due to the bulky nature of the paddle boards, the only shipping method available is by sea. Unfortunately, this takes another 30 days. Expect to receive your paddle board within 60 days after order confirmation on our website. Our team will be providing weekly updates and progress tracking for each individual order. The wait will be worth it! If you have any questions, please don't hesitate to get in touch.