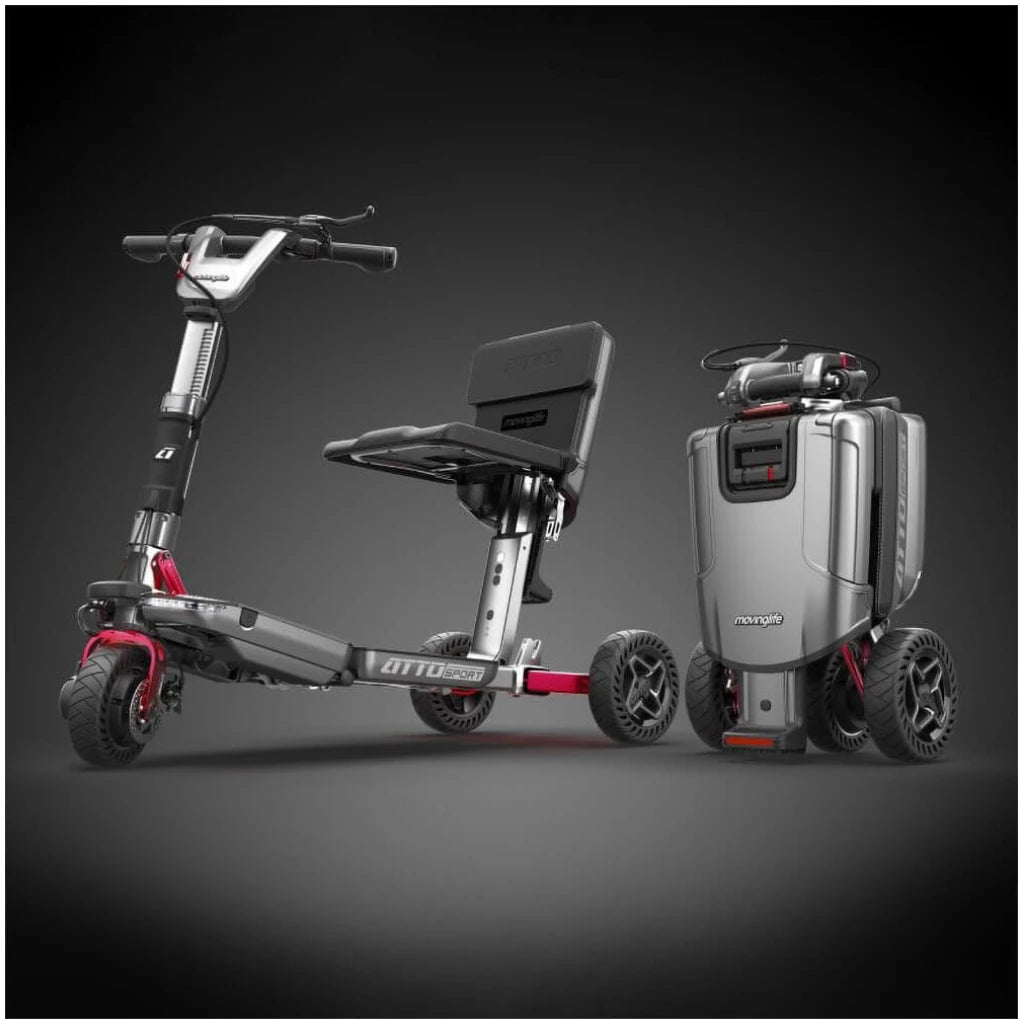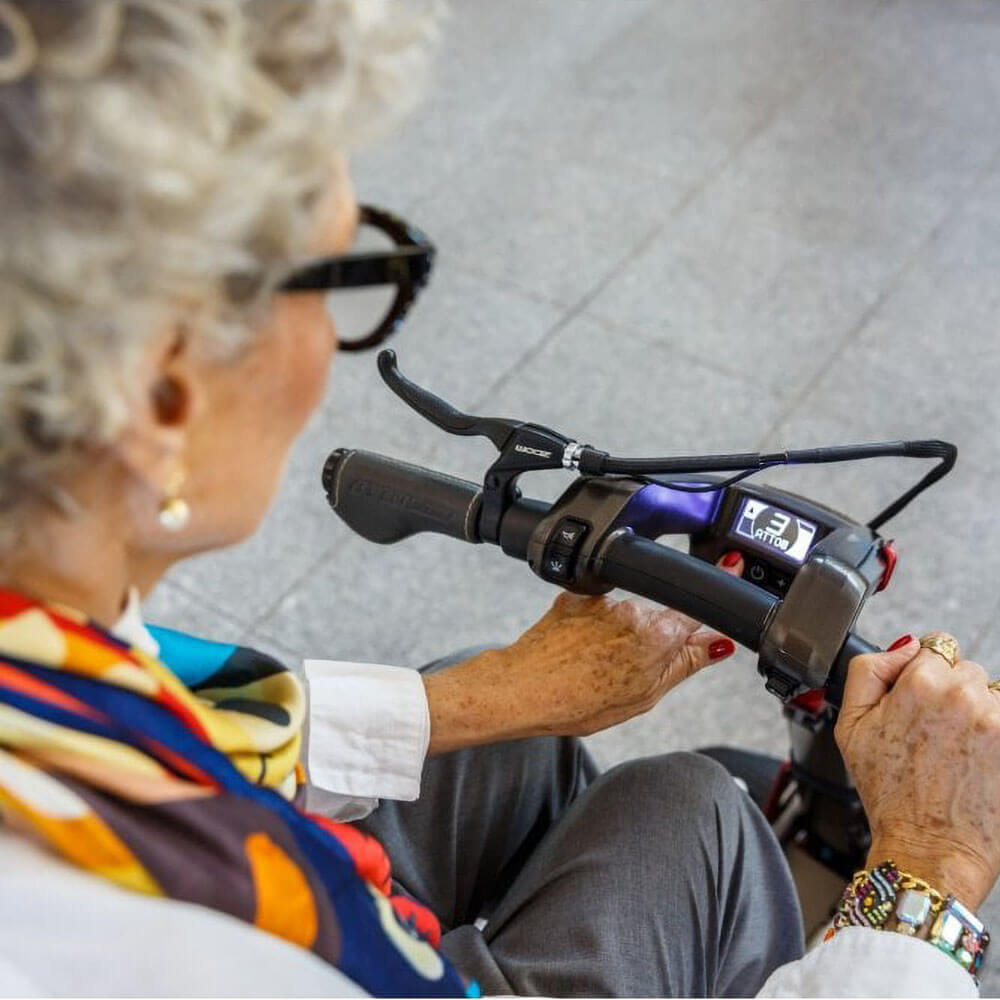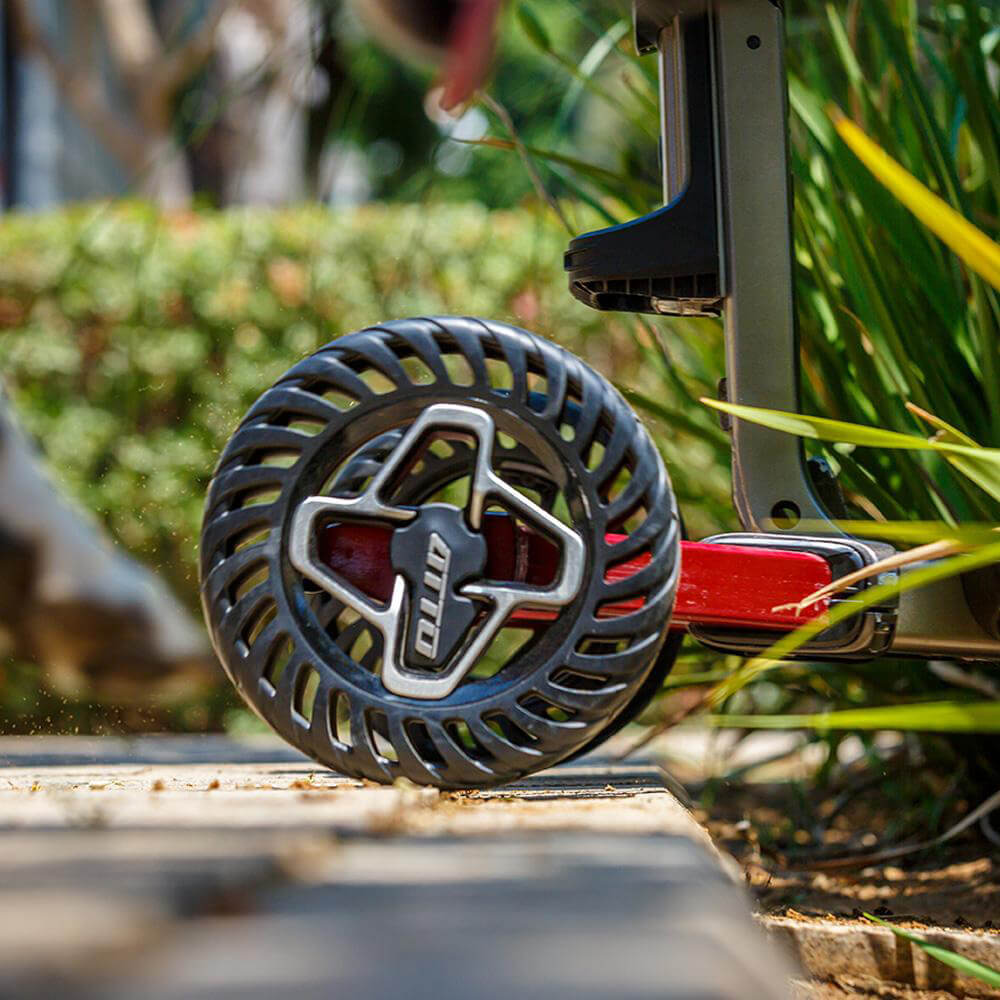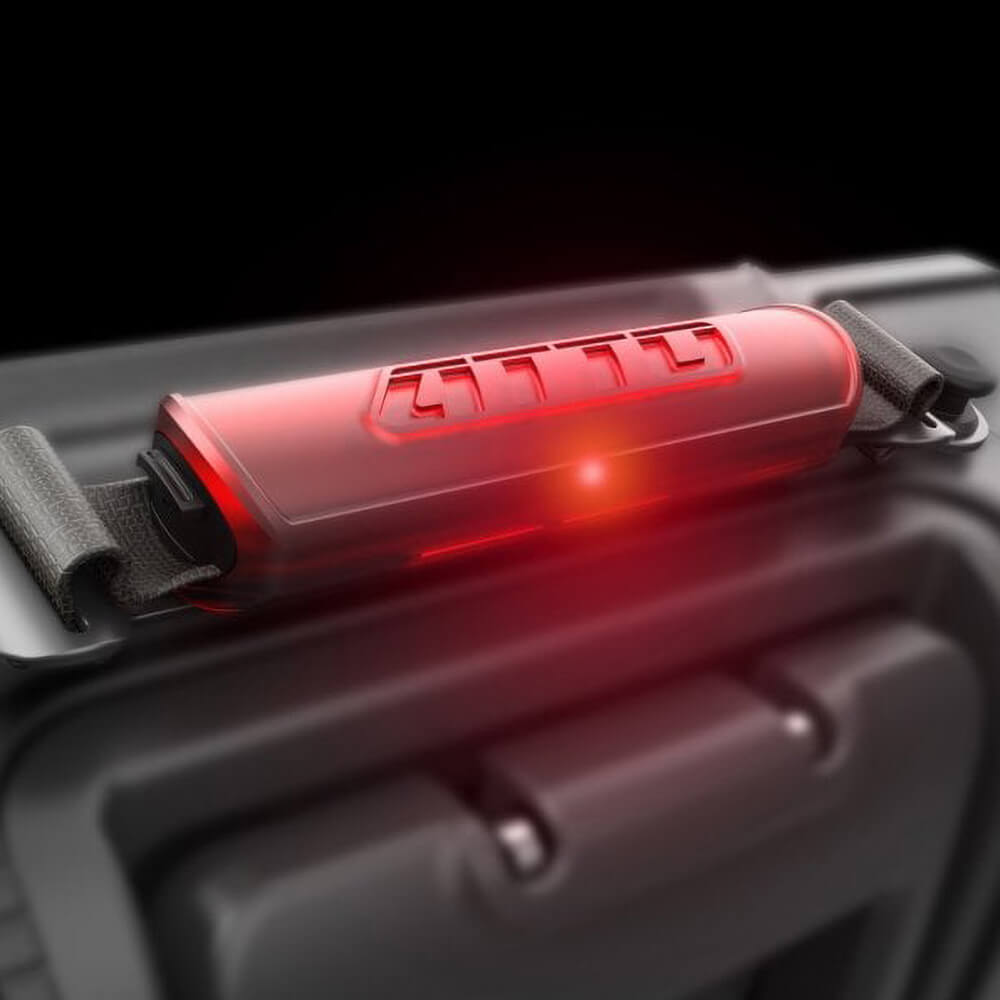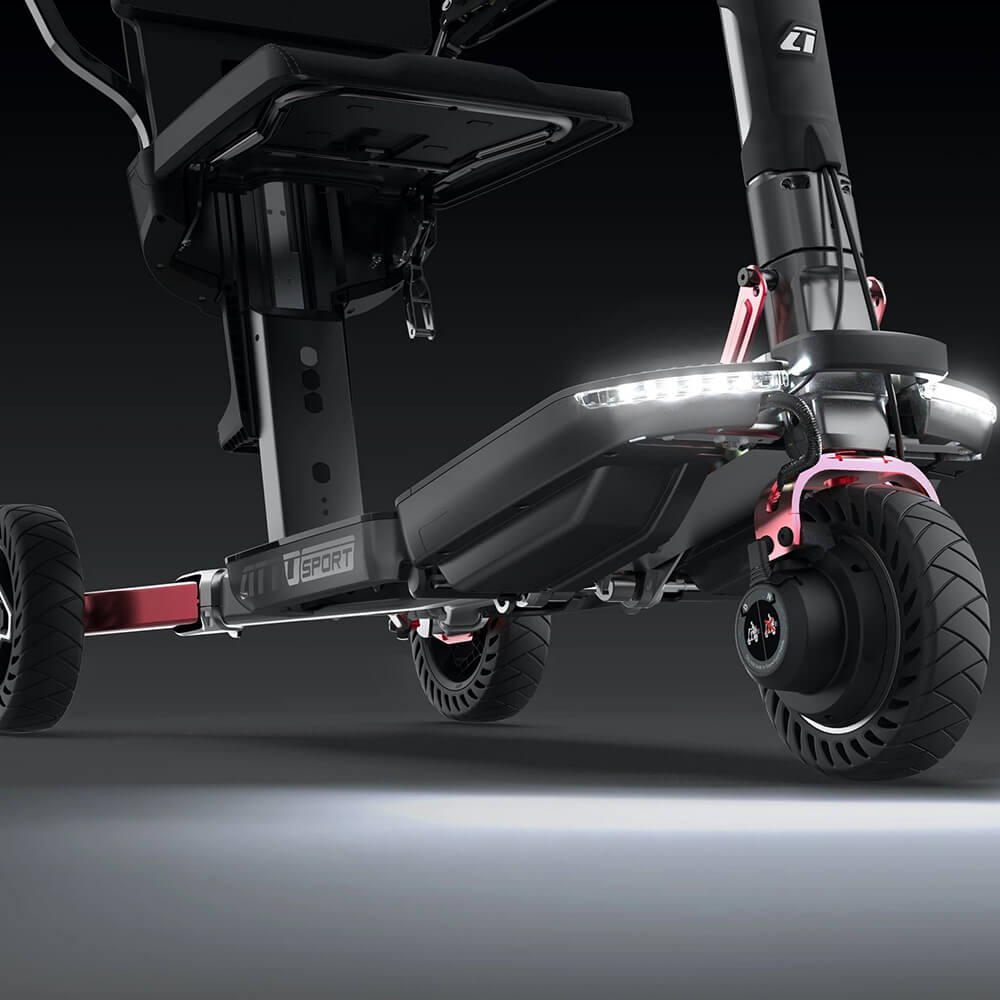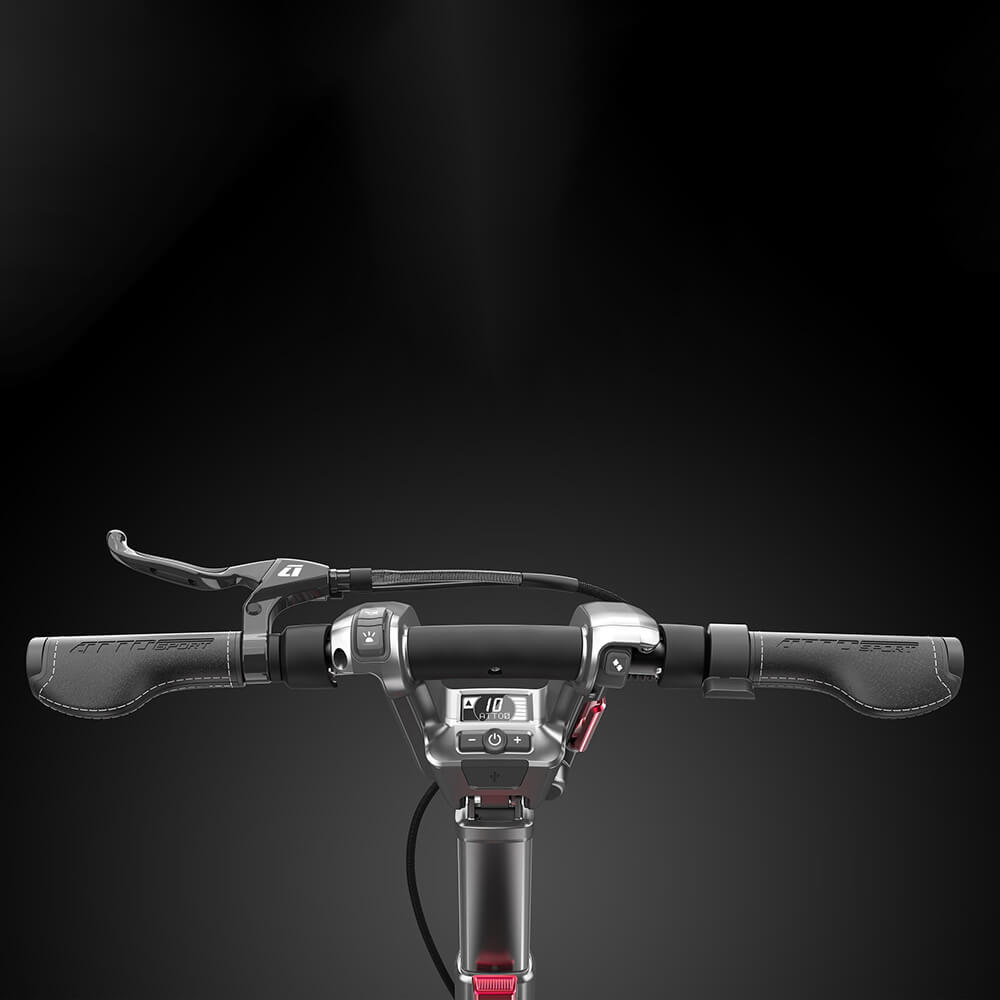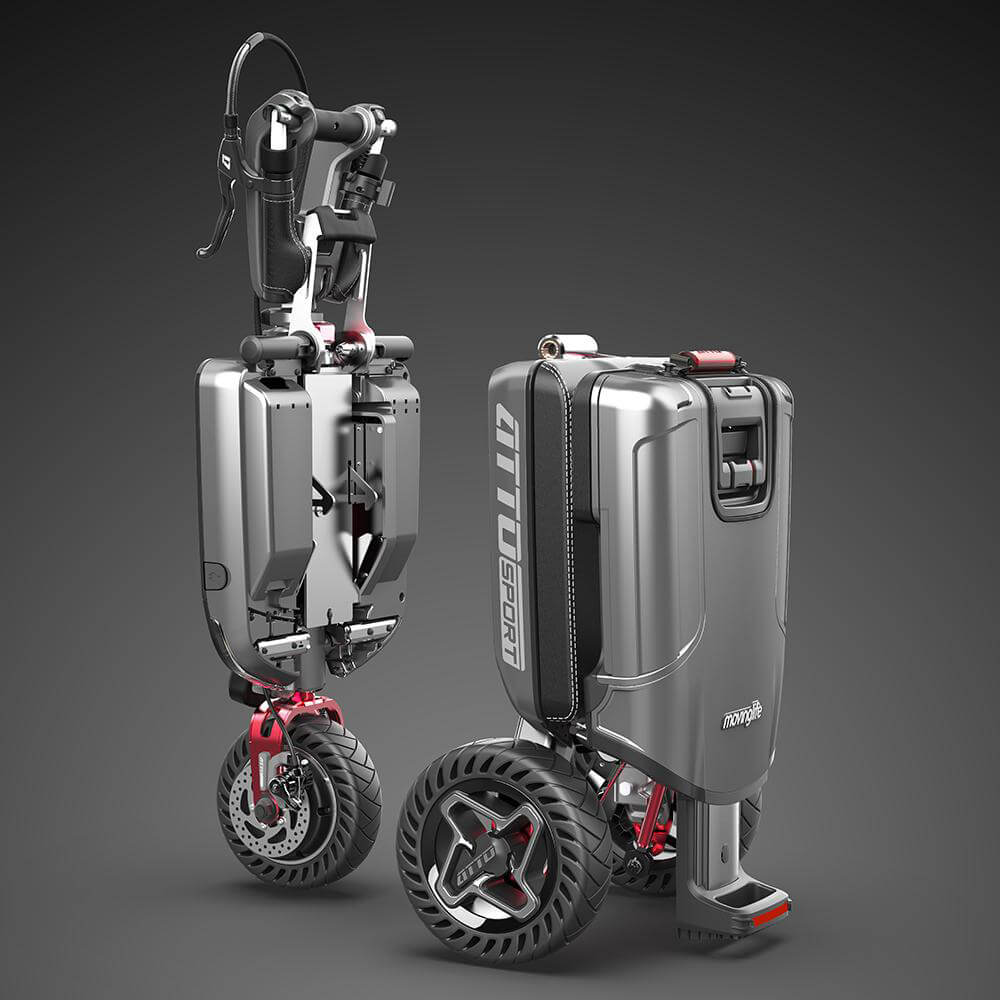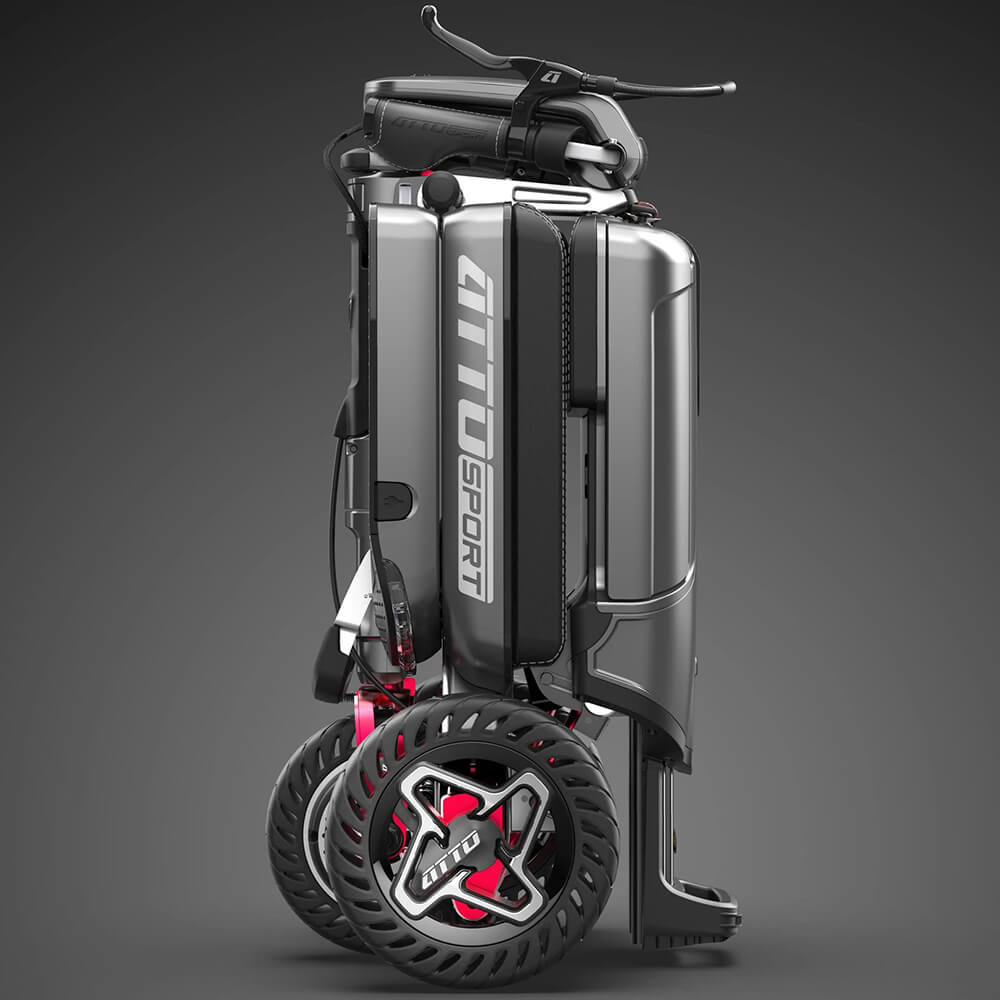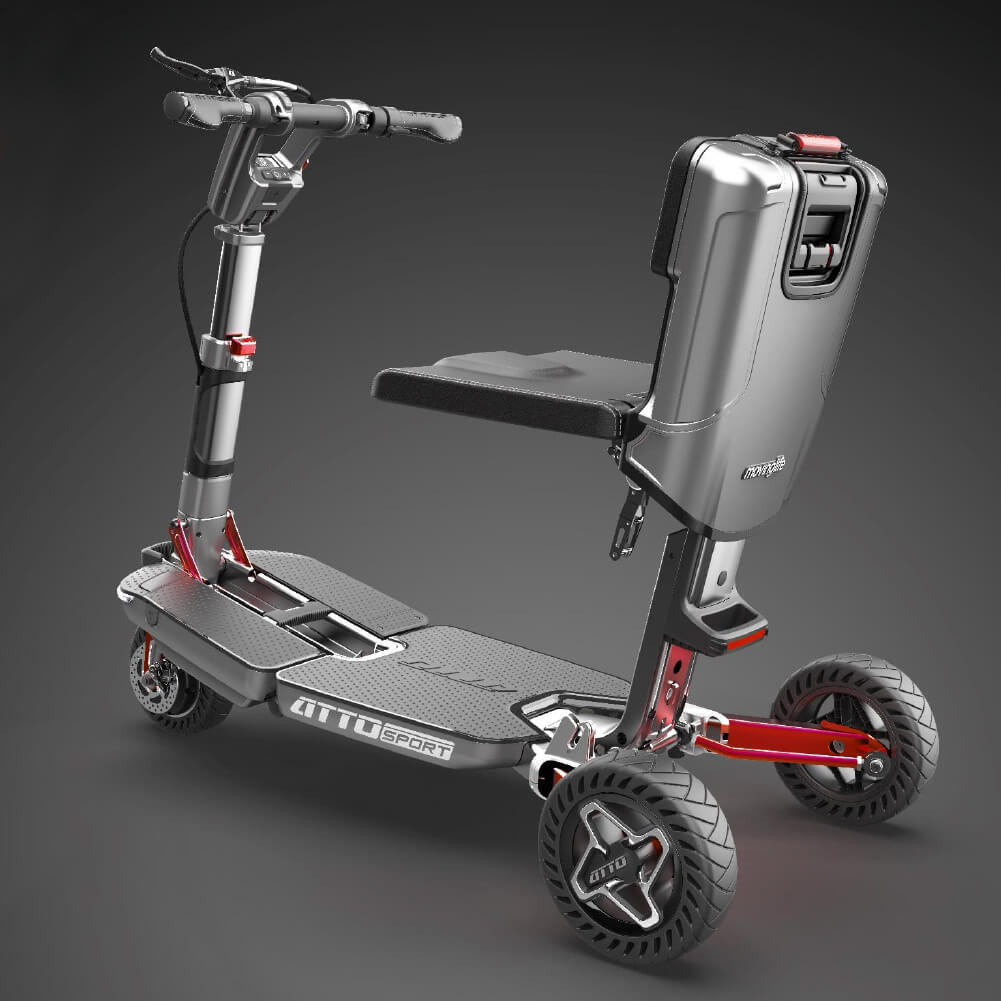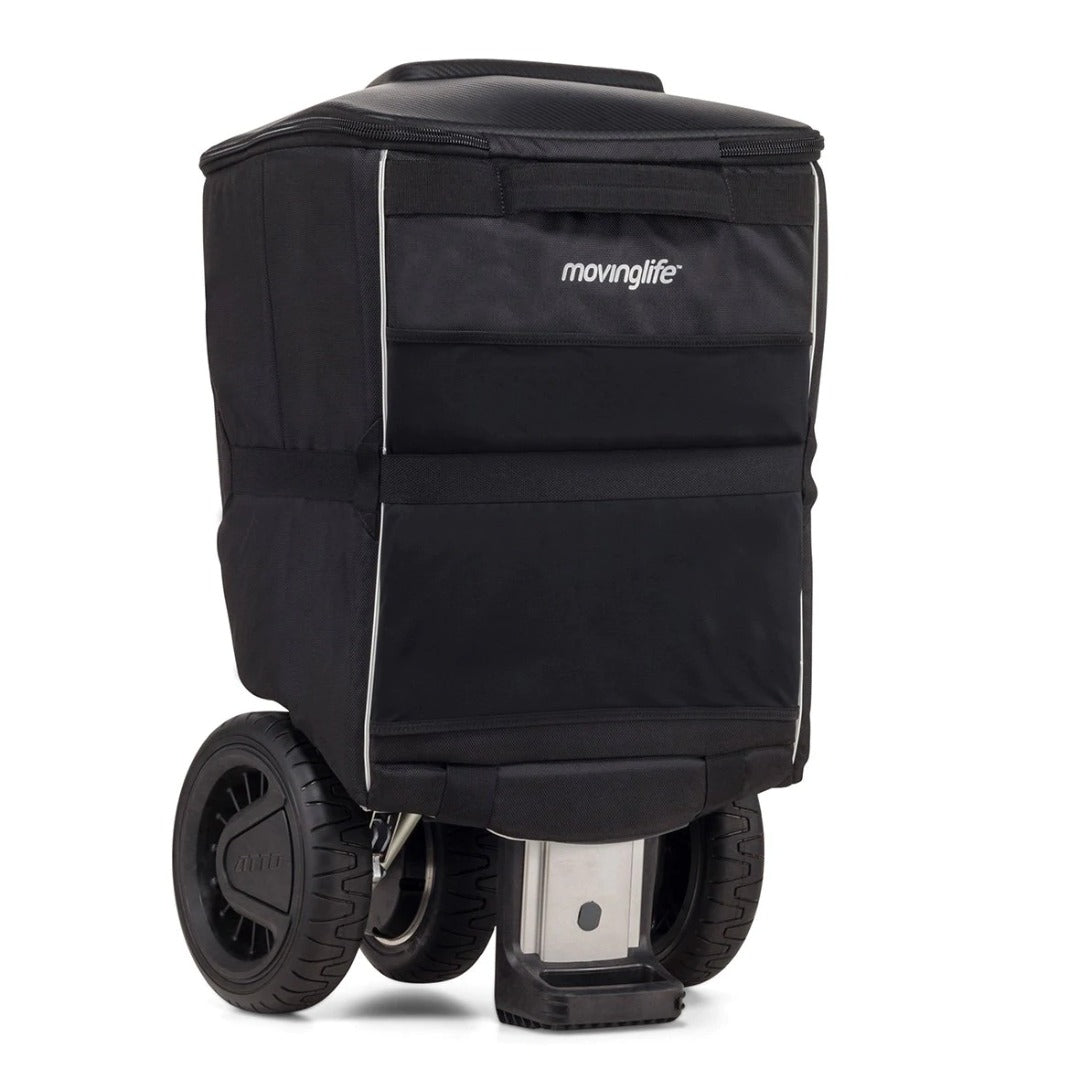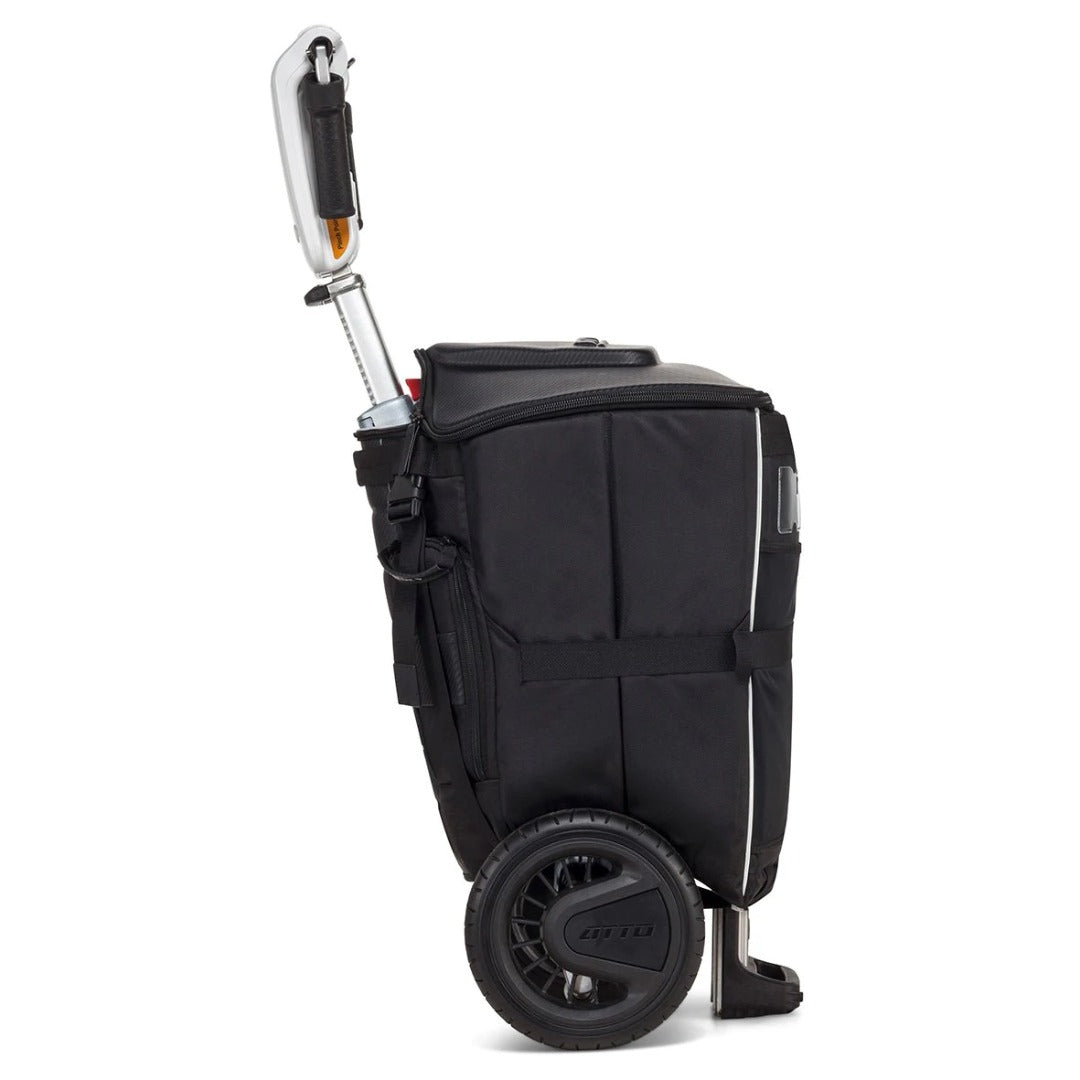 ATTO Sports Mobility Scooter
ATTO Sport is the "Sports Car" of mobility scooters
It has many outstanding features that no other mobility scooter can provide. The stylish look attracts lots of attention along the way!
Features:
Folds and unfolds in 10 seconds
Easily splits into 2 lightweight parts
Max speed: 6.2 mph
Fits any car trunk
Take on board an airplane, train or cruise ship
Flight approved battery
Optional extra:

Flight Kit $249 USD - Protect your scooter and take it onboard your flight with this stylish case on wheels.
ATTO Sport Features:
You may split the ATTO apart for easy transportation or storage, the heaviest section weighs just 17.5 kg.
Foldable into suitcase mode or trolley mode, so you can tow it along behind you.
You can leave the ATTO in your vehicle and remove the battery for charging separately.
ATTO is the only mobility scooter approved by most airlines for cabin storage.
The driving range is up to 20 KM between charges.
There are many accessories that you can add to this stylish ATTO.
The Premium Mobility Scooter
For many years, Atto has been one of the best-selling foldable mobility scooters. It is equipped with all the unique features that most mobility scooters or elderly scooters don't have.
The Atto Scooter has many extra enhancements to ensure it stands out from the crowd. Users described it as the "Sports Car" of the mobility scooters; as a result, the ATTO Sport should undoubtedly turn heads on your journey.
The cruise control has an upgraded top speed of 10KM/hr. There is also a powerful front disc brake for extra stopping power during emergencies.
Other new features include an anti-theft wireless locking key, a clear LCD display, and powerful lights front and rear.  Smart-looking front headlights and rear lights for more night safety.
The convenient USB charging port positioned high up on the tiller gives you the convenience of mobile devices charging while on the move.  The puncture-proof "shock-absorbing" NPT airless compound tires are an added benefit.
Warranty:
Shipping:
Price includes freight to the USA, UK, Australia, NZ and Canada.
Please allow 1-2 days handling time and 4-5 days for shipping via DHL Express.
Customers are responsible for paying customs duty when applicable.
We are based out of Australia but this product ships direct from our overseas warehouse allowing us to save on bulky shipping costs and thus offer free shipping.
Color: Dark grey
Max speed: 8.05 kph
Driving distance per charge: 11 miles
Battery: 48 Volt lithium-ion, more than 17.7 km / 11 miles of continuous driving, only 4 hours on average for full charge. Charge on-board and off-board.
Charger: International 110-240V AC charger
EU and ROW (Rest of World) warranties provided
Product Dimensions:
Trolley Mode
Height 28" / 71 cm
Length 15.3" / 38.9 cm
Width 16.5" / 41.9 cm
Weight 
Front Half 27.5 lbs / 12.5 kg
Rear half 38.5 lbs / 17.5 kg
Assembled 66 lbs / 30 kg
Battery 4.1 lbs / 1.85 kg
Weight Capacity
Maximum user weight 300 lbs / 136 kg
Drive Mode
Height 35" / 89 cm
Length 47" / 120 cm
Width 22" / 56 cm
Shipping Dimensions
Height 19.68" / 50 cm
Length 31.49" / 80 cm
Width 16.53" / 42 cm
Weight: 81.57 lbs / 37 kg